The Top 25 Most Influential Lawyer took the job just before the city faced its biggest crisis ever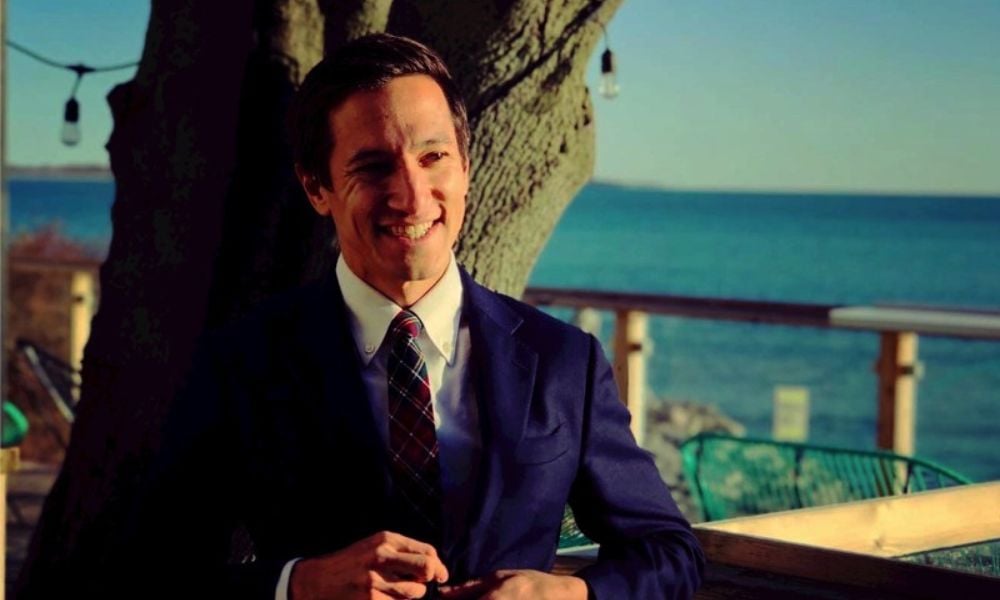 The beginning of Louis Tsilivis' legal career was not unusual. He graduated from Queen's University with a commerce degree and then attended the University of Toronto's law school until 2014. He joined Osler, Hoskin & Harcourt LLP as a student and associate, safely on track to become a Bay Street partner in Toronto.
Fast forward a few years, though, when Canadian Lawyer recognized Tsilivis as one of the Top 25 Most Influential Lawyers of 2022. With his work at the forefront of Toronto's response to COVID-19 as the director of budget & finance for the office of the mayor of Toronto, Tsilivis' path took an uncommon turn.
At 34, Tsilivis's career is only just getting started. But his success, as it often does, came down to a combination of hard work and luck.
Besides the hard work required to graduate from law school and get an offer from an elite law firm, Tsilivis also grew his network through internships and volunteer opportunities.
In 2010, just before Tsilivis entered law school, he worked in Ottawa with the federal government as a policy intern for then Minister of Finance Jim Flaherty. Tsilivis was also lucky because the 2008 financial crisis created a historic opportunity to see government collaboration and crisis management in action.
"There was a broad consensus between the government and the opposition in terms of handling the recession," says Tsilivis.
In addition to imbuing his public service interest, Tsilivis met Sophia Arvanitis during his time in Ottawa. She worked for Flaherty then, and they both shared a Greek heritage. Tsilivis stayed in contact with Arvanitis when he went off the law school that fall.
When Tsilivis attended the University of Toronto, he "pretty quickly fell under the siren song of doing litigation."
Osler, Hoskin & Harcourt LLP appealed to him since it did a lot of "exciting business litigation that would often make the front page of the Financial Post or the Report on Business."
So, Tsilivis articled and then joined the firm as an associate, creating a seemingly stable career path.
But four years later, he felt his career had reached a natural inflection point. Meanwhile, his former colleague Arvanitis, who had worked on John Tory's mayoral campaign and then joined his staff as budget director, told him she was leaving her position with the Toronto mayor.
Even though Tsilivis had only ever worked as a corporate litigator, he had a passion for cities. "In my spare time, I would spend so much time reading about cities, urban planning and urban transit systems."
So, Tsilivis went to the city's website and learned about the budget.
"I dove into every possible budget note, white paper, and editorials from all the papers. … I didn't have the background you would think someone would have who would take on that role. But I treated it like many of my files, and I really made an effort to dive into it and learn every detail and every aspect of it that I possibly could. So, eventually, I managed to get a meeting with the mayor."
Tsilivis says he was ready with a pitch about how his Bay Street background would help and his transferable skills. However, he was relieved when Tory, who had worked on Bay Street as a lawyer for many years, agreed that Tsilivis' skills fit the requirements.
So, he got the job in early 2020, but that was when things went sideways. The pandemic hit, and the city went into crisis management mode.
"The city was dealing with a host of financial challenges that I don't think it's dealt with since the Great Depression," says Tsilivis.
The most dramatic change was an almost instant loss in transit ridership. Local media was calling it the city's biggest budget crisis ever. "In the early days, we were dealing with what was probably a $65 million weekly loss in terms of COVID-19 financial impacts," says Tsilivis.
So, Tsilivis' budget director role took on a new level of urgency. Toronto must run a balanced budget, which means the city had to make difficult decisions immediately, including cutting services or increasing taxes.
The crisis also gave Tsilivis an inside view of the city's biggest problems.
He saw something like what he witnessed with Flaherty's finance department in Ottawa dealing when it dealt with the financial crises – bipartisan collaboration and a shared mission.
"The city's credit rating has been maintained despite the pandemic. Aside from the city's own prudent financial management, the other piece is having those partnerships and support from other orders of government so that the city could keep running essential frontline services."
Tsilivis says the pandemic meant people across the aisle were taking a "team Toronto approach" and working together to address the crisis.
Given the budget's centrality to managing that crisis, Tsilivis' role was elevated, and the budget became a critical function and everyone's focus.
That meant Tsilivis had regular contact with all the major stakeholders to identify how COVID impacted the city. He says his role was essentially on "steroids," and he had much less time to get up to speed than he would in regular times.
Tsilivis' role has also touched on other important priorities, such as the policing file. After the Black Lives Matter protests, many people called on the city to change how it managed community safety.
Being the only lawyer on the mayor's staff, Tsilivis had management over the policing file. The mayor put forward a series of police reforms, such as having experts in social work and psychology dispatched to deal with calls related to mental health distress.
As Tsilivis' role has broadened, his title is now executive director, finance and legal affairs.
Tsilivis says he loves working on big problems affecting people's lives, which has undoubtedly been the case in his time in the city so far.
The only disadvantage, he says, is that he now has even less sense of what to do next since he has met so many different people and worked on such critical projects.
"It's a blessing and a curse, but I think it's probably opened my eyes to many more possible paths."
Related stories