Mante Molepo to develop a program that will include a substantive professional development component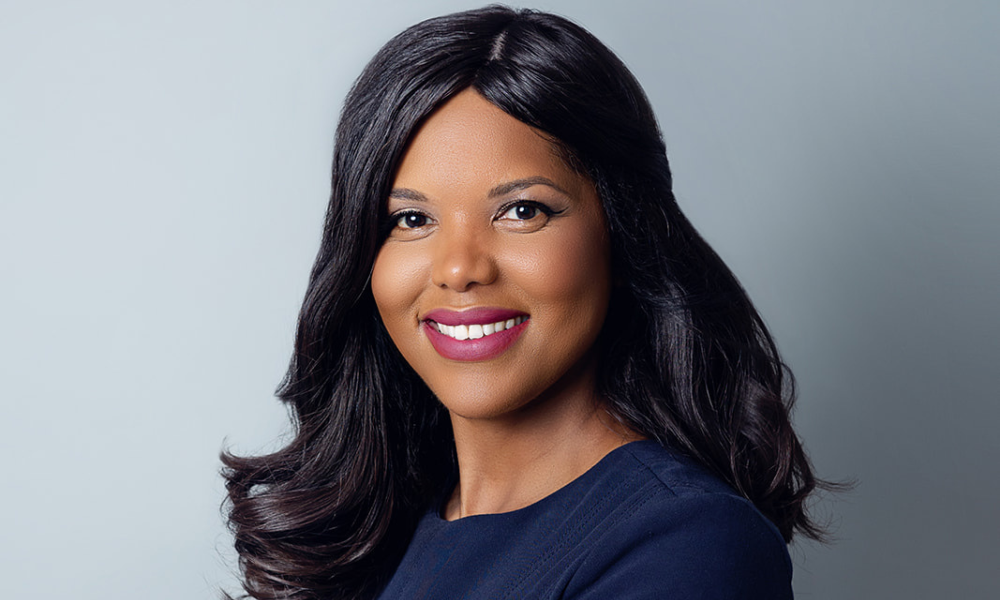 For Mante Molepo, being named the Ontario Bar Association's latest "Innovator in Residence" is much more than an opportunity for her to stretch her wings professionally. It is about "leaving a legacy" at the lawyers' organization for members from diverse racial backgrounds.
"I really see this as being about something that is a vision for the OBA," says Molepo. "It's building on past initiatives to advance equality, diversity and inclusion within the profession and within the association."
Each year, the OBA President appoints an Innovator in Residence to serve a one-year term in which that person focuses on a designated innovation theme of importance to practicing lawyers. The idea is to identify, develop and advance solutions that will help lawyers better serve their clients and the profession and improve access to justice.
Previous innovators have included Peter Aprile of Counter Tax Lawyers, Ryerson's Legal Innovation Zone, and Friedrich Blasé, who worked with OBA members to develop testing and analysis tools that lawyers can use to make software and technology decisions for their practice.
As this year's Innovator in Residence, Molepo will lead the association's new career accelerator for Indigenous and racialized lawyers in emerging areas of law.
The OBA's career accelerator program offers early-and mid-career Indigenous and racialized lawyers the skills and training they need to advance their participation in four emerging areas of law: artificial intelligence, ESG, fintech and privacy.
These practice areas are among those with an under-representation of diversity, "so we want to give opportunities for mentorship, sponsorship, and coaching for these lawyers so that they can thrive and be well positioned to really succeed in these areas of practice."
Over eight weeks – beginning in the summer of 2023 – accelerators will provide professional development in the four areas.
"What is unique about this initiative is that participants will learn about - and have access to - professional opportunities that exist within the four areas of practice across private practice, government and non-governmental sectors," Molepo says.
She adds that, in developing these sessions, it is "important to engage indigenous lawyers, black lawyers and other racialized lawyers to provide input, because we want this project to be as comprehensive and as impactful as it can be for the lawyers it is intended for."
As for leaving a legacy, Molepo says, "for me, it would be that in five years, we see indigenous black and other racialized lawyers represented within those four areas of practice and that they reflect the diverse voices of our society."
After practicing as an international trade lawyer with the federal government in Ottawa, Mante Molepo founded Mante Molepo Consulting. This service works with leaders and boards to advance anti-racism, equality and inclusion in the non-profit, academic and corporate sectors.
Molepo's volunteer work includes serving on the board of governors at the Ottawa Hospital and as an elected member of the Ontario Bar Association Council. She is also a founding member and former co-chair of Parents for Diversity, an organization committed to addressing equitable and inclusive education.
Molepo is also a former director for Amnesty International Canada, EcoEquitable, and the Parkdale Food Centre, where she led diversity, equity and inclusion issues. In 2020, she was recognized as a Community Builder by the United Way, and in 2018, she was named one of Canada's 100 Accomplished Black Women.
As to what inspires her community work, Molepo says she looks to her father, a political anti-apartheid activist in South Africa. "I always grew up being taught that you have to speak out against injustice," she says, adding that for her father, speaking out "came at a great sacrifice" as he was exiled at a young age and could no longer live in his native country.
However, Molepo says that being raised in Canada, she has the opportunity and privilege to grow up in a safe country and use her voice to advance issues around areas such as human rights. In founding her non-profit with friends and colleagues, she has learned that it is "at the governance level where we found we can advance change, so we've worked with senior leaders and governing boards to address issues around human rights."
She also appreciates how much Canada has to offer. "I was stateless until we came to Canada, and here I was able to put down roots, so I guess in large part, that is why I am very passionate about these issues and why I love this country, and the law," she says.
"So, I really want to ensure that this project and the work that the OBA does is really going to increase and foster equality and inclusion and diversity in the profession."