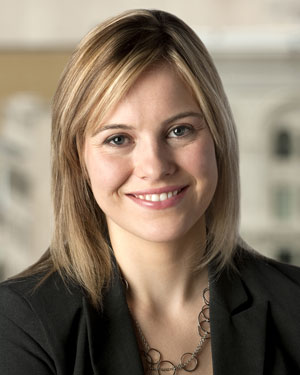 Since I began writing this column, most of my pieces have had an underlying theme of making the most of limited and insufficient time. Whether I was discussing the need to make time to master a certain skill of the profession (
"The dreaded 'B' word")
, researching more efficiently ("The great research debate:
paper or pixels
"), or finding the time to make a difference in our communities (
"Making time to give back"
), my fixation with the clock over the past year as a first year associate has leaked through into this column.
It is easy to get wrapped up on what the practice of law denies us. For example, I've listened longingly as my friends and family members discuss their extended summer vacations or their long weekends at their cottage without their smartphones and Internet hook-ups. Few of us can empathize with our friends who are often having to find ways to pass the time at work. For most of us a "lazy day" is a foreign concept.
Despite the sacrifices made, however, there is a wealth of benefits to being a member of the legal community and I can only be thankful that I was fortunate enough to have acquired a legal education and joined this profession.
First, there is an unlimited depth of knowledge to be gleaned from the study and practice of law and each day presents new and interesting challenges. Where that knowledge ends, judges and lawmakers must create it. Canada is a country built on rule of law, justice, and fairness. Serving to make these principles a reality is the ultimate public service position — regardless of where you work.
Secondly, lawyers belong to a vibrant and compassionate community — both at the local level and beyond. Even in a profession that often pits one against another in a courtroom or across a boardroom table, where the need exists, the legal community often rises to the occasion.
When one of Winnipeg legal community's suffered greatly from a violent and senseless attack earlier this month due to her work as a lawyer, her colleagues came out in full force to support her — not just those who knew her personally but also those who viewed the act of violence as one against us all. (Friends of Maria Mitousis have raised more than $71,500 in a little over a week through a
GoFundMe campaign
designed to help with her recovery.)
The work we do as lawyers is often complicated and the hours committed to our careers are long. Yet the nature of the work and those who passionately perform it instills in me a pride in my profession and appreciation for the opportunity to be part of it.