Candidates must be from Ontario, functionally bilingual, representative of Canadian diversity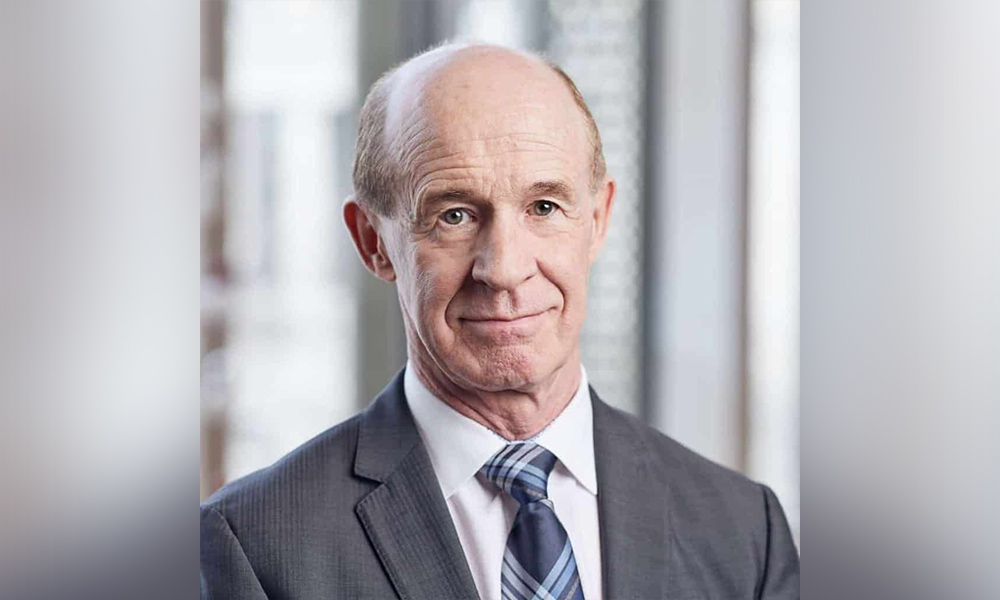 On Friday, Prime Minister Justin Trudeau opened the process for selecting the next Supreme Court of Canada justice to fill the vacancy left by Justice Rosalie Silberman Abella, who will retire on July 1.
"The integrity of the Supreme Court selection process is especially important in the aftermath of recent controversy over the Trudeau government's selection of ex-Governor General Julie Payette, and the Harper government's appointment of Justice [Marc] Nadon in 2013" to the Supreme Court of Canada, says Jamie Cameron, professor emerita of Osgoode Hall Law School at York University.
"The Supreme Court is one of the foundations of our system of government, and the process must be seen to be done."
Candidates must be "jurists of the highest caliber, functionally bilingual, and representative of the diversity of our country," according to the prime minister's news release.
And as Justice Abella was appointed to the Supreme Court from the Ontario Court of Appeal, according to the convention of regional representation the application process will be open to all qualified applicants from Ontario – or, in the words of the announcement, "Candidates may demonstrate they satisfy the geographical requirement by reference to their bar membership, judicial appointment, or other relationship with the province of Ontario [emphasis added]."
The wording of the announcement "seems to create some wiggle room on who might be considered as an applicant from Ontario," Cameron told Canadian Lawyer. Similar wording was in place at least by the time Justice Sheilah Martin was appointed to the Supreme Court in December 2017.
In making an appointment, the government will be mindful that four of the court's nine judges are women, including Justice Abella, says Cameron. "Maintaining that number will be an important consideration. Appointing the Court's first Indigenous judge or judge from a minority community are other priorities in this process."
In September the Canadian Bar Association's president, Brad Regehr, and past president, Vivene Salmon, wrote an open letter to Prime Minister Trudeau and Minister of Justice David Lametti asking that a BIPOC (Black, Indigenous, People of Colour) candidate be appointed to the Supreme Court and to other federal judicial positions.
"Between 2016 and 2019, only three percent of federal judicial appointees self-identified as Indigenous [and] only eight percent identified as visible minorities," the letter read. "Legal decisions affecting BIPOC communities are made by an overwhelmingly white judiciary with no first-hand experience of the racism and systemic challenges these communities face. BIPOC judges would offer perspectives grounded in lived experience."
With the "seismic" Black Lives Matter movement fresh on people's minds, expectations of diversity may be at an all time high, says Eugene Meehan of Supreme Advocacy LLP in Ottawa and a former Supreme Court executive legal officer.
"In September 2020, the Minister of Justice held a virtual forum on diversity on the bench so it is clear this government is focussed on that goal," Meehan says.
Although it is early to speculate as to nominations, there are at least a couple of strong candidates from the Ontario Court of Appeal, from which Justice Abella was appointed to the Supreme Court:
Associate Chief Justice Michal Fairburn: called to the Ontario bar in 1992 and appointed a judge in 2014, she has quickly risen through the ranks of the judiciary and has served as an advisor to the Supreme Court Advocacy Institute, among other roles;
Justice David Paciocco: called to the Ontario bar in 1983 and appointed to the bench in 2011, he was a full-time faculty member in the University of Ottawa's Common Law Section for nearly 30 years, and his text The Law of Evidence (Irwin Law, 1996) is frequently cited.
Independent Advisory Board members announced
The prime minister also announced the seven members of the Independent Advisory Board for Supreme Court of Canada Judicial Appointments who will oversee the selection process that was used for the first time in 2016. They are:
Praise for Justice Rosalie Abella
Chief Justice of Canada Richard Wagner praised retiring Justice Abella, who joined the court in 2004.
"Justice Abella's long and distinguished judicial career is remarkable," said Chief Justice Wagner in a news release. "She has made significant contributions to our society and Canadian jurisprudence, which earned recognition from numerous prominent institutions, both nationally and internationally. She is a deeply committed person who has always served Canada with passion and panache. Her colleagues and I wish her every happiness in her retirement."
In turn, Justice Abella expressed her gratitude "to Canada for allowing me to serve the public in various judicial capacities for the last 45 years, including 17 years on the Supreme Court of Canada. I know how lucky I am to have had the chance to work with – and learn from – wonderful colleagues over the past several decades, and will always treasure their encouragement and friendship. Above all, I leave the Court with a deep sense of pride in the integrity, independence and professionalism of this country's judges and lawyers. I am honoured to be one of them."
Cameron also notes "Justice Abella's intellectual presence and leadership on the court over the last 17 years. Hers is a rich and honourable legacy."
A judge of the Supreme Court of Canada may continue to participate in judgments on cases they heard before retiring for up to six months after retirement, pursuant to the Judges Act.
The application period will end on April 2nd.