Autumn session will begin Sept. 22 in order to hear cases postponed in spring due to pandemic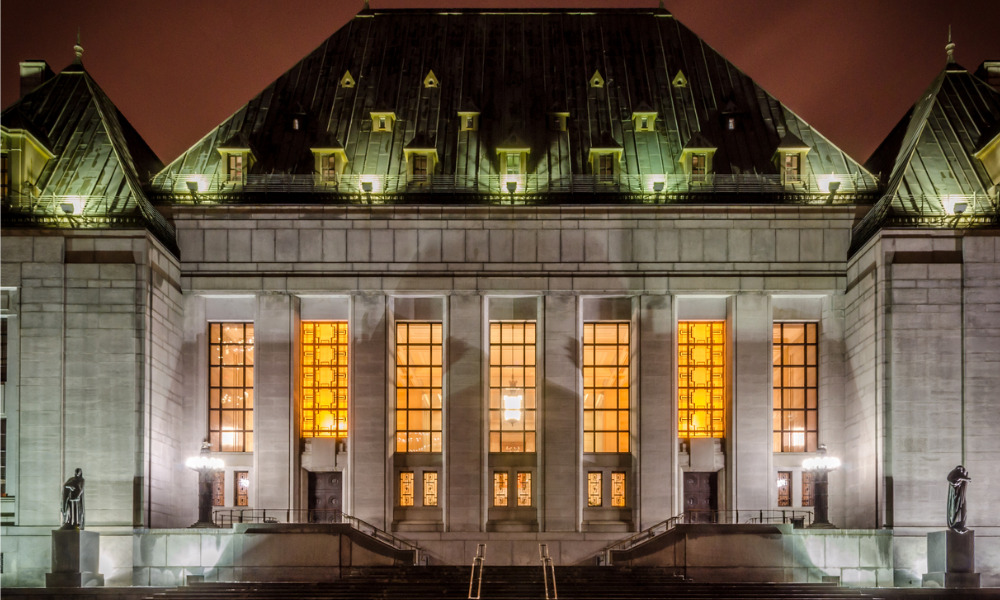 The Supreme Court of Canada is launching its fall session early this year — on Sept. 22 — to allow time to hear all cases previously postponed due to COVID-19 before continuing with its original schedule for the session.
Measures will be put in place in the courtroom to meet physical distancing requirements, and hearings will also take by way of videoconference for counsel who cannot attend a hearing in Ottawa.
"We have worked diligently and in consultation with stakeholders to ensure that necessary health precautions are followed to protect all participants," Renée Thériault, Executive Legal Officer of the Supreme Court, told Canadian Lawyer. "Judges and staff are looking forward to being back in the courtroom, and we will continue to adapt procedures throughout the fall session as necessary."
In May, Chief Justice Richard Wagner spoke to Canadian Lawyer about embracing technology more even after the COVID-19 pandemic ends.
"My feeling is that we'll have to use more technology [in future], so that we will not be back to the so-called 'normal situation' anymore," he said then; court staff had already largely started to work from home.
"What is special this year is that all the judges can hear a case from home or the court," he said. "The lawyers always prefer to have their day in court, but I have a feeling that that will change also; in the future [remote hearings] could be part of the new normal of working."
In the week of June 8 the court began to hold its first hearings virtually, via Zoom.
Starting in November, Wagner said, "I think we'll be able to resume our usual calendar, and if for any reason we cannot hold hearings in person we'll do it electronically; we'll do it at a distance, using technology. But we will not accept any backlog."
In its notice about COVID-19 the Supreme Court notes the following for the filing of documents:
On July 27, 2020, the Time Limits and Other Periods Act (COVID-19) came into force. The Act suspends any time limits with respect to civil legal proceedings found in federal legislation, including the Supreme Court Act, between March 13 and September 13, 2020.
In March 2020, the Court suspended deadlines in the Rules of the Supreme Court of Canada until further notice. That suspension period will also expire at the end of the day on September 13, 2020. Thereafter, all deadlines – whether imposed by the Rules of the Supreme Court of Canada or by the Supreme Court Act – will be in force.
When calculating deadlines for civil proceedings set out in the Supreme Court Act and deadlines set out in the Rules, exclude the suspension period, beginning on March 13, 2020 and ending on September 13, 2020.
After September 13, 2020, parties will be required to file paper copies of their appeal factum and any volume of the appeal record containing Part I. All other appeal and leave documents, whether originating or not, are to be filed by email only, unless otherwise directed by the Registrar.
The Supreme Court building remains closed to visitors, though hearings will continue to be livestreamed on the court's website.