Online retailer modifies operations and welcomes new shoppers amid COVID-19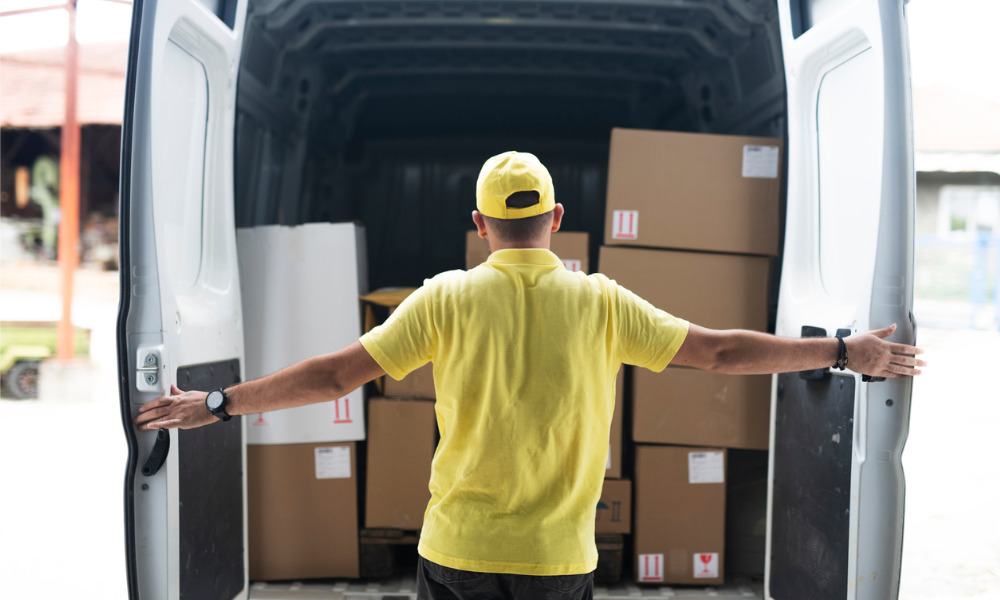 While all but essential retailers have been forced to close amid the COVID-19 pandemic, online sales have risen in some areas. Unable to hit the mall for a shopping fix, many consumers are turning to the internet, creating a new wave of customers for e-commerce companies.
"We're excited to be introduced to a new customer base," says George Murti, director of legal and HR at NewAge Products Inc., a global manufacturer and distributor of furniture and home-improvement commodities. "These are people who may never before have contemplated buying furniture online, but now they are looking online and buying our products." Existing customers are also heading to the internet to spend money that may previously have been allocated for a cancelled trip, Murti says.
NewAge Products, which has 85 employees at its headquarters in Vaughan, Ont., sells products through its own proprietary website and through the online platforms of retail giants, Costco, Amazon and The Home Depot. The company also has an office in India with another 75 employees. It also runs and operates warehouses and distribution centres in California and Chicago where a further 20 people are employed. In light of the pandemic, NewAge has temporarily suspended plans to hire an additional 140 staff this year, and will instead retain all existing employees and give them their anticipated fiscal year-end salary increases.
"Our approach and driving philosophy throughout this process has been to put people first, whether employees, customers or the community at large," says Murti. The company has been forced to adjust at every point in the business chain, from product development to sourcing and manufacturing, and to transportation and the customer experience. For example, the company's installation service has been suspended and customers are no longer required to sign a bill of lading. Drivers are practising contactless curb-side delivery in keeping with social distancing policies.
"Finding creative ways to continue to deliver services to our customers in a way that satisfies them and keeps them safe is an area we will continue to focus on," says Murti. Warehouses continue to operate with staggered shifts and social distancing protocols in place to protect staff.
Most of the company's products are manufactured in China although the team has recently started expanding the manufacturing base into other countries in Asia and Europe to avoid tariffs in China.
"As we move into new jurisdictions, there are always challenges because agreements and contracts that made sense for one country have to be changed for a different country," says Murti.
As the lone lawyer in the company, Murti regularly retains the help of external counsel partners to help him navigate specialised legal issues. In order to continue working on planned legal projects at a time of cost constraints, his law firm partners agreed to offer a temporary discount of 15 to 20 per cent for their services during the next few months.
"They want to continue to retain us as a client and we want to maintain the same breadth and scope of legal services, so they've been able to partner up with us and offer a discount which is great," he says.
As a member of NewAge's crisis management team, Murti joins other departmental leaders for weekly calls to discuss pressure points. Although office-based employees have all been able to transition to remote work, Murti says there were some initial challenges in terms of providing laptops and ensuring firewalls and confidentiality agreements were in place, and documents were accessible to the right people. NewAge employees from around the world regularly connect using platforms such as Microsoft Teams and GoTo Meeting.
NewAge has donated $175,000 to support the World Health Organization's COVID-19 response fund as well as UNICEF Canada.