Leonard's first term was one of business growth, diversity and inclusion initiatives and an expansion to New York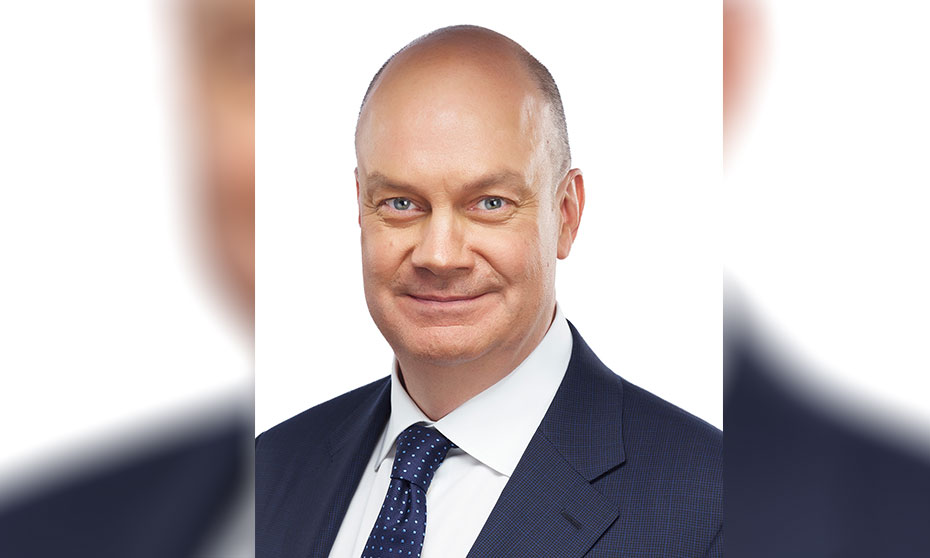 McCarthy Tétrault LLP has reappointed Dave Leonard to a second term as CEO.
Presiding four years of consistent growth in revenue and profit. He says the firm is ahead of rivals on acting on diversity and inclusion; "off the charts" on in-sourcing — and on a path to "win work and to do that work very well."
Leonard's tenure has been marked by the firm's diversity and inclusion program Inclusion Now, the expansion of a New York office and the new service offerings contained in the firm's MT>Division.
And, he tells Canadian Lawyer, he has no plans to get complacent.
Aligning the firm's strategy
Leonard came into role in 2016 during a strategic review, from which the firm decided to focus less on geographies and practice groups and more on industry groups, Leonard says. They identified several industry groups — including financial services, infrastructure, power and resources — that seemed likely to ascend over the next four-to-six years, he says.
They then sought out experts in those industries and brought in 21 partners from McCarthy competitors, 20 of whom are in their 40s, he says.
"It really was an effort to shift the demographic of the partnership as well, to be a younger, hungrier, or more in-the-market, more aggressive about winning work in these areas," Leonard says.
All part of the industry-focus strategy, around two years ago, the firm opened an office in New York to secure business in mergers and acquisitions, capital markets and private equity, he says, adding that the firm isn't yet "getting our share" of the business coming across the border.
"But we are getting a greater share than we had three years ago," he says.
Inclusion Now
One year ago, McCarthy Tétrault brought in Nikki Gershbain to take a newly created role —the first of its kind in Canada – of chief inclusion officer. Gershbain, previously national director of Pro Bono Students Canada, told Canadian Lawyer in 2018 that her role at McCarthy Tétrault was to "integrate and formalize McCarthy's policies and programs and initiatives in both the diversity and inclusion space and also, with respect to community giving."
Gershbain and the firm developed a four-year strategic plan called Inclusion Now, which consists of four "action groups:" a pride action group, a women's action group, a people-with-disabilities action group and a race action group, says Leonard.
"Trying to make sure that that our firm starts to better reflect Canadian society from all of those lenses," he says. "We're certainly not there yet – or, quite frankly, even close – but we now have we have a plan in place and we're putting resources into it."
Other firms have followed their lead but McCarthy Tétrault was the first to "professionalize" the equity role, Leonard says
"That's had a tremendous impact, internally, on our culture," he says. "I get notes every day from our people around initiatives in the Inclusion Now space about how proud they are about that."
New business divisions
Another area of success has been the acquisition of Susan Wortzman's e-discovery business Wortzmans, which McCarthy rebranded as MT>3.
"The multiples of what we projected that business would be when we bought it and brought it into McCarthy's and what it's been, in the first three years, is off the charts," he says.
MT>3 led to the creation of a number of other business divisions, which Leonard says were intended to capture some of the work law firms traditionally outsourced: MT> Align, an on-demand, lawyer-recruitment service; MT Play, a gaming and gambling consulting firm; MT Plus, an immigration practice, with more on the way, he says.
The future
The general law firm culture separates lawyers and other legal professionals on one side, he says. On the other side are financial and marketing people, secretaries and other staff. That has a negative impact on the culture of the firm," he says. "It actually has a negative impact on the value people see in in the contributions that that they make."
He says he has a concept called "one firm." His plan, still a work-in-progress, is to bridge the gap, unifying goals and objectives.
"Part of what I plan to do is work on breaking down those barriers," he says. "[S]o that everybody understands we are one firm, we have one objective and that's to provide the best client service possible, to win work and to do that work very well."