Nikki Gershbain will be joining law firm McCarthy Tétrault LLP in a newly created role as senior director of inclusion and community engagement in Toronto.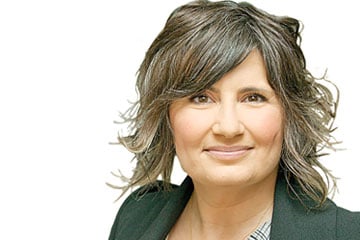 Nikki Gershbain will be joining law firm McCarthy Tétrault LLP in a newly created role as senior director of inclusion and community engagement, in Toronto.
Gershbain — who has been national director of Pro Bono Students Canada since 2010 — says she believes the role is the first of it kind in Canada.
"The idea behind the development of this role is to integrate and formalize McCarthy's policies and programs and initiatives in both the diversity and inclusion space and also, with respect to community giving, pro bono [work], social impact, etcetera," she says. "My plan is to work on that integration and create a plan for the organization that will make sure that we are really deepening and elevating and accelerating our commitment to these values."
Issues around improving diversity and inclusion in the legal profession — as well as highlighting innovative pro bono work — has been high profile in Canadian firms in a wide variety of ways.
For example, Toronto law firm Lenczner Slaght Royce Smith Griffin LLP recently attracted attention for removing names from hundreds of application for its summer student program in an effort to promote more diverse recruitment.
Recently, Gowling WLG announced a pro bono project by the firm to assist transgender people with updating their government identification.
Gershbain says, in her understanding, there are other law firms that have hired diversity professionals. She says she believes her role at McCarthy's to be the first of its kind because it is a "combination of the equity and social responsibility pieces into one portfolio."
The role will build on McCarthy's "history of progressive corporate citizenship," she says.
"This is a new position for the firm that they created in order to be more effective and impactful in achieving all of these goals.
"[T]he fact that I've been brought to work alongside the senior leadership and not just in one group, that my work will be firm-wide and national, really illustrates the depth and breadth of the commitment and the seriousness with which they're taking this role," she adds.
Gershbain says that, often, when it comes to diversity and inclusion work, these portfolios can focus on "inclusive work environments and recruitment, retention [and] professional development."
"Those areas are super-critical, it should be a huge priority for every law firm in this day and age, but there is more to diversity and inclusion than just the talent side," she says.
"There's also the opportunity to link with the community in a very meaningful way and make sure that both the diversity goals and the social impact goals are aligned."
Successfully doing this, says Gershbain, can create more engagement by a firm in areas such as the creation of pro bono programs and corporate giving programs.
"I've been saying for a while that Canada is very behind the Americans on both of these issues: the [diversity and inclusion] issues and the pro bono piece, and so I think it's common in the United States to see the nexus between those two portfolios and to increase the impact . . ."
Gershbain says more Canadian firms are creating professional roles when it comes to diversity and inclusion.
"I wouldn't be a bit surprised if firms started following McCarthy's lead, both in terms of treating these roles as senior leadership roles but also thinking a little bit more broadly about what these roles might encompass," she says.