Annual legal benchmarking survey covers diversity and inclusion efforts for the first time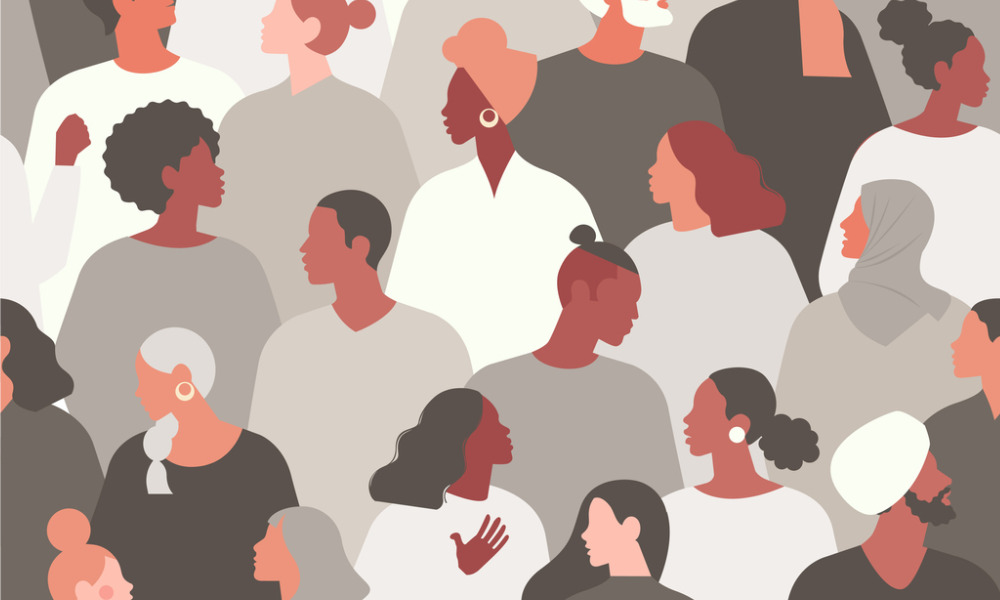 Close to 30 per cent of legal departments are tracking internal diversity metrics, with 47 per cent of those having a formal strategy to improve in the area of diversity and inclusion with actionable measures and tangible consequences, according to a survey by the Association of Corporate Counsel and Major Lindsey & Africa. Moreover, 18 per cent of survey respondents were tracking the diversity metrics of the legal department's outside counsel, with a quarter of those having a formal strategy for improvement.
The survey found that 74 per cent specifically measured the diversity of the teams they engaged to handle their matters, with 49 per cent measuring matter leaders or responsible partners, 25 per cent measuring partner promotions and 22 per cent measuring the composition of the firm's leadership.
The Association of Corporate Counsel and legal search firm, Major, Lindsey & Africa reported on June 23 the results of their annual legal benchmarking survey, which was conducted between March and May. It covered 493 legal departments in 24 industries from 30 countries.
The report seeks to provide key financial and operational data to in-house legal departments and their leaders for peer comparisons and benchmarking across numerous metrics to assess performance, results and efficiency and to determine the baselines for working toward their legal operational and managerial objectives, as well as to generally educate readers on the present operating state of such departments.
"With nearly 500 legal departments participating in the study, there is sufficient depth of data for law departments to engage in custom benchmarking against a defined peer group using their preferred combination of characteristics, including industry, revenue, and geographic footprint," said Veta Richardson, president and chief executive officer of ACC, in a news release.
"For the first time this year we asked companies about their diversity and inclusion efforts, which is becoming an increasingly important metric within organizations," said Greg Richter, vice-president, retained search and advisory services for Major, Lindsey & Africa.
The survey determined that participants in legal departments in small organizations reported a median total legal spend of US $1.2 million, with a cost per lawyer hour of US $113, while those in mid-sized organizations reported legal spend of US $8.4 million, with a cost per lawyer hour of US $131, and those in large organizations reported legal spend of US $64 million, with a cost per lawyer hour of US $123.
As for legal technology expenses, all participating companies irrespective of size claimed a median value of two per cent of total legal spend, with almost one-in-four respondents selecting contract technology expense, and 42 per cent of those choosing it among their top three areas with regard to technology-related spend.
On average, small organizations engaged the services of 10 firms and 0.5 alternative legal services providers (ALSPs), while mid-sized companies engaged 36 firms and two ALSPs and large organizations engaged 158 firms and 5.4 ALSPs. The survey found that only 12 per cent of organizations used more ALSPs in 2020 in spite of increased focus on such providers, in comparison with 29 per cent of organizations that used more firms.
With regard to staffing metrics, the survey revealed that two-thirds of total legal department employees are lawyers, 12 per cent are paralegals, eight per cent are administrative and other staff and six per cent are legal operations professionals.
In 80 per cent of participating legal departments, the chief legal officer reported directly to the chief executive officer, according to the survey results. Among participating pharmaceutical companies, all chief legal officers reported directly to the CEO, while among finance and banking companies 88.9 per cent said the same, and among energy companies 86.7 percent said the same.
The Association of Corporate Counsel's website has the full results of the survey.