Biggest gains diversity in senior roles made with women; BIPOC and those with disabilities still lag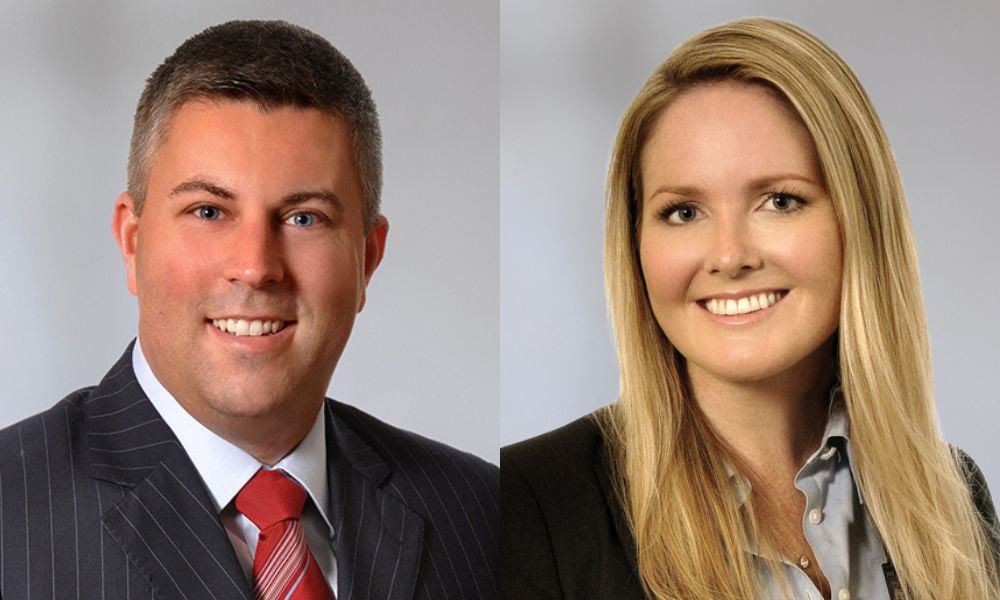 After eight years of monitoring the changes in gender, race and disability composition in senior positions and boards of Canadian publicly traded companies, the latest annual report from Osler, Hoskin & Harcourt LLP on inclusion says that these firms are surpassing milestones. However, there is still a long way to go.
"We see that the makeup of boards in Canada has really changed, and a number of Canadian public companies have passed several important diversity milestones at the board and senior management levels," says Osler associate Jennifer Jeffrey, one of the report's authors.
She adds that based on some metrics – such as gender composition – "were halfway to the party in the boardroom." Across all companies listed on the Toronto Stock Exchange, more than one in four directors (26 percent) on boards is a woman. "This is a significant change from 2015, when we reported that women represented, on average, 10 percent of directors at TSX companies.
"Although there's a tendency to focus on the year-over-year data when you step back, that's a 260 percent increase," Jeffrey says, adding that the number of TSX companies with more than 50 percent women directors on their boards almost doubled to 27. "And that is meaningful although there's more work to be done."
Osler Partner John Valley, another co-author of the report, notes that, in general, larger companies on the TSX tended to have more women on their boards than smaller ones. About one-third of the 200-plus companies on the S&P TSX Composite have crossed the 33 percent threshold for female directors. The S&P TSX 60 index, representing the largest companies on the exchange by market capitalization, had women making up 36 percent of their boards.
But the other critical threshold crossed this year was that, for the first time, there were no all-male boards in our data set among the S&P TSX Composite Index companies, and none of the S&P TSX 60 companies had any less than two female directors.," says Valley. "So again, that's, that's a big change."
Valley highlighted that just under 12 percent of boards had no female directors at all, compared to 2015, when that figure was 47 percent.
Osler started tracking diversity-related data on the TSX in 2015 when securities regulators amended laws to require public companies listed on the Toronto exchange to disclose gender diversity on boards and in senior leadership positions. Valley says the objective is to give an update on data, presenting a snapshot each year to measure how issuers are making progress. It also provides a roadmap showing companies "what best practices look like – how they can build the pipeline and promote diversity, equity and inclusion in their organization.
Diversity in Senior Roles At Canadian Publicly Traded Companies


Source: Osler
In 2020, the federal government amended Canada Business Corporations Act to require all public companies governed by that statute to provide disclosure not only for gender diversity but also for visible minorities, indigenous peoples, and persons with disabilities. As a result, the Osler report also started tracking that data in its reports.
"It's a labour of love," Valley says. "We think it is essential to provide a baseline of information and an example for issuers . . . as they think about diversity in their own organizations."
At the executive officer level, Jeffrey says that the latest diversity report notes some "meaningful progress" regarding women. A significant majority of executive teams – 72 percent - today include at least one woman, she says, and one in every five executive officers at TSX companies, or 19.8 percent, is a woman. "This represents a significant improvement from 2015 when women accounted for only 13.5 percent of executive positions on average." At the larger companies that make up the TSX S&P 60, women held 24 percent of executive positions.
However, the news on diversity and inclusion beyond gender isn't as good. Still, there is reason for optimism, Valley says. One of the hopeful signs is the number of companies that disclosed racial diversity and disability data this year – 366 compared to 270 when the requirements came out in 2020. "It's a 35 percent increase . . .. that is encouraging in the sense that companies are starting to think about this, starting to provide some more disclosure, and lay the groundwork for improvement going forward."
According to Statistics Canada data, visible minorities collectively represent about 22.5 percent of the population, but they represent only about eight percent of board seats on the TSX. Just over 160 directors self-disclosed as being a visible minority, Valley says, up from about 120. "So, we see some growth in percentage terms but in absolute terms, still very low."
Also, the numbers for Indigenous peoples and persons with disabilities "are pretty grim," Valley says, with 17 board directors self-disclosing as Indigenous, compared to seven in 2020, and 10 directors self-disclosing they had disabilities, compared to six in 2020.
Valley points to a significant increase in companies adopting targets for women's representation on boards. Of the 637 companies that disclosed this information, 41.4 percent said they had one for women, compared to 32.3 percent in 2021 and 28.8% in 2020.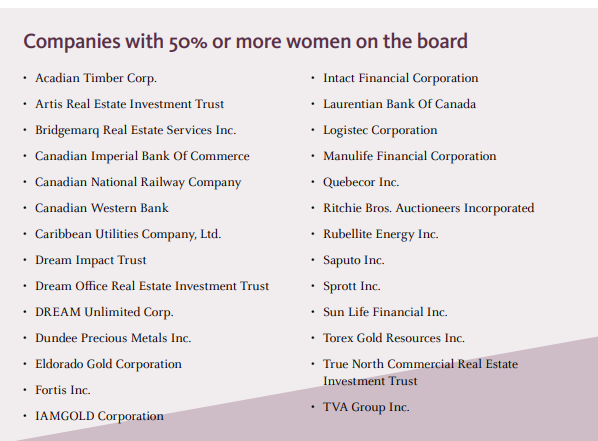 Source: Osler
However, very few TSX companies disclosed they had target policies for factors other than gender. Just over two percent had target policies for visible minorities, 1.5 percent had a target for Indigenous groups, and "for persons with disabilities, we were unable to identify any issuers that had had adopted a target with respect to the representation of persons with disabilities on their boards," says Valley. "It's a very different picture when it comes to target setting."
The report also singled out companies on the TSX with practices related to diversity and inclusion that could serve as role models.
The list includes Aecon, which provides a diversity report in its information circular providing "many really great graphic breakdowns at the board and executive officer level, and the targets they've set for women," Jeffrey says. It also has adopted a diversity and inclusion strategic plan to accelerate the development of leaders from diverse backgrounds and strengthen the company's "succession bench."
Jeffrey also notes that Magna International has also made significant progress in its disclosure report and how it has been building external partnerships. It also has recognized the importance of improving gender diversity within key technical streams.
Jeffrey highlighted Maple Leaf Foods for setting out, in 2017, its ambitions to have gender balance in its management ranks by this year and outlining measurable results. It has made progress towards these goals, with the proportion of women at the manager level now at 39 percent, the number of women directors at 35 percent, and a doubling of women vice presidents to represent 30 percent of the total positions at the end of 2021. Female representation in senior leadership has grown to 20 percent from 13 percent in 2017.
Dream is another firm that has consistently produced excellent disclosure, Jeffrey says. It has established a leaders and mentors committee to advance women and those from diverse backgrounds into senior positions. And a board committee has been set up to identify candidates for future posts, regardless of prior board experience, and to provide mentorship when they become members.
Enbridge also was singled out for providing details of its strategy to fully integrate diversity and inclusion into its organizational structures, processes and practices. It has also made specific pledges to underrepresented groups, including women, ethnic and racial communities, people with disabilities and veterans in our workforce. It also has developed an internal "Diversity Dashboard" and is committed to Indigenous reconciliation initiatives to train leaders to mitigate the risk of unconscious bias and create development opportunities.
Valley says that for organizations hoping to improve diversity and inclusion, the efforts of these companies and others in the report provide a "good reference point" on the tools that firms can adapt and how to communicate those efforts with stakeholders and the public.