Seventh annual report looks at diversity disclosure at TSX-listed firms and those governed by CBCA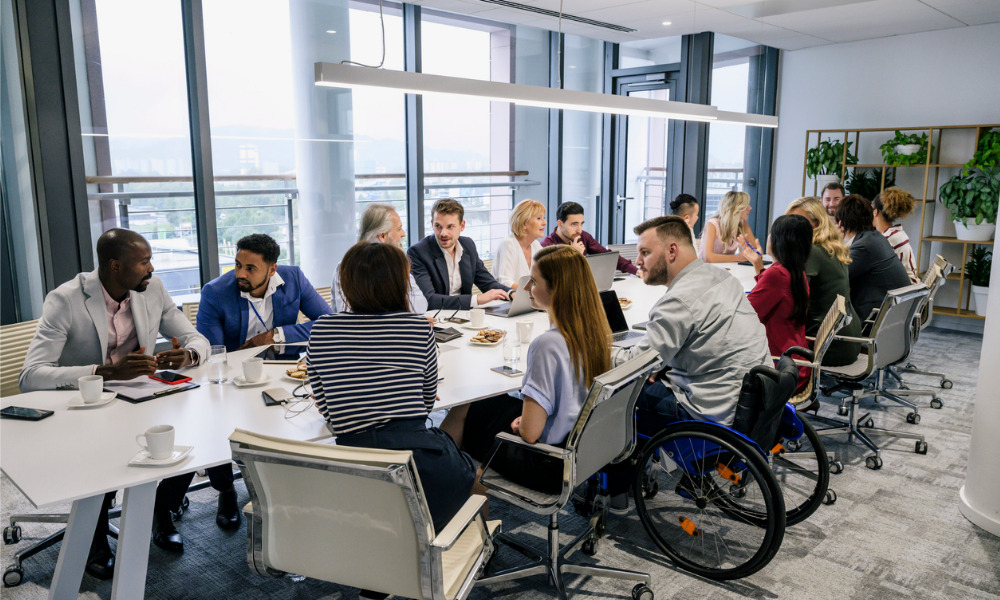 While some progress is being made in adding diversity on corporate boards for women and visible minorities, the results for Indigenous peoples and those with physical disabilities are disappointing, says a comprehensive report on diversity disclosure practices prepared by Osler Hoskin & Harcourt.
"For women, there's been modest gains at the board level," says Jennifer Jeffrey, one of the Osler lawyers who prepared the report. However, she notes progress on women in C-suite positions has been limited. There's also an "overall disappointment" that visible minorities, Indigenous people, and those with disabilities haven't made at least similar progress.
This is Osler's seventh annual comprehensive report covering disclosure on women on boards and in the c-suite at TSX-listed companies. It also looks at corporations governed under the Canadian Business Corporations Act disclosure requirements that go beyond gender.
Jeffrey says a positive development has been the increasing number of companies on the TSX who aren't required to provide disclosure beyond gender, now turning their minds to more comprehensive disclosure on diversity "even in the absence of a mandate."
Osler's Andrew MacDougall, who has been with the firm's diversity study since the start, "things are progressing, but definitely not progressing nearly as quickly as we and a lot of other people had hoped for."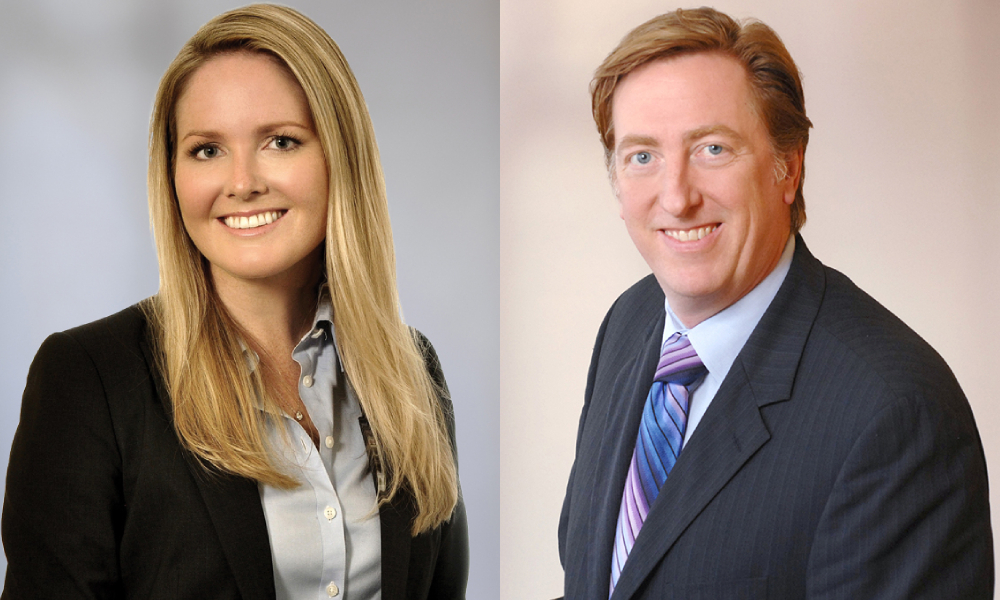 Jennifer Jeffrey and Andrew MacDougall
The good news is that women now hold 23.4 per cent of board seats among TSX-listed companies disclosing the number of women on their boards, an increase of almost two percentage points over last year. MacDougall notes that there has been more progress for women on corporate boards since large institutional investors identified more women and diversity on boards.
The rate at which women are being appointed reached its highest level yet this year, with women filling 39.1 per cent of the newly created or vacated board seats. That's a significant increase compared to a rate of 35 per cent last year.
Among the S&P/TSX 60 companies, almost one-third (33.2 per cent) of the board seats are held by women. Among the companies included in the S&P/TSX Composite Index that provided disclosure, the corresponding figure is 31.5 per cent.
Few all-male boards remain — only 15.7 per cent of TSX-listed companies and two of the companies in the S&P/TSX Composite Index.
Jeffrey and MacDougall say that perhaps one reason larger companies are more successful in adding female directors is that they are setting targets. Targets for women directors have been adopted by 71.7 per cent of the S&P/TSX 60 companies. By contrast, only 32.3 per cent of all TSX-listed companies have done so.
Other encouraging news cited in the Osler report is that more than two-thirds (67.3 per cent) TSX-listed companies have adopted written board diversity policies (64.7 per cent in 2020), and approximately 90 per cent of those policies included a specific focus on women on the board.
Women are also taking on more significant leadership roles on the board. Approximately 6.6 per cent of the TSX-listed companies have a woman serving as chair of the board (5.2 per cent last year), and more than half of the companies (51.1 per cent) had a woman is serving as the chair of at least one committee of the board (compared to 43.5 per cent last year).
However, Jeffrey says women have made little progress at the executive officer level. The proportion of women executive officers increased slightly to 18.2 per cent from 17 per cent last year but has been mostly unchanged since 2015 when it was 15 per cent. As well, only 10.7 per cent of TSX-listed companies have targets for women executive officers, essentially unchanged from last year.
Members of visible minorities also made some small inroads onto Canadian boards, as approximately 6.8 per cent of board positions of CBCA corporations providing disclosure are held by visible minorities, compared to 5.5 per cent last year.
Jeffrey and MacDougall point out that the report shows disappointing results in getting more members of Indigenous communities on boards and those with disabilities.
Among the more than 2,200 board positions of the 316 CBCA companies that provided disclosure, only eight were held by Indigenous peoples (compared to seven last year). As for those with disabilities, based on the disclosure provided, the number of director positions held by persons with disabilities remained exceptionally rare, at only nine positions (up from six last year).
MacDougall says that among the reasons given for slow progress on categories other than women is that women make up a more significant proportion of the overall population. He adds that disclosure requirements and targets for women have been around longer, unlike for Indigenous, minorities and disabled groups.
The TSX diversity disclosure requirements include:
Indication whether the issuer has adopted a written policy relating to the identification and nomination of women directors or disclose why not
If there is a policy, what are the objectives, key provisions, and progress on that policy's achievements
Whether the issuer has adopted a target regarding the appointment of women to the board
Indicating the number and percentage of women on the issuer's board of directors
The number and percentage of the issuer's women executive officers, including all significant subsidiaries of the issuer
Those firms governed under the CBCA must make substantially the same disclosure, but separately concerning women; First Nations, Inuit and Métis; persons with disabilities, and members of visible minorities.
The diversity disclosure requirement applies to all Canadian reporting issuers other than venture issuers, exchange-traded funds, closed-end funds, and structured notes, including CBCA corporations listed on the TSX. The CBCA requirement applies to all "distributing corporations" governed by the CBCA, including venture issuers. As a result, CBCA corporations listed on the TSX are subject to both the diversity disclosure requirement and the CBCA requirement.
The Osler report also highlights some Canadian companies providing outstanding disclosure and adopting model practices to achieve diversity. Brown points to firms that give good examples of best practices regarding diversity include Enbridge, Telus, and Manulife Financial Corporation.
"But really, the report highlights many other companies that could provide others with guidance on handling diversity issues and disclosure within many industries."