Harry LaForme and Juanita Westmoreland-Traoré announced as independent consultants last March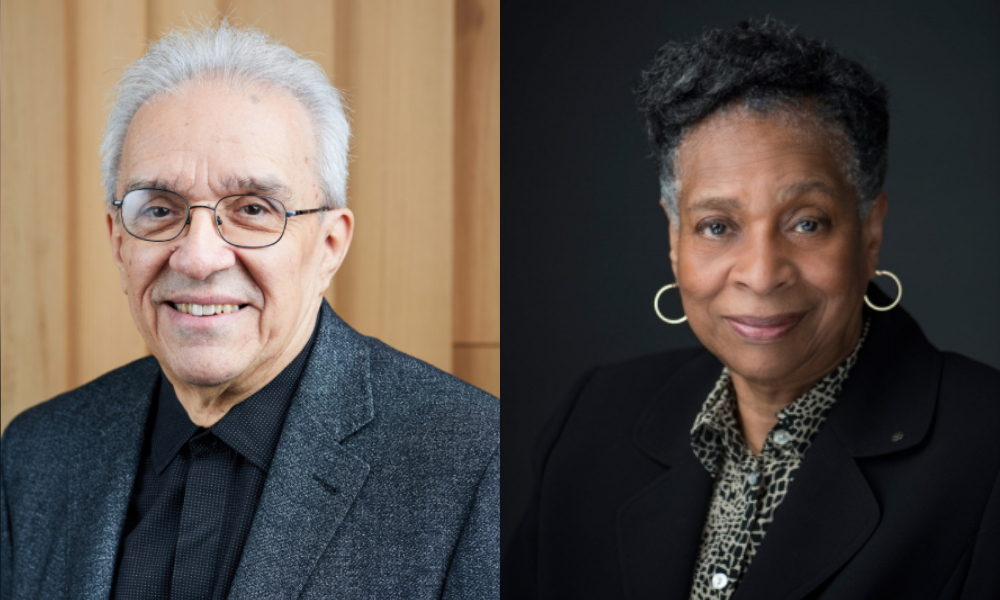 The consultations on the establishment of the Criminal Case Review Commission, as well as a new website containing foundational documents and relevant links, have been launched by independent consultants and former judges Harry LaForme and Juanita Westmoreland-Traoré.
David Lametti, federal justice minister and attorney general, announced on Mar. 31 that he had appointed LaForme and Westmoreland-Traoré to lead public-facing consultations with domestic and international stakeholders on the commission's creation and to report to him the recommendations and options for this purpose. The new commission is intended to ensure that the problems of those who have suffered a miscarriage of justice can be addressed fairly, speedily and transparently.
"Wrongful convictions are a matter of deep concern to me, and to many Canadians," said Lametti in a news release from the federal justice department.
LaForme and Westmoreland-Traoré have since formed the team that will assist them and have begun the work to develop the documents to frame and to focus the consultations, to identify the questions to be addressed relating to the new commission's possible structure and mandate and to communicate with organizations and individuals who will potentially join the consultation process and who will help the independent consultants achieve their mandate.
These potential contacts include Innocence Projects, forensic pathology services, victim advocacy groups, prisoner advocacy groups, legal organizations, prosecutorial organizations, law enforcement organizations and representatives of governments, academics, law clinics and organizations serving society's diverse communities.
LaForme and Westmoreland-Traoré stressed the importance of consulting with those with lived experience with the country's system of criminal conviction review and criminal justice appeals and invited those interested to give their feedback via the new website, which will be sharing future updates.
LaForme, who is Anishinaabe and a member of the Mississaugas of the Credit First Nation, was the first Indigenous person to sit on a Canadian appellate court, said the backgrounder from Department of Justice Canada. He joined the General Division of the Ontario Court of Justice in 1994 as one of only three Indigenous judges to be appointed to this level of a Canadian court at that time, joined the Court of Appeal for Ontario in 2004, then retired from the bench in 2018.
He has served as senior counsel with Olthuis Kleer Townshend LLP, as commissioner of the Indian Commission of Ontario and as chairperson of the Royal Commission on Aboriginal Land Claims. He has taught a course on the rights of Indigenous peoples at Osgoode Hall Law School, from which he graduated in 1977. He was admitted to the Ontario bar in 1979.
Westmoreland-Traoré was the first Black Canadian ever appointed to the Quebec bench. She joined the Court of Quebec's Criminal and Penal Division and Youth Division in 1999 and retired in 2012, but kept serving part-time until 2017.
She was likewise the first Black dean of a Canadian law school when she was appointed to the role at the University of Windsor Faculty of Law in 1996, and the first Black female law professor at the Université de Montréal and at the Université du Québec à Montréal.
Westmoreland-Traoré has served as the first president of the Conseil des communautés culturelles et de l'immigration of Québec, as Ontario's first employment equity commissioner, and as regional representative for the Congress of Black Women of Canada.
She received a Doctorate of Public Law and Administrative Sciences from Université de Paris II and admission to the Quebec Bar in 1969 and to the Ontario Bar in 1997.