Other deals include Boralex's 50 percent stake in five US wind farms for 339.7 million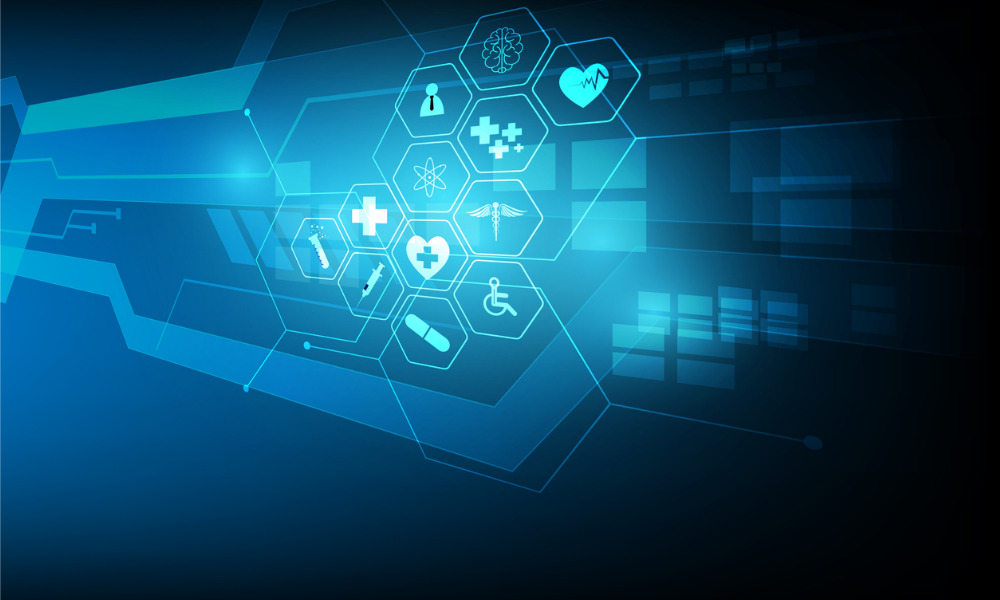 Fasken, Harris + Harris, and WeirFoulds are serving as legal counsel in Co-operators' $89.1 million acquisition of a Mississauga-based IT company. Also in this deals roundup is Quebec-based Boralex acquiring 50 percent interest in five US-based wind farms for $339.7 million.
Co-operators to acquire SEB for $89.1 million
Co-operators Financial Services Limited, an Ontario-based insurance co-operative, agreed to acquire Smart Employee Benefits (SEB), a Mississauga-based IT company that provides software solutions for group benefit and healthcare claims processing, in a deal valued at $89.1 million
Fasken Martineau DuMoulin LLP is serving as legal counsel and TD Securities Inc. as financial advisor to Co-operators.
Harris + Harris LLP is serving as legal counsel and Echelon Capital Markets as financial advisor to SEB. WeirFoulds LLP is serving as legal counsel to the SEB Special Committee.
"This is a really exciting opportunity for Co-operators, as employers and government bodies increase their benefits spending, we believe that SEB possesses the capabilities and track record to address new challenges and continue to deliver high-value solutions," said Joan Ganas, Co-operators Vice President of Group Benefits. "We are confident that SEB is well-positioned to expand its offerings to meet the needs of its clients. Their proven expertise in technology and their ability to fully integrate, customize, and manage solutions are perfectly aligned with the strategic direction of our current Group Benefits business model."
"This transaction will boost our innovation agenda, accelerate our growth, and unlock new value for our clients," said John McKimm, SEB president, CEO and CIO. "SEB executive management and employees are excited and committed to the next phase of our growth with Co-operators. We understand that Co-operators appreciates the core expertise of SEB in designing, implementing, automating and managing complex business processes and the value of our proprietary products, solutions and services portfolio. SEB is well positioned to execute the digital transformation initiatives across multiple industry sectors."
The deal is anticipated to be completed in the first quarter of 2023.
Boralex buys EDF Renewables' stake in five US-based wind farms for $339.7 million
Boralex Inc., a Quebec-based developer and operator of renewable-energy power plants, has acquired EDF Renewables North America's 50 percent interest in five wind farms, located in Texas and New Mexico, in a deal valued at $339.7 million.
The five operating wind farms has a total installed capacity of 894 megawatts (MW) and EDF Renewables' interest represents 447MW.
Amis, Patel and Brewers, LLP served as legal counsel and J.P. Morgan as exclusive financial advisor to Boralex. Other consultants that assisted Boralex on the deal includes DNV Global Energy Concepts Inc. as independent engineer, Aurora Energy Research Limited as power market consultant, nFront Inc. as congestion risk consultant, Aon Corporation as insurance consulting services provider, KPMG as tax matters advisor, and Triton Advisory as accounting advisor.
Boralex president and CEO Patrick Decostre said, "Located in one of the United States' most robust wind resources areas, these wind farms will grow and diversify our presence in the United States. This acquisition represents Boralex's entry into the ERCOT (Electric Reliability Council of Texas) and SPP (Southwest Power Pool) markets."
EDF Renewables CFO Luis Silva said, "Considering EDF Renewables' extensive development capabilities throughout North America, divestures provide an opportunity to rebalance our portfolio of owned assets. We are grateful to have worked constructively with the local stakeholders in Texas and New Mexico over the last decade and are pleased to partner with Boralex on this transfer of ownership."
Ya YA Foods enters US market with $97.5 million buy of joint venture majority shares
Ya YA Foods Corporation, a Ontario-based contract food and beverage manufacturer, agreed to acquire the majority of assets at a US production facility owned by Swedish firm Oatly Group AB, the world's largest oat drink company, in a $97.5 million (US$ 72 million) hybrid partnership that marks Ya YA Foods' entry into the US manufacturing market.
Under the agreement, Oatly's proprietary oat base from Utah and Texas facilities will then be transferred to Ya YA Foods to be co-packed into Oatly products on-site.
Upon deal completion, Oatly will retain full ownership and operation of proprietary oat base production lines in each facility.
Oatly CEO Toni Petersson said, "We are excited to partner with Ya YA Foods. We believe an increased focus on our oat base technology, innovation, branding and commercial execution will better position Oatly to drive profitable growth, while reducing the capital intensity of our future facilities, and ultimately convert more consumers to plant-based and create more products that are healthy for people and the planet."
Ya YA Foods CEO Yahya Abbas said, "We look forward to working with Oatly and supporting their transition to a more asset-light model, allowing them to leverage our significant expertise in aseptic beverage packaging. We are pleased that Oatly recognizes our top-tier food safety track record and unique capabilities. We expect this transaction to enhance our growth and further strengthen our capabilities: the two properties we are acquiring will increase our geographic profile and scale, allowing us to serve the vast majority of the United States and Canada. This highly strategic partnership with Oatly is a key step towards achieving our goal of becoming the leading aseptic beverage co-manufacturer in North America."
The deal is expected to be completed in the first quarter of 2023.