Other deals this week include CGI, Finland-based bank strategic partnership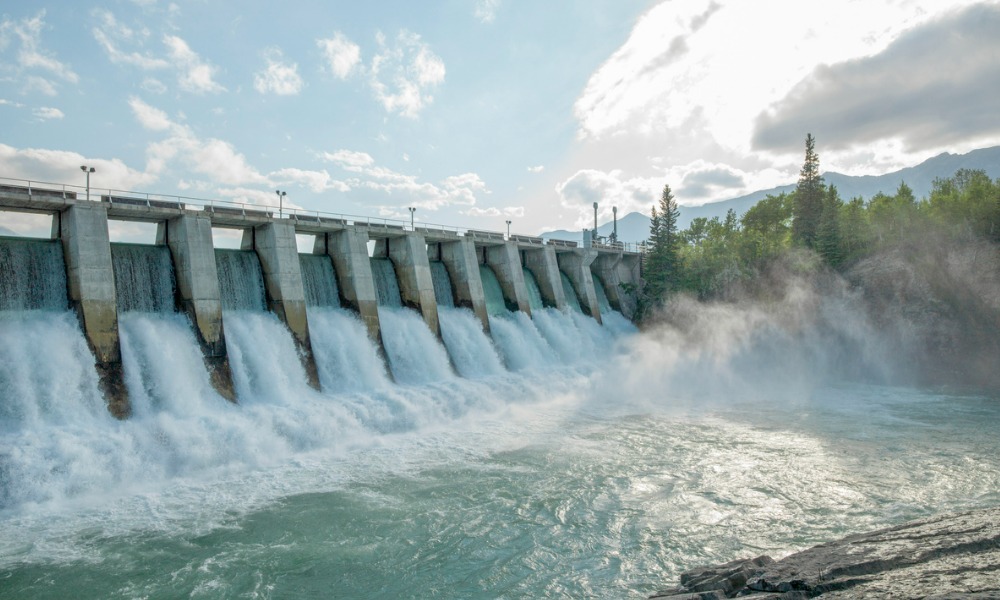 Hydro-Québec's acquisition of New England's largest conventional hydropower generator for approximately $2.8 billion (US$2 billion) tops this week's cross-border deals. A $75 million (€50 million) strategic partnership of CGI and a Finland-based bank also features in this week's roundup.
Hydro-Québec to acquire New England's Great River Hydro for $2.8 billion
Hydro-Québec has agreed to acquire Great River Hydro, New England's largest hydropower generator, from affiliates of ArcLight Capital Partners in a deal valued at $2.8 billion (US$2 billion).
Great River Hydro owns 13 hydropower generating stations with a total installed capacity of 589 megawatts along the Connecticut and Deerfield rivers in the states of Vermont, New Hampshire and Massachusetts.
"Hydro-Québec has a long-term energy partnership with New England, as we have been exporting our hydropower to the region since the 1980s," said Sophie Brochu, President and CEO of Hydro-Québec. "This acquisition represents a unique opportunity to combine our know-how in managing and leveraging hydro facilities with Great River Hydro's thorough understanding of the New England market. By combining our strengths, we can support the development of new renewable energy projects, in a market where such resources are in high demand."
"We are excited to be joining Hydro-Québec in the coming months," said Scott Hall, Great River Hydro's President and CEO. "Their deep knowledge of the hydroelectric industry and long history in the New England market gives us tremendous confidence that Great River Hydro is an ideal fit, and we look forward to continuing to provide clean, renewable hydroelectricity to our New England neighbours for years to come."
"We are pleased to announce this transaction with Hydro-Québec," said Dan Revers, ArcLight's Founder and Managing Partner. "Together with management, ArcLight successfully transitioned Great River Hydro from a high-quality portfolio of assets to a standalone platform positioned for further growth. We are confident that Hydro-Québec will be an excellent steward to Great River Hydro's stakeholders in the next chapter of its corporate life."
Great River Hydro will maintain all jobs and working conditions upon deal completion.
CGI, Aktia Bank enters strategic partnership in $75 million deal
CGI and Finland-based Aktia Bank have entered a strategic partnership in a deal valued at approximately $75 million (€50 million).
Under the terms of the agreement, CGI will handle a major part of Aktia's banking IT services, including the development and maintenance of 150 mission-critical applications.
"Aktia is committed to long-term product and service development as we execute our strategy in becoming the leading wealth manager bank and compete against other Finnish and Nordic banks, along with new players in the banking industry, and seek to better serve our customers," said Sari Leppänen, the bank's Chief Information Officer. "CGI will help us to streamline our IT operations, deliver innovative banking services, and ensure the scalability of those services in response to new business demands. Our partnership with CGI also will provide the critical IT talent we need, as well as strengthen our regulatory compliance and risk management."
"We are grateful for Aktia's trust in our capabilities to help drive its performance and growth through strategic IT managed services," said Leena-Mari Lähteenmaa, President of CGI's Finland, Poland and Baltics operations. "Our teams provide the banking and IT expertise required to modernize business models and operations through digitization, enabling clients like Aktia to excel not only in today's competitive business environment but also in the future. We also offer local support, backed by a global network of experts, to ensure high responsiveness, around-the-clock support, and ongoing scalability as business objectives and requirements change."
Over 50 Aktia banking services experts will join CGI's financial services business unit upon deal completion.
The partnership is expected to begin as a joint venture before the start of 2023.
HKW sells Certified Tracking Solutions to Arizona-based GPS Insight
HKW, a private equity firm focused on growth-oriented companies, has sold Certified Tracking Solutions to GPS Insight, an Arizona-based software company.
Alberta-based Certified Tracking Solutions provides cloud-based software to support GPS tracking solutions, fleet tracking and management, and workflow optimization.
Earlier this year, Certified Tracking Solutions became the first company to obtain Canadian Electronic Logging Device (ELD) certification by the acclaimed CSA Group.
Taft Stettinius & Hollister LLP served as legal counsel and DC Advisory as the financial advisor to HKW in connection with the transaction.
"HKW was the right partner at the right time, being instrumental as a resource for building our structure for the next growth phase. They were also tacticians in providing the perfect balance of oversight and guidance as we scaled the team," said Ben Jensen, CEO and co-founder of Certified Tracking Solutions. "HKW has exemplified what a true partner is at every stage of our journey, always going above and beyond."
"HKW is thankful for the opportunity to partner with the Certified Tracking Solutions team," said Kent Robinson, former Chairman of the Board of Certified Tracking Solutions and Partner at HKW. "Ben Jensen has been a great leader in a business that competes in an extremely challenging industry. Despite intense competition from fast-scaling competitors, Ben found ways to leverage the HKW relationship effectively to add talent to the executive team, build geographic scale, and transition Certified Tracking Solutions to a true SaaS-based metric-driven company. We wish the team all the best for their next level of growth."