CPP Investments joining $188 million funding for US clean energy firm also in deals roundup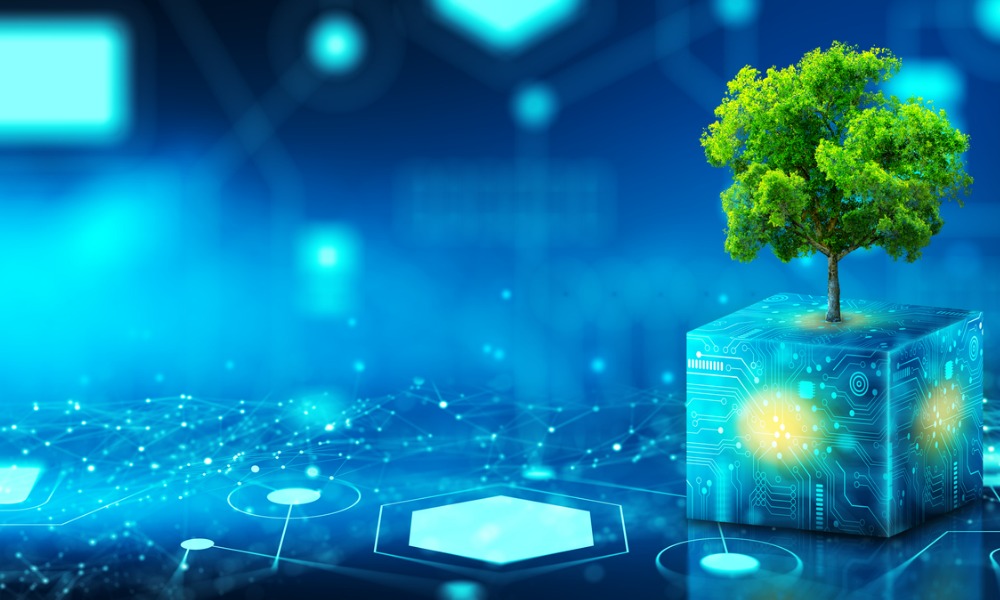 Kirkland & Ellis advising Ontario-based software provider Cority in its acquisition of a France-based sustainability-focused technology platform and consultancy heads up this week's crossborder deals. Also in this deals roundup is CPP Investments joining the $188 million (US$140 million) funding round extension for a US-based clean power generation provider.
Cority acquires France-based Reporting 21
Cority, an Ontario-based Environmental, Health, and Safety (EHS) software provider, announced the acquisition of Reporting 21, a France-based sustainability-focused technology platform and consultancy backed by European private investment firm CAPZA.
Kirkland & Ellis LLP is serving as legal counsel and Harris Williams as financial advisor to Cority.
McDermott Will & Emery, Frieh Associés, and Keels Avocats are serving as legal counsel, Clipperton and Natixis Partners as financial advisors, and Alvarez and Marsal as financial vendor auditors to Reporting 21.
Reporting 21 offers ESG performance solution and expert advisory services to clients in over 120 countries, including BlackRock, L'Oreal, Eurazeo, and UBS.
"The acquisition of Reporting 21 furthers our commitment to empowering organizations to operate responsibly and make better decisions," said Cority CEO Mark Wallace. "The addition of both the Reporting 21 technology as well as its team of experienced advisors will enable us to serve a broader spectrum of customers and provide the right sustainability and ESG solution for every organization."
"As part of Cority, we will be even better positioned to fulfill our mission to help organizations not only manage their ESG data, but also report and take action," said Reporting 21 co-founder and CEO Yannick Grandjean. "I'm excited for our customers and employees and thank them for their support over the last eight years. This move will drive even greater value for clients by leveraging Cority's established structure, success, and expertise."
CPP Investments among Mainspring Energy investors in $188 million funding
Mainspring Energy Inc., a US-based clean power generation provider, has raised $188 million (US$140 million) in an extension to its Series E round, which brings Mainspring's total funding to $390 million (US$140 milllion).
Global growth equity investor Lightrock led the Series E, joined by Canada Pension Plan Investment Board (CPP Investments), Shell Ventures, Hanwha Power Systems, and other new private investors, along with existing investors Khosla Ventures, Bill Gates, Fine Structure Ventures (the private equity firm affiliated with parent company Fidelity Investments), Princeville Capital, and others.
Mainspring CEO and Founder Shannon Miller said, "The world-class group of investors in our Series E represents some of the top clean energy and climate investors in the world. They are deeply committed to meeting our mutual goal of clean, reliable, affordable power for all."
Mainspring announced in a press release that the funding will be used for operations expansion and scale manufacturing of clean energy generators for commercial, industrial, and grid-side customers.
Monos raises $40 million in Series B investment
Monos, a British Columbia-based travel and sustainability-first lifestyle brand, raised $40 million (US$30 million) in a Series B funding led by venn growth partners and participated by Strand Equity and Michele Romanow.
Oversubscribed with nearly $54 million (US$40 million) in investor demand, the funding round is at the heels of Monos achieving four times growth in 2021 and a forecast of another four times growth in 2022.
"Despite launching just before the travel industry was hit with unprecedented uncertainty, Monos thrived as aspiring travellers connected with our brand online," said Monos CEO and Co-founder Victor Tam. "Quality and sustainability are at the heart of everything we do. It's what sets Monos apart and our growth over the past three years has positioned us well to capitalize on the explosion in travel now seen globally. Given our product differentiator and ability to reach our customers, we expect that Monos will continue to grow with the ability to be opportunistic about when we take on capital and from who."
"We believe Monos to be among Canada's highest growth consumer companies, which is a credit to the company's business strategy and leadership team," said venn growth partners Founder and Managing Partner and Monos Director Cameron Pollard. "Despite varying global travel restrictions, turbulent global supply chains, and changes to iOS privacy settings that have challenged many online brands, Monos has experienced remarkable growth and profitability thanks to an exceptional product portfolio and best-in-class marketing expertise, led by CEO Victor Tam."
Monos is also welcoming former Samsonite, Louis Vuitton, and Pandora CEO Marcello Bottoli to its Board of Directors.
Bottoli said, "I am thrilled to be joining the Board of Directors at Monos to work closely with the Company through its next phase of growth. Relative to other competing brands, Monos is a uniquely distinctive fashion lifestyle brand with significant upside potential in North America and international markets."