Initiative to address impacts of 'adverse childhood experiences'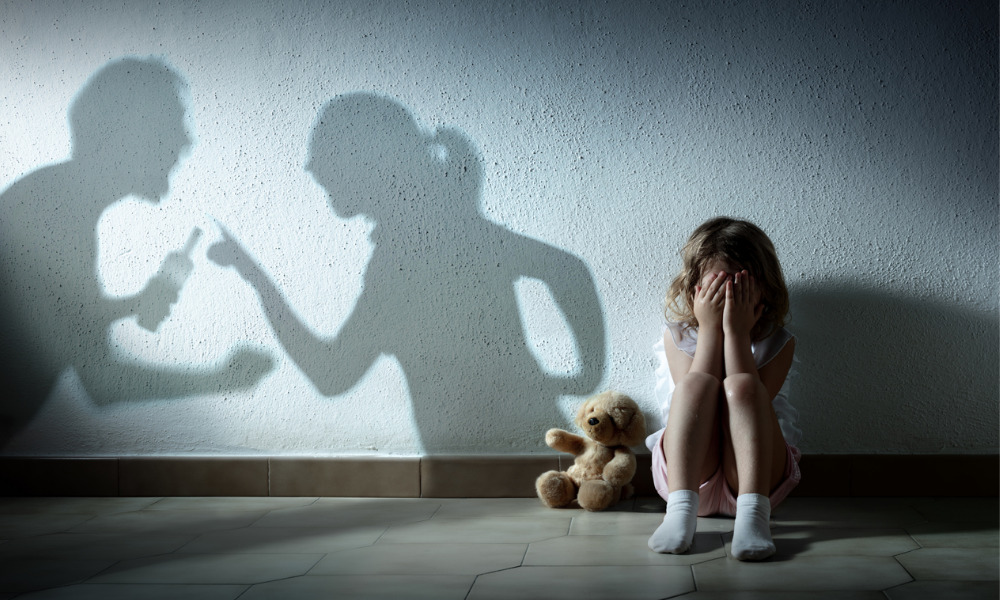 Access to Justice BC (A2JBC) has launched an initiative to redesign the family justice system by addressing the impacts of traumatic experiences of children whose families are going through parental separation and divorce.
The "Transform the Family Justice System Collaborative" is a multi-sectoral initiative to redesign the family justice system by focusing on achieving family well-being. The initiative seeks to collaboratively address the public health crisis of the "immediate, long-term, and intergenerational impacts" of adverse childhood experiences (ACEs) through a practical set of strategies.
ACEs refer to children's traumatic experiences that can have lasting impacts on their mental health, physical health, and general well-being. These traumatic experiences include parental separation, witnessing intimate partner violence, abuse, and neglect, having a family member with mental illness or substance abuse issues, and family member incarceration.
"All these ACEs feature in the family justice system, and in many situations, the traditional adversarial court process escalates conflict and exacerbates the impacts of ACEs," A2JBC said.
In particular, the initiative intends to introduce justice policy and programs to reduce stress brought about by these experiences, encourage non-adversarial processes in the family justice system, and link families to the support they need to achieve family well-being.
The initiative also intends to improve family well-being through innovative approaches that could identify evolving family needs and make appropriate referrals, reduce harm, enhance child and youth resilience, and coordinate accessible cross-sector supports for families.
The A2JBC confirmed that Doctors of BC and the Law Society of BC have begun taking part in the initiative and exploring opportunities for "intersectoral allyship" between doctors and lawyers across BC to raise awareness about ACEs.
"It's not an easy thing to change how the justice system operates, and I am greatly encouraged by the strong support across the board for the initiative's efforts to transform family justice," BC's Attorney General David Eby said. "We have to focus on overall family well-being, and that's why it's great to see health system leaders standing with us."