Vehicles that were husband's 'toys' still family property: BC Court of Appeal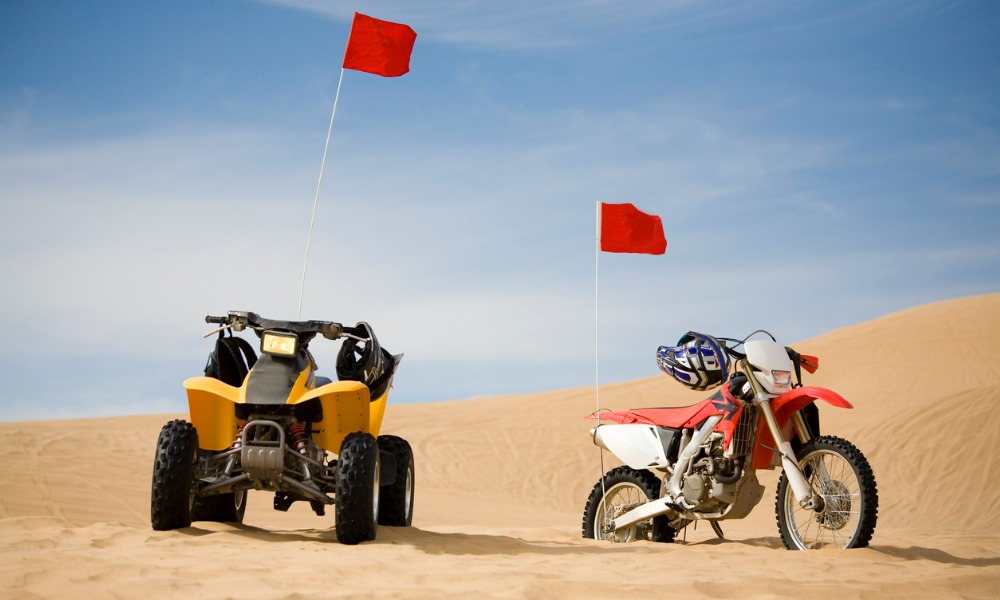 The British Columbia Court of Appeal has ruled that not showing any real enthusiasm in personal property is not a valid ground for uneven apportionment of property.
In a November 2022 case, Richard and Sarah Fawbert were divorced. Prior to trial, the parties agreed on the division of most of their assets and child support paid by Sarah to Richard for their youngest son as well as their respective credit card debts.
The issue at trial was on how the remaining debts were to be divided and spousal support. The "remaining debts" were not insubstantial, since they corresponded to the purchase of several motor vehicles including a travel trailer, dirt bike, ATV, snowmobile, and a sea doo.
Sarah conceded that these were purchased and used for "family purposes." However, the judge found that only the travel trailer was used for vacations by the family and the other vehicles were "toys" primarily used and enjoyed by Richard.
As for spousal support, Sarah alleged that she was "economically disadvantaged" due to the breakdown of the marriage. The judge concluded that the wife was entitled to spousal support.
On appeal, Richard argued that the trial judge failed to correctly apply the spousal support factors in the Divorce Act, RSC 1985, c 3 and the property division factors under Family Law Act, RSO 1990, c F.3 (FLA).
The appellate court agreed.
No 'real enthusiasm' for properties not ground for uneven debt apportionment
In Fawbert v. Fawbert, 2022 BCCA 370, the appellate court ruled the judge failed to make an express finding as to whether the concerned vehicles were family property, perhaps due to the largely collaborative trial. However, the appellate court found that they were family property for the purposes of the FLA.
The judge did not refer to the factors enumerated under s. 95(2) of the FLA concerning unequal division of family property or debt relating to family property, said the court. Instead, he relied on Sarah's assertion that she never had "any real enthusiasm" about the "toys."
The appellate court ordered Sarah to pay half of the total amount of the vehicles.
As for spousal support, the trial judge correctly found an award based on non-contemporary principles or "means and needs," said the court. However, since the judge ordered lower spousal support due to his earlier debt allocation, an increase of the spousal support was justified, said the court in increasing the amount of spousal support payable.