Compassionate travel covers attendance at family member's funeral, final moments of life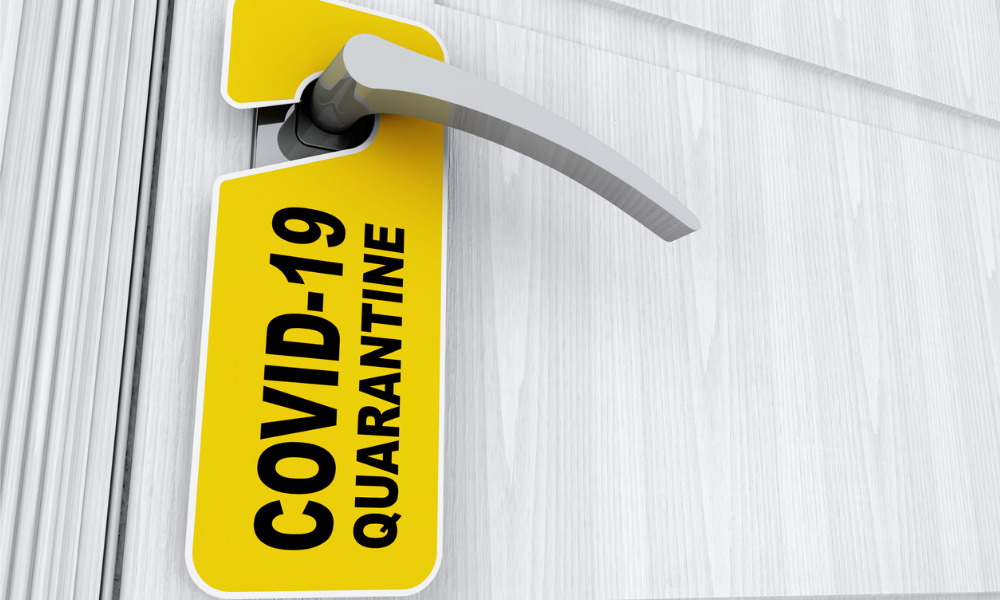 The Canadian Constitution Foundation has supported the federal government's introduction on May 27 of an exemption from the mandatory three-night hotel stopover for Canadian residents who are flying home after travelling abroad for compassionate reasons.
A Canadian citizen, a temporary or permanent resident, a protected person or an individual registered under the Indian Act is eligible for exemption if they have travelled to a foreign country for one of the following reasons: to be present during a family member's final moments of life; to support a family member deemed critically ill by a licensed healthcare professional; or to extend care to a family member deemed to require support for a medical reason by a licensed healthcare professional or to attend a family member's funeral or end-of-life ceremony. The family member in such cases can be a part of the person's immediate or extended family.
The person requesting the exemption should file an online application and should complete a solemn declaration form signed by a Canadian who can be the commissioner for oaths, a Canadian consular officer, a justice of the peace, a lawyer or a notary public, according to a federal government notice.
"The amendment to the policy to exempt compassionate travel is an obvious response to the legal challenge brought by the CCF, and we and our applicants are thrilled with this victory," said Christine Van Geyn, the Canadian Constitution Foundation's litigation director, in a news release.
The foundation had initiated a constitutional challenge of the quarantine hotel policy alongside individual applicants who claimed to have urgent compassionate travel needs, including for the purposes of attending the funeral of a family member in another country, visiting a family member at the end of their life and assisting a family member who would undergo surgery. The challenge alleged that the government's policy impaired the constitutionally protected right to enter one's own country and failed to provide exemptions for compassionate travellers.
A federal expert advisory report had recommended fully abolishing the quarantine hotel policy, the foundation noted.
Regardless of the announced exemption, the foundation will still participate in the hearing on the merits of the case on June 28 because the damage to affected travellers and their rights should still be redressed by the government, and because the public deserves a decision on the policy's legality, said Van Geyn.
She thanked the individual applicants in the release, saying, "This victory will do so much to help the many Canadians who still need to travel for compassionate reasons, and would not have been possible without the contributions of these brave applicants."
The foundation urged individuals who have already travelled for compassionate reasons and who were not exempted from the quarantine hotel policy to reach out to Jonathan Roth of Roth Advocacy Professional Corporation and a lawyer for the foundation, to learn more about their legal rights.