Groups call on Canada not to keep immigration detainees in solitary confinement or in jail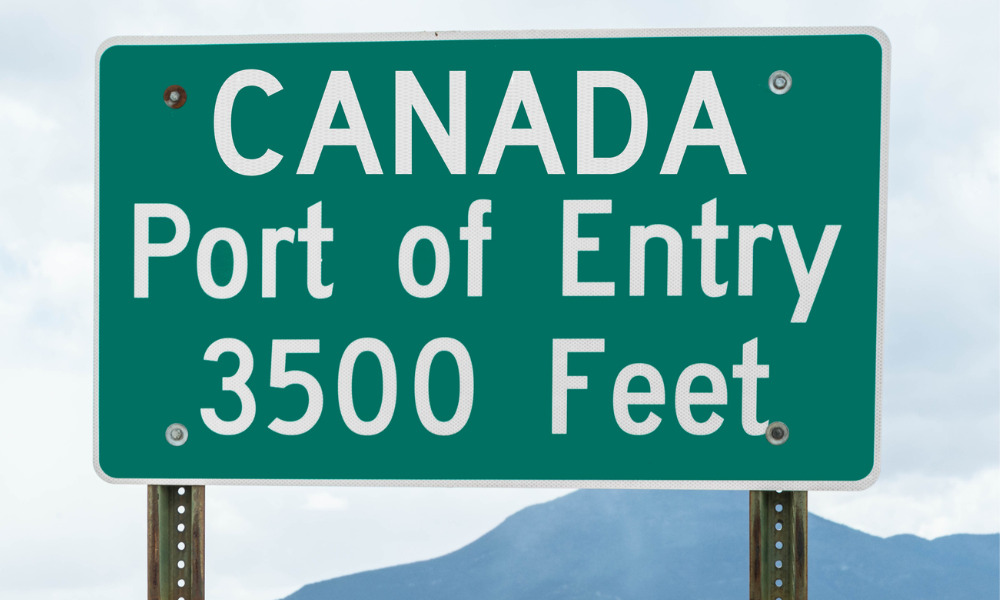 Amnesty International and Human Rights Watch have urged Canadian authorities to stop the inhumane treatment of individuals, including those with physical or psychosocial disabilities, in the immigration and refugee protection system through the gradual abolition of immigration detention.
Immigration detainees should not be dealt with punitively or held in solitary confinement or in criminal law enforcement facilities such as jails and jail-like facilities, the groups said in a news release.
The groups released a 100-page joint report titled "'I Didn't Feel Like a Human in There': Immigration Detention in Canada and Its Impact on Mental Health" to mark World Refugee Day on June 20, which recommended that the federal government:
arrange a national independent review of the immigration detention system
create an independent body responsible for overseeing and investigating Canada Border Services Agency
sign and ratify the Optional Protocol to the Convention against Torture and Other Cruel, Inhuman or Degrading Treatment or Punishment to ensure the international inspection of all detention sites
withdraw the country's declaration and reservation to Article 12 of the Convention on the Rights of Persons with Disabilities
address systemic racism and discrimination against persons with disabilities, especially those with actual or perceived mental health conditions
The report found that Canadian authorities, between April 2019 and March 2020, detained 8,825 people from the ages of 15 to 83, including 1,932 people in provincial jails, and "housed" another 136 children in detention to refrain from separating them from their detained parents, including 73 children under age six. Since 2016, Canada has held more than 300 immigration detainees for over a year, the report also revealed.
The report additionally said that numerous immigration detainees have experienced restrictive confinement conditions, such as in maximum-security provincial jails or in solitary confinement, and have been handcuffed, shackled, searched, restricted to tight spaces and subjected to strict routines and constant surveillance despite the lack of criminal charges or convictions.
The groups reported that immigration detainees from communities of color, especially those who are Black, seem to be detained for longer periods, often in provincial jails. In 2019, most immigration detainees held for over 90 days came from countries in Africa, the groups said.
"Canada's abusive immigration detention system is in stark contrast to the rich diversity and the values of equality and justice that Canada is known for globally," said Ketty Nivyabandi, secretary general of Amnesty International Canada, in the news release.
The report further said that immigration detainees with psychosocial disabilities are more likely to be held in provincial jails and may not be permitted to make independent decisions about their own legal matters, with their legal representatives instead deciding on their behalf. Such detainees often encounter major barriers to release and, upon their release, deal with more stringent release conditions, the report found.
Immigration detainees may develop suicidal thoughts as they lose hope and may, even years following their release, still experience the effects of psychosocial disabilities developed during their detainment, the report added.
"To put it simply, immigration authorities discriminate against people with disabilities by making the conditions of their detention harsher and the terms of their release more onerous than for many other detainees," said Samer Muscati, associate disability rights director at Human Rights Watch.
Muscati urged the federal government to offer those with psychosocial disabilities legal, psychosocial and other support services instead of subjecting them to punitive conditions.
The report draws from the groups' findings from 90 interviews with former immigration detainees and their relatives, mental health stakeholders, academics, lawyers, civil society representatives and government officials; pertinent reports; documents from the United Nations; and unpublished government documents acquired via 112 access-to-information requests.
Muscati noted that Canada has released immigration detainees at unprecedented rates since the COVID-19 outbreak and now has the chance to fix its immigration and refugee protection system so that it respects mental health and human rights, rather than reverting back to its old ways as the pandemic comes under control.