Manufacturers can counteract trend in several ways, including registering trademarks with customs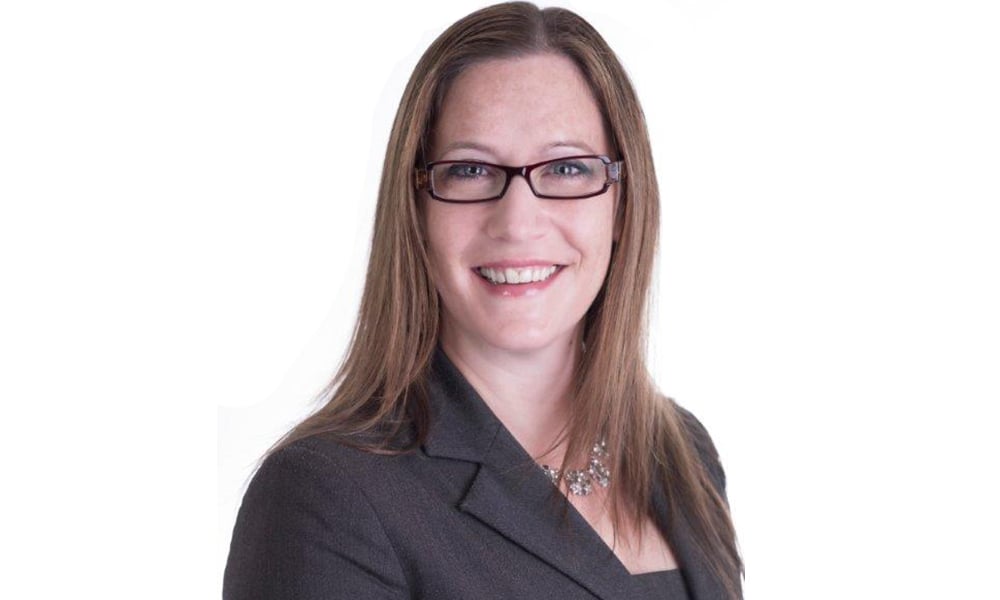 One of the many problems resulting from the COVID-19 pandemic has been the proliferation of counterfeit products and the counterfeit websites advertising them. From personal protective equipment and cleaning products to health and safety products, fraudsters are seeking to take advantage of the situation created by the novel coronavirus.
Counterfeit websites, in conjunction with infringing domain names, have proliferated, and counterfeit goods are coming across the border.
Lawyers can help their clients avoid getting trapped by fraud as they attempt to secure these types of goods, as well as to protect their own brand from fraudulent websites and counterfeiting.
"One of the things we've seen an uptick in is fake websites," says Karen MacDonald, an intellectual property partner at Norton Rose Fulbright Canada LLP in Vancouver whose practice includes anti-counterfeiting enforcement work. Fraudsters may appear to sell cleaning products, for instance, "where they're pretending to look like the brand." These sites may incorporate a brand name, but when customers order the product nothing arrives.
In March 3M saw its masks being counterfeited and price gougers selling them. Toronto police have intercepted fake COVID-19 testing kits at the borders, says MacDonald, and counterfeit medications such as chloroquine and hydroxychloroquine that some believe to protect against COVID-19, being marketed; lanyards were also offered for sale to protect from the virus, but turned out to contain dangerous pesticides.
Counterfeiters and fraudsters drive traffic to their sites using Facebook advertising, for example, says MacDonald, which tricks consumers into assuming that the sites are legitimate. Potential purchasers must evaluate a website's legitimacy in the usual ways — looking at the domain name, for spelling and grammatical errors — but should also compare the products being sold against the legitimate product website. Does the legitimate manufacturer actually make such a product, and if so, what do they sell it for?
"Quite often there'll be differences in the size and design of the product," says MacDonald. And price is often a tip-off; "if the price is really low that's a huge red flag." But price gouging is also taking place, and product isn't necessarily legitimate just because it costs more.
Companies can best protect their own brands by being proactive, she says, including registering a trademark where the company is doing business. "Customs will only act on registered trademark rights," and often third-party sellers such as Amazon and eBay will act only on those rights as well.
"Everything that has brand value will be counterfeited at some point or another," including toothpaste, shampoo, clothes, medicines and food products. "People need to monitor for what's going on," MacDonald says, and if a company doesn't have dedicated internal resources to do that, third-party services can be effective.
"I always recommend that people register their trademarks with customs," she says, "it's free to file what's known as a request for assistance in Canada, and at minimal cost in the U.S." Companies can also register in the European community and elsewhere, "and that is the easiest way to stop goods from entering into the country in the first place."
Although Canada doesn't devote "a lot of resources" to stopping counterfeit goods from crossing its borders — "we have handfuls of detentions every year compared to tens of thousands in other countries" — it is still important to register trademarks; this also goes for third-party platforms such as Amazon and eBay, where registration will allow manufacturers to report infringement and the counterfeit sale of goods.
MacDonald also recommends that clients set up tips on their websites for how customers can avoid being defrauded, as well as putting a hotline, or tip line, in place for consumers to report fraud.
Once a fraudulent sale has been detected, the first step is collecting evidence by making test purchases and getting payment and merchant information; pay sites such as PayPal can shut down payment collections, and Google Analytics will help track down websites that are engaging in similar activities, says MacDonald. Internet service providers and registrars can take down fraudulent sites.
"So, it's a good tool, to use third parties involved in offering a sale to shut down activities," she says. "Sometimes you will have to go to court … but to the extent that things can be shut down before that, that's … more cost-effective.
"People take advantage of the bad times, and unfortunately that seems to be what we're seeing here," she adds; "fraudsters are coming out of the woodwork and, and they are trying to take advantage of people's desperation. People just need to make sure they're extra-vigilant."