In-house counsel adopt defensive strategies to protect IP portfolios in different jurisdictions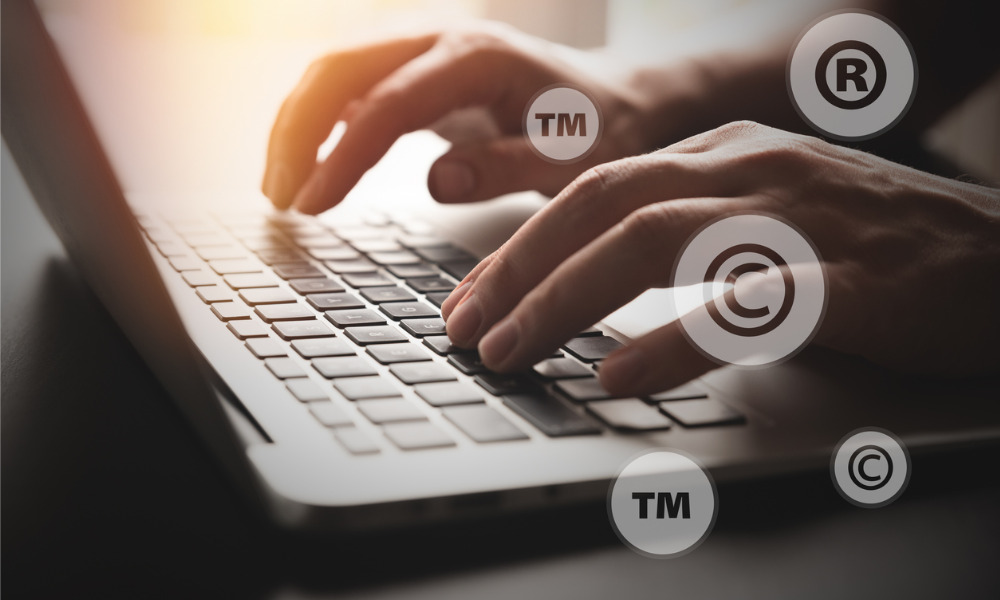 IN THE era of ongoing business uncertainty and fierce competition, in-house counsel from various industry sectors are adopting defensive strategies to protect their intellectual property portfolios and mitigate the risk of infringement or unlawful use of a product or brand.
"I've seen a lot of disputes between organizations that are collaborating on projects, so they then have to deal with the fallout when their agreements don't anticipate issues that arise," says Patrick Roszell, partner at Smart & Biggar LLP. Disputes over matters such as ownership of IP rights or over the scope of licenses to use music are not uncommon in Roszell's experience.
"Knowledge is power, so I think the best IP position can be carved out from knowing where your industry is and where your industry is going," says Roszell. "Keep an eye on assets that your competitors have, so you can develop defensive strategies to mitigate your risks associated with IP rights." Knowing where the business is going from a strategic and a technical perspective will allow in-house counsel to harvest all potential IP opportunities to provide commercial leverage, Roszell says. He advises proactively identifying developments and options to use assets as leverage if a dispute arises.
Toronto-based global adventure travel company, G Adventures, has an extensive range of intellectual property surrounding the brand. This IP includes trademarks related to logos, video content, images and slogans, and content in brochures and online.
"Issues that we see most often are people imitating our style or using our brand or our intellectual property in a way that doesn't align with our brand standards," says Melissa Reiter, director, legal and privacy officer at G Adventures. "We're quite fastidious around ensuring that our brand is used in a way that upholds the values that our organization seeks to espouse in the travel community."
Reiter says that maintaining a detailed spreadsheet of existing trademarks and the different jurisdictions where they are registered is the best strategy for defence. She also monitors applications for new IP. G Adventures stores digital assets and content creation in an asset library, so Reiter also works closely with the marketing department to manage this library and monitor external partners and service providers that use it. Legal is involved in discussions with the IP creators — such as the marketing or software teams — to ensure the company takes the proper steps to protect it.
As a global company, G Adventures faces differing rules and legislation in multiple jurisdictions, so the legal team has to be prepared for issues to crop up that are unique to a particular jurisdiction.
"Finding the right external counsel in each jurisdiction is the best way of staying up to date because as much as we try and be involved personally, it's great to have contacts who are really in-depth experts and leaders in their fields in those particular regions," says Reiter.
In the event of an intellectual property infringement case — whether in the form of a misuse of the brand from someone with whom they have a working relationship or an infringement by a third party — the team at G Adventures takes aggressive action, usually starting with a cease-and-desist letter. The travel company often sees imitators in the form of local tour operators taking images from its website.
"We're quite swift when it comes to being stewards of our IP," says Reiter. "Part of investing in branding is really making sure that you're standing up for that strategy and protecting your IP from third parties."
In a recent webinar hosted by Smart & Biggar LLP and the Association of Corporate Counsel's Ontario chapter, Cameron Weir, senior counsel at Reckitt Benckiser (Canada), discussed some of the challenges that arose during the pandemic for trademark protection and counterfeiting. As the manufacturer of Lysol cleaning products which surged in popularity amid the pandemic, Reckitt faced many counterfeiting issues and the emergence of fake websites alleging to sell the product.
"A number of organizations, including us, have seen large amounts of infringement and counterfeiting-related matters in this space," said Weir during the webinar. "Filing trademarks and copyrights for commonly imitated parts or labels in countries with high-risk markets helps to effectively police brands and limit or block counterfeits."
At Bolton, Ont.-based Husky Injection Molding Systems, maintaining a very proactive IP due diligence helps to ensure that products are free of third-party IP rights.
"We are a leader in our marketplace, and we have a lot of admirers that let us do the hard work and try their very best to ride our coat-tails," says Geoffrey Gow, IP manager at Husky Injection Molding, a manufacturer of injection moulding equipment for the plastics industry. Gow keeps track of the movements of competitors as a defensive strategy to mitigate any threat. He also does defensive publication of new products to avoid IP lawsuits down the road.
In an infringement situation, Roszell advises in-house counsel to work with law firm partners to assess the strength of the IP that is being asserted against them and assess the credibility of those rights.
"If you can raise questions over the validity of the asserted IP, that can be a very powerful tool to resolving a dispute in a way that's advantageous," says Roszell.