Former Federal Court judge, law professor, law firm partner judged the 2021 entries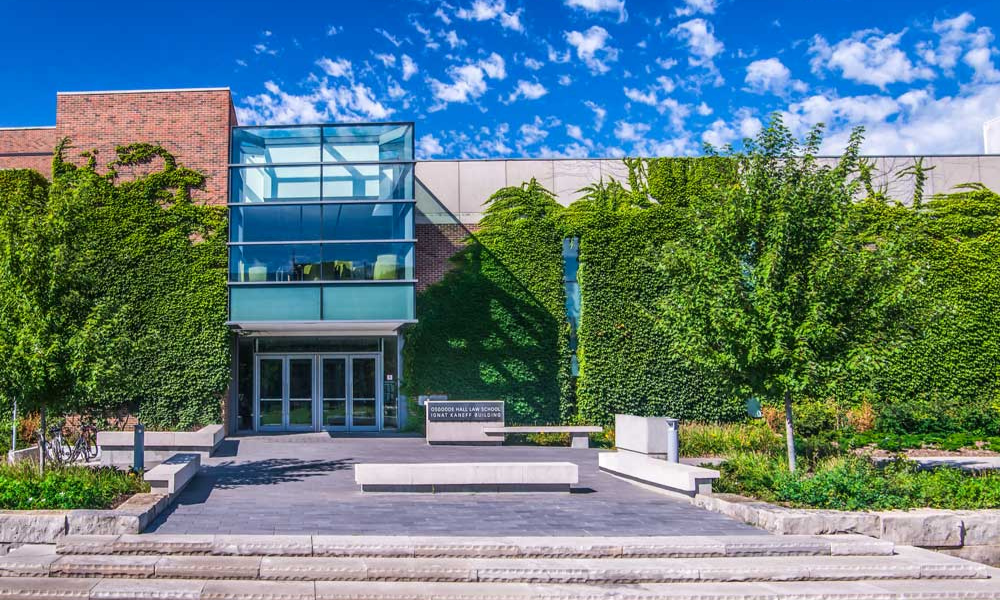 IP Osgoode and the Intellectual Property Institute of Canada have announced the winners of Canada's IP Writing Challenge 2021, which aims to enhance public policy research and discussion on intellectual property.
Leandra Keren of Queen's University won in the law student author category for "Children's Right to Parental Privacy." The category recognizes the work of LLB, JD, BCL and LLL students.
Lindsay Paquette of Osgoode Professional Development, who authored "Bill C-15 and the United Nations Declaration on the Rights of Indigenous Peoples: A Proposal for Intellectual Property Law Reform in Canada for the Protection, Preservation and Prosperity of Indigenous Traditional Knowledge and Cultural Expression,″ won in the graduate student category, which covers entrants taking their LLM, SJD or PhD.
The judges did not choose a winner for the professional category, which allows entries from legal and business professionals, including patent agents and trademark agents, who have been practising for seven years at most.
The prizes comprise $1,000 each, publication on the IPilogue, an IP Osgoode blog, and consideration for publication in the Canadian Intellectual Property Review and/or in the Intellectual Property Journal.
The Challenge's judges were Roger Hughes, a former judge of the Federal Court of Canada; Ikechi Mgbeoji, a professor at Osgoode Hall Law School; and Daniel Bereskin, a Toronto-based partner at Bereskin & Parr LLP. IP Osgoode and the Institute are looking forward to hosting the 2022 writing challenge, the announcement said.
The Challenge rules provide that entrants in the first and second author categories should develop a thesis important to an emerging area of intellectual property law from a Canadian, comparative or international perspective. A range of perspectives and policy approaches are encouraged for the challenge.
Entrants in these categories may tackle subjects from intellectual property law's broad categories, such as patents, trademarks, industrial design and copyright. Areas of research include the following:
Digital media and freelance writing;
Social networks, intellectual property and privacy;
Geographical indicators and international law;
IP reform;
Commercialization of IP;
Patenting drugs and the pharmaceutical industry;
Crime, counterfeiting and piracy;
Network neutrality;
The battle in branding for the Web;
Patentability of business methods;
Traditional knowledge;
IP and developing countries;
Copyright fair dealing and fair use.
Entrants in the third category, on the other hand, should critique a decision by a court or tribunal in an intellectual property law case issued after Jan. 1.
IP Osgoode at Osgoode Hall Law School examines legal governance issues at the intersection of intellectual property and technology.