Govt should ensure money is spent on commercially viable IP, says Bereskin & Parr's Noel Courage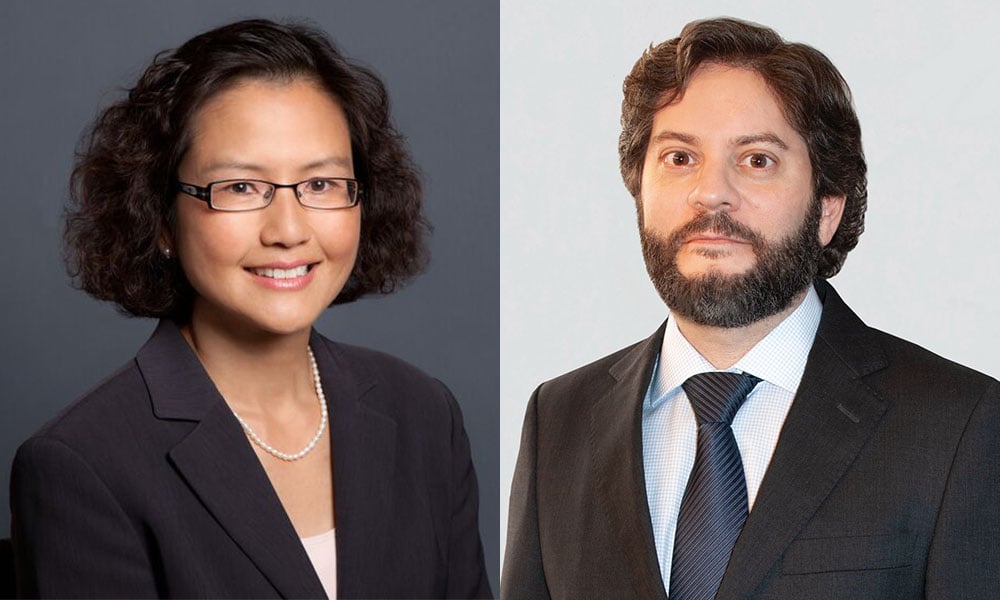 The Intellectual Property Institute of Canada is calling on the Government of Canada to introduce a patent incentive program and a stimulus to help small and medium-sized businesses protect their trademarks, arguing the funds will spur innovation and economic growth.
The IPIC recently released a submission for pre-budget consultations in advance of the upcoming federal budget, with three recommendations for IP policy.
The IPIC recommends Canada follow Quebec's lead, implementing a patent incentive program akin to that province's Passeport Innovation. The initiative would pay for the initial due diligence and establishment of an IP strategy, as well as the drafting and filing of an invention's first patent application, at a minimum.
The IPIC wants the federal government to assist small and medium-sized businesses by funding a brand protection strategy by paying costs associated with clearance searches and trademark applications.
To ensure that innovations produced through public investment are protected and commercialized by Canadian companies, the IPIC is also recommending that legislation or policy is devised to mandate that all federal government subsidies and research grants allocate a small portion of funds for IP strategic advice and professional services.
"Formal intellectual property protection – whether that be by way of patent registration or trademark registration or other types of IP registration – is a key driver of innovation. And innovation, in turn, drives economic growth," says Stephanie Chong, partner at Hoffer Adler LLP and president of the IPIC.
"It's really to come up with measures that will incentivize businesses that are just starting," she says. "And help them to acquire formal IP protection and to leverage that protection."
Noel Courage, partner in Bereskin & Parr LLP's life sciences group, says he supports government funding of IP strategy and protection, but adds that the money should be directed at patents which are commercially viable.
"You do have to really be careful that the money you're spending is smart money, because there are a lot of patents out there that don't make money. In fact, most patents don't make money."
He says he would be interested in what sort of scrutiny and safeguards would be attached to the funding, such as pre-reviews and due diligence, to maximize the odds of success. Having clear benchmarks for outcomes would also be necessary.
"It's easy to say, 'file more patents,' but it's not easy to file more patents that are actually going to make money," says Courage. "And there are broad correlations between filing patents and innovation and economic improvement. But you still want to be deploying your money, your taxpayer-dollars, in a smart way, if you're going to be paying for patents because there are a lot of patents that don't end up going anywhere. You just have to be careful with your due diligence."
Quebec launched its patent incentive program – also known as a first patent program – back in 2015. The program subsidizes 50 per cent of expenses up to $25,000 for a first patent filing, says Chong. After three years, the program was incorporated into the Passeport Innovation program, which offers up to $500,000. British Columbia is following suit with its own first patent program, said the announcement from the IPIC.
Due to the economic downturn caused by COVID, the IPIC is recommending that the federal program should cover 100 per cent of incurred expenses, at least until the end of 2021.
For the brand protection strategy, IPIC wants the federal government to fund small and medium-sized businesses in their search to determine whether a trademark is available without infringing on one owned by someone else. This would entail paying the fees of an IP professional who reviews the search results and advises on possible filing strategies. Then the government would pay for a trademark application, from drafting and filing to registration, up to $15,000.
"These are concrete recommendations that will serve as a kind of a carrot, if you will, for companies to go out there and take advantage of this funding if it does become available," says Chong.
"In the past, the government has been very focused on IP awareness and IP education – which is great. It's absolutely critical for businesses to be aware of IP. And it's also important for them to be educated on the value of IP. Awareness and education though won't be enough. And the next step would be for the government to provide financial incentives so that businesses will actually be motivated to go out there take out funding and seek formal IP protection at an early age."