Forty-nine per cent of millennials said that they would resign if they discovered pay inequity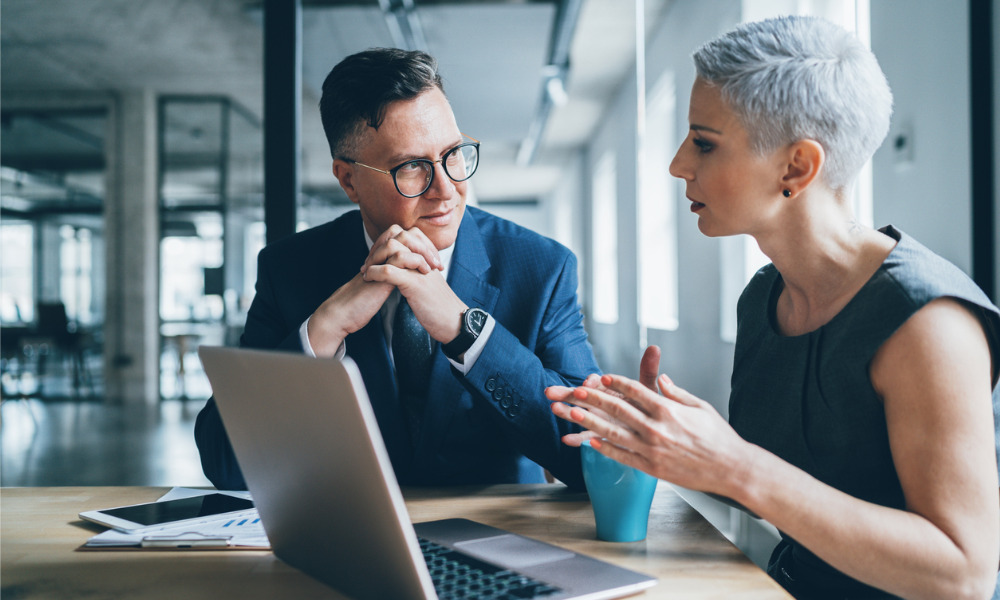 In 2019, the gender pay gap persisted in Canada, with men receiving an average salary of around a quarter more than female counterparts, as well as additional compensation that is over double.
According to a survey conducted by Leger Research, which was commissioned by ADP Canada Co., women reported an average pre-tax salary of $51,352, compared with men's $67,704, and average additional compensation in the form of bonuses and profit sharing of $3,250, compared with men's $7,646.
Despite this gap, 79 per cent of men surveyed stated that they believed that their organization paid women and men equally, with 67 per cent of women stating the same, while 53 per cent of men stated that they believed that the country would achieve pay equality during their careers, with 40 per cent of women stating the same.
"A substantial compensation gap persists between men and women in Canada – a gap that doesn't entail salary alone," said Natalka Haras, legal counsel at ADP Canada, in a news release by ADP Canada.
The study also delved into the difference in terms of who held leadership positions, with 19 per cent of women surveyed holding a management or executive position, compared with 28 per cent of men. The healthcare sector was significantly more populated with women, while the technology/IT and manufacturing industries were more populated with men.
The news release states that despite a new parental sharing benefit as of March 2019, only 16 per cent of men reported taking a parental leave, compared with 42 per cent for women. Thirty-one per cent of all respondents who availed of a parental leave stated that they believed that doing so had limited their career growth.
Given that the Pay Equity Act is anticipated to take effect in 2020, any current inequalities and inequities in terms of compensation may soon be addressed. "The act affects federally regulated companies and takes measures to secure equal pay for work of equal value," said the news release. "Meanwhile, pay equality, which is equal pay for equal work at the same organization, offers protection to every Canadian employee under each jurisdiction's legislation."
Forty-nine per cent of millennials surveyed said that they would leave the workplace if they discovered inequity in terms of compensation, which the news release said could be an indication that "the workforce of tomorrow strongly supports equal compensation in their workplace."
"For organizations to succeed in attracting and retaining the very best of workers, they will need to be transparent and take the proactive steps required to achieve pay equity and equality," Haras said.