Projects include upgrade to high-efficiency boilers, repair of heating, ventilation air systems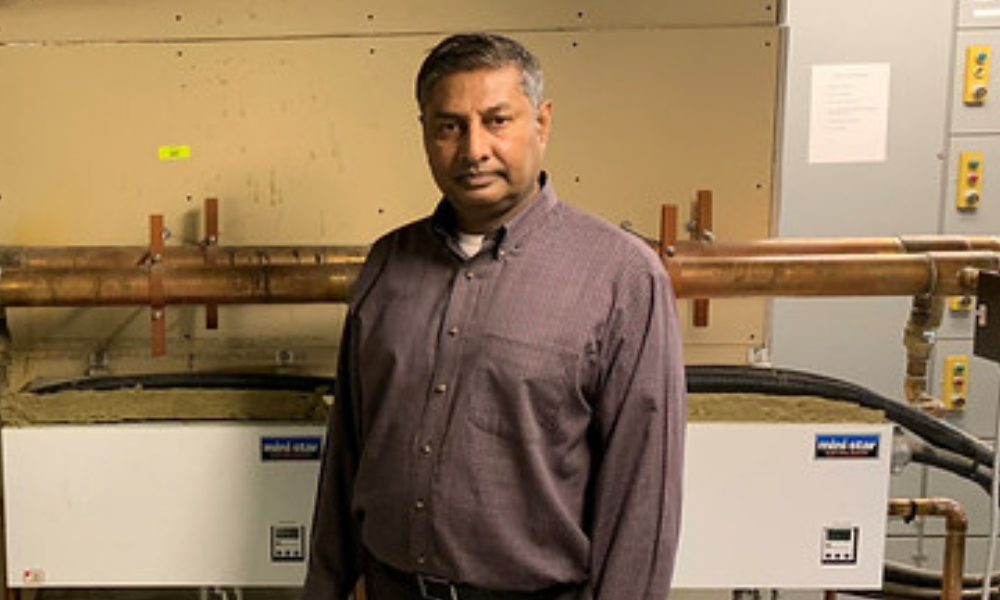 As part of its recovery plan, Alberta is investing $36 million to infrastructure projects at five justice-related facilities, including the Calgary courthouse, the historic Court of Appeal building, and correctional and remand centre facilities.
"These projects will ensure that the facilities that deliver justice to Albertans day in and day out will be in optimal condition – all while creating jobs and boosting our economy," said Kaycee Madu, Alberta's justice minister and solicitor general, in the news release.
The funding consists of the following:
For the Court of Appeal building, $2.5 million to upgrade to new high-efficiency boilers
For the Calgary Courts Centre, $3.67 million to repair the heating, ventilation and air conditioning system and $180,000 to replace the optical turnstiles
For the Calgary Correctional Centre, $6.3 million to replace the boilers, $4.9 million to replace the exterior cellblock window assembly, $1.2 million to upgrade the fire alarm and $175,000 to install a cellblock smoke evacuation system
For the Calgary Remand Centre, $1.3 million to replace the chillers, air handling units and controls; $300,000 to replace the mechanical system controls, compressors and water-cooled chiller in the kitchen; $800,000 to replace the heating, ventilation and air conditioning system; and $650,000 to modernize the elevator
For certain correctional centre buildings in the Spy Hill Complex, $5 million to replace the roofs, $4 million to replace pedestrian walkways and roadways, $5 million to replace an underground sewer line and $95,000 to landscape the exterior ground
More broadly, these funds seek to improve access to justice and create over 200 well-paying jobs in Calgary.
Of the total investments, around $10 million is shared between the federal and provincial governments through the Investing in Canada Infrastructure Program COVID-19 Resilience stream. The remaining funding will come from Alberta via the Accelerated Capital Maintenance and Renewal initiative, which aims to assist in improving local economies, promoting employment and addressing the COVID-19 pandemic's harmful effects.
"Building and maintaining justice infrastructure is putting Albertans to work and keeping our communities safe," said Prasad Panda, Alberta's infrastructure minister, in the news release.
In February, the provincial government announced that it would be making investments, alongside the federal government, for these capital maintenance and renewal projects. These initiatives seek to promote energy efficiency, lengthen the lifespan of government-owned facilities in Calgary, Edmonton and Wetaskiwin, and improve these three communities' economies.
Alberta's Recovery Plan is a long-term strategy aiming to build, diversify and generate tens of thousands of jobs and construct infrastructure such as schools and roads. The strategy seeks to attract investors to Alberta amid the country's competitive tax environment.