New judges announced include in-house privacy counsel, senior Crown prosecutor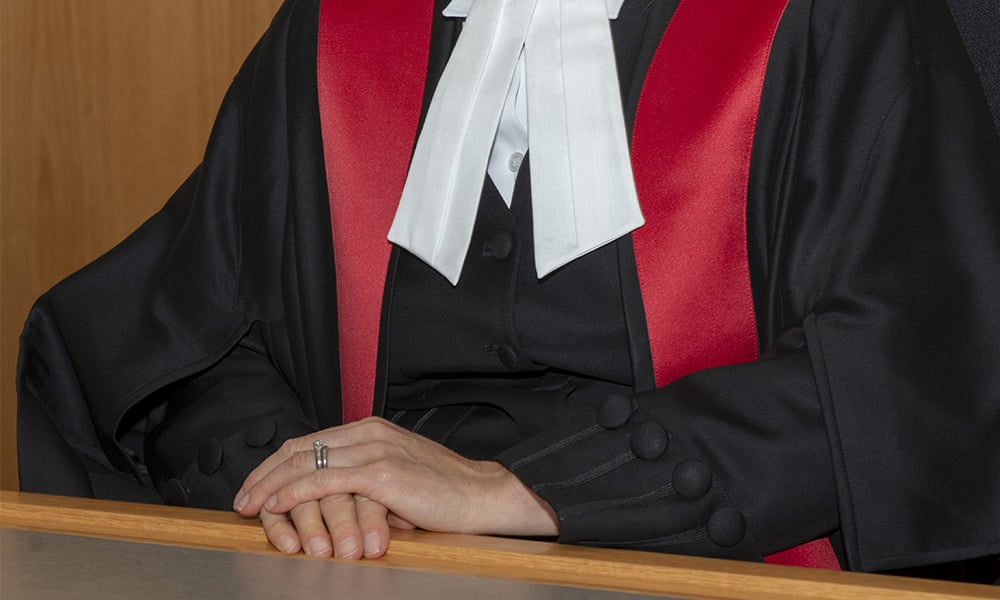 David Lametti, federal justice minister and Canada's attorney general, has announced judicial appointments in the Court of Queen's Bench of Alberta and in the Court of Queen's Bench of New Brunswick.
Robert Armstrong has been appointed a justice of the Court of Queen's Bench of Alberta, taking the place of Justice William Tilleman in Calgary, who elected to resign effective Jan. 12. Armstrong worked at JSS Barristers, where he maintained a civil litigation practice focusing on professional negligence claims, employment law, administrative law and privacy matters, then began working as in-house privacy counsel at the Calgary Police Service.
Justice Armstrong has served as president and as bencher of the Law Society of Alberta, as board member of the Alberta Lawyers Insurance Association, as sessional instructor at the University of Calgary Faculty of Law and as speaker for forums including the Law of Policing Conference.
Armstrong was designated Queen's Counsel in 2016. He earned an LLB from the University of Calgary Faculty of Law in 1998 and his admission to the Alberta bar in 1999. He resides with his partner, Phil, in Calgary.
Marylène Pilote has been appointed judge of the family division of the Court of Queen's Bench of New Brunswick, replacing Justice Thomas Cyr in Edmundston, who elected to become a supernumerary Judge effective Dec. 31, 2020.
Justice Pilote has served as partner at Pilote & Plourde in Edmundston, where she practised in the areas of civil litigation, family law, insurance law and estate law, has sat on numerous administrative tribunals and has co-hosted various conferences with the Canadian Bar Association. For the New Brunswick Bar, she has been vice-chair of the Admissions Committee and a member of the Insurance Management Committee.
Pilote was appointed Queen's Counsel in 2014. She received her Bachelor of Laws from the Université de Moncton in 1995 and her admission to the New Brunswick bar in 1996.
On Feb. 5, the Saskatchewan government announced the appointment of Jeffrey Lubyk as a judge at the Provincial Court in Prince Albert. Lubyk has worked at Balon Loewen Krishan Klassen in Prince Albert, at the Saskatchewan Legal Aid Commission in Prince Albert and at the ministry of justice and attorney general. As senior Crown prosecutor, he has been assigned to the public prosecutions offices in Melfort, Prince Albert and Saskatoon.
Lubyk, whose practice centred on criminal law, has mentored articling students through the Law Society of Saskatchewan's CPLED Program and has lectured at the University of Saskatchewan. He obtained his law degree from the University of Saskatchewan in 1998.
"His vast knowledge and experience as a lawyer and Crown Prosecutor will be a great benefit to the Provincial Court in Prince Albert," said Gordon Wyant, Saskatchewan's justice minister and attorney general, in the news release.