New justices include Cheryl Arcand-Kootenay, Peter O'Flaherty, Leanne Standryk, Pierre Béliveau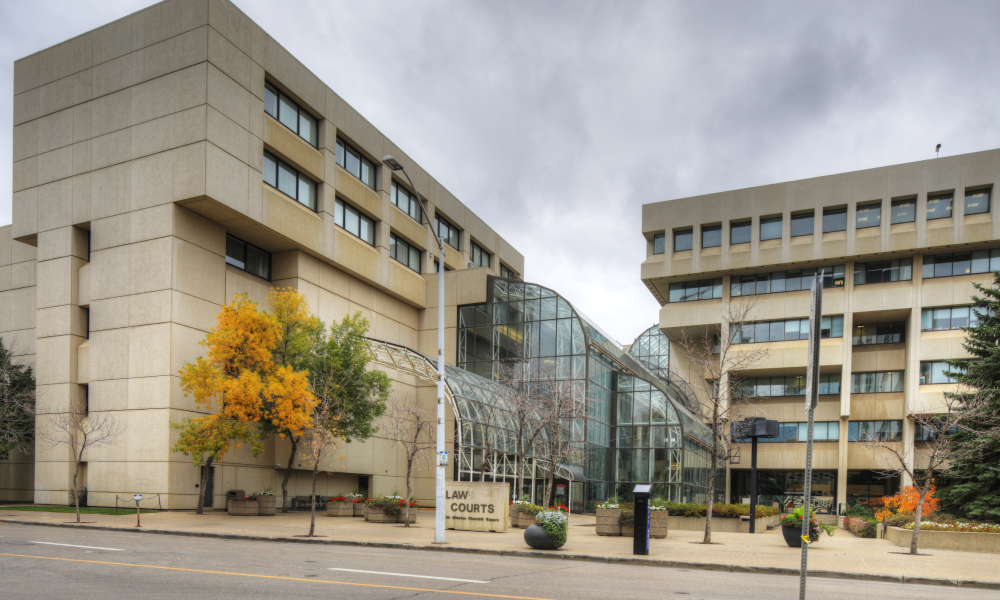 David Lametti, federal justice minister and attorney general, has announced judicial appointments in Alberta, Newfoundland and Labrador, Ontario and Quebec, while the B.C. government has appointed a new judge to the Provincial Court of British Columbia.
Cheryl Arcand-Kootenay has been appointed a justice of the Court of Queen's Bench of Alberta in Edmonton, replacing Justice Robert Graesser, who elected to become a supernumerary judge effective Aug. 3, 2020.
Justice Arcand-Kootenay has served as tri-hat judge (criminal, civil, and family law) in the Edmonton Region of the Provincial Court of Alberta, as director's counsel for Akamkisipatinaw Ohpikihawasowin Child and Family Services and for the Alexis First Nation and as counsel for children as a roster lawyer through the Legal Representation for Children and Youth, Office of the Child and Youth Advocate.
Arcand-Kootenay earned her law degree from the University of Alberta in 1992 and is presently taking her Masters of Law in Dispute Resolution at Osgoode Hall Law School. She is a nehiyaw iskwew (a Cree woman) from Kipohtakaw (Alexander) First Nation in Treaty 6 Territory.
Peter O'Flaherty has been appointed a judge of the Supreme Court of Newfoundland and Labrador in Grand Bank, filling the only remaining slot of 12 positions authorized pursuant to the Budget Implementation Act, 2017, No. 1.
Justice O'Flaherty initially worked for Goodland O'Flaherty, where he focused on natural resources and Indigenous law, commercial litigation, policing, labor law and maritime law, then co-founded O'Flaherty Wells Law in 2016 and established O'Flaherty Legal Services in 2019. He was named Queen's Counsel in 2017.
O'Flaherty received his law degree from the University of New Brunswick in 1989 and his admission to the bar of Newfoundland and Labrador in 1990. In 1999, he earned a Master of Laws from the University of London and admission as a solicitor of the Supreme Court of England and Wales.
Leanne Standryk has been appointed to the Superior Court of Justice of Ontario in St. Catharines, taking the place of Justice Richard Lococo, who elected to become a supernumerary judge effective Feb. 1.
Previously a competitive athlete and an advocate of SafeSport, Justice Standryk has served as a senior partner at Lancaster Brooks & Welch LLP advising sport organizations and as a mediator and arbitrator in sports-related disputes.
Standryk has been a board member of the YMCA of Niagara, of YMCA Canada and of Hockey Canada, for which she also chaired the risk management committee. She was also a member of the Courts in the Classroom organizing committee and a mentor for the Brock University Law Plus and Sports Management program. She received her law degree from Western University in 1996 and her admission to the Ontario bar in 1998.
Pierre Béliveau and Marie-Claude Rigaud have been appointed puisne judges of the Superior Court of Quebec for the Montreal district.
Béliveau is replacing Justice Frédéric Bachand, who was elevated to the Court of Appeal effective Nov. 18, 2020, while Rigaud is taking the place of Justice Marie Gaudreau, who elected to become a supernumerary judge effective Dec. 17, 2020.
At Marceau & Boudreau Avocats in Blainville, Justice Béliveau has served as counsel and as director of the family law division since 2015. He has acted in numerous cases centred on family and civil matters. A trained family mediator, he is one of the first lawyers to serve as a mediator in the Laurentides region.
Béliveau has taught family law at the École du Barreau and has sat as a member of the Barreau du Québec's Comité sur l'arbitrage des comptes d'honoraires des avocats. He obtained his law degree from Université de Montréal in 1989 and his admission to the Quebec bar in 1991.
Justice Rigaud initially focused on immigration law and dispute resolution in Toronto, Zurich and Montreal. At the Université de Montréal, she has been a professor of the Faculty of Law since 2010, faculty secretary, associate dean for external affairs and communications and associate secretary general for equity, diversity, inclusion and First Peoples relations. She also taught at the École du Barreau.
A member of the Quebec bar since 2003 and of the Law Society of Ontario from 1995 to 2015, she earned her BCL/LLB degree from McGill University Faculty of Law and her Doctor of Laws degree from Université Paris-Est Créteil (Paris-XII), where she was summa cum laude.
B.C.'s Ministry of Attorney General announced the appointment of Lorianna Bennett as judge of the Provincial Court of British Columbia in Kamloops, effective June 7.
Bennett has worked as a lawyer at Paul & Company in Kamloops for 19 years, with her practice areas including family law and personal injury litigation. Called to the bar in 1998 , she is active in teaching, in volunteering and with efforts for the local bar and for the provincial branch of the Canadian Bar Association.