Today's update for courthouses across Canada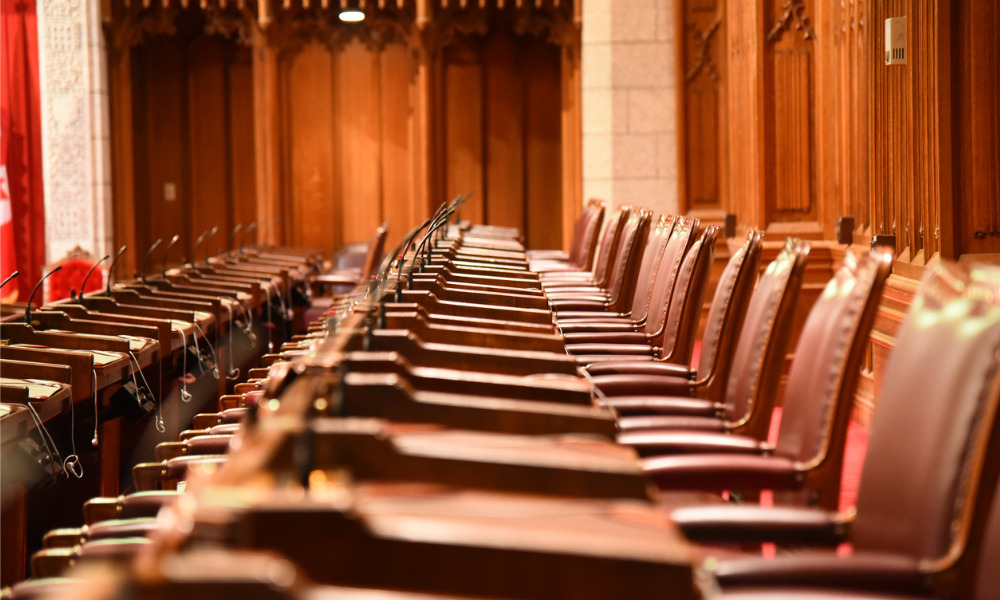 Courts across Canada are taking extraordinary measures to control the spread of the new coronavirus COVID-19. Below is a roundup of actions courts are taking across the country.
Federal
Requirements and Recommendations for Filing Electronic Court Documents
The notice lists the mandatory and recommended technical and formatting specifications for filing electronic documents via email. The court urges parties to follow these directions so that it can more easily process these documents.
Gradual phase-out of Suspension Period: COVID-19
The court is lifting the suspension period for selected files, chosen based on their age and other factors. The court will update the list of selected files every Monday starting June 22. A party may file a motion under Rule 369 via email, seeking to deselect a file and to subject the file to the suspension period. The court is still hearing proceedings remotely through video-conference, teleconference or written submissions. The court is making efforts to gradually increase the onsite presence of registry staff by June 29, but still urges parties to reach out to the registry via email, telephone and electronic filings as much as possible.
Practice Direction and Order (COVID-19): Update #4
For the provinces of Western Canada and Atlantic Canada, the court has allowed the suspension period to expire on June 15, subject to a few provisos. To give parties and their lawyers the time to prepare, the court will extend the timelines for document filings and other procedural steps to June 29 and will refrain from hearing proceedings before July 13, subject to certain exceptions. For Ontario, Quebec and the territories, the court is extending the suspension period until June 29 and is adjourning sine die hearings scheduled to occur from July 11 to July 26, subject to five exceptions. To give parties an opportunity to prepare, the court will extend the timelines for document filings and other procedural steps to July 13 and will refrain from scheduling hearings to take place until July 27, subject to the same five exceptions. The court is cancelling general sittings in Western Canada and Atlantic Canada until July 12 and in Ontario and Quebec until July 26.
British Columbia
Triage Screening List
The notice states that the triage screening list will resume in-person proceedings, effective June 23, which amends previously issued notices that stated that the triage screening list would operate via teleconference.
Ontario
COVID-19: Scheduling of Family Matters in the Ontario Court of Justice
Effective July 6, the court will resume in-person proceedings for certain family matters at the court locations listed in the Phase 1 reopening plan, unless ordered otherwise, including Child, Youth and Family Services Act trials and summary judgment motions; Family Law Act and/or Children's Law Reform Act urgent trials and focused hearings, as determined by judges; Child, Youth and Family Services Act settlement conferences, trial management conferences and/or combined settlement and trial management conferences; and Family Law Act and/or Children's Law Reform Act settlement conferences and/or trial management conferences.
Resuming s. 5.1(8) Guilty Pleas by Remote Appearance
Effective July 6, the Justice of the Peace will begin remotely presiding over early resolution guilty pleas pursuant to s. 5.1(8) of the Provincial Offences Act.
COVID-19: Notice #10 – Safe Services Model in the Family Courts
The court has announced changes relating to its family division's operations due to the transition from the modified essential services model to the safe services model, effective June 15. These operational changes pertain to hearings, document deliveries, filing deadlines, Adult Protection Act matters and Children and Family Services Act matters.
Newfoundland and Labrador
Provincial Court of Newfoundland and Labrador
Revised COVID-19 Operational Plan
Effective June 29, the court will expand its operations, but will continue to restrict access to the courthouse to participants in hearings and access to front counter services in certain areas. For in-custody accused individuals, the court will be remotely conducting arraignments, judicial interim release hearings and sentencings, unless otherwise directed. For accused individuals who are not in custody, the court will require them to appear in court on the scheduled date if they don't have the representation of counsel.
Notice to the Profession and General Public
Effective July 2, the court will hear in-person applications during the summer term and will open its registry. However, if the number of applicants would exceed the recommended two-meter physical distancing threshold, the court will resort to a videoconference or audioconference hearing. The court aims to recommence in-person appeal hearings in September if circumstances allow.