Today's update for courthouses across Canada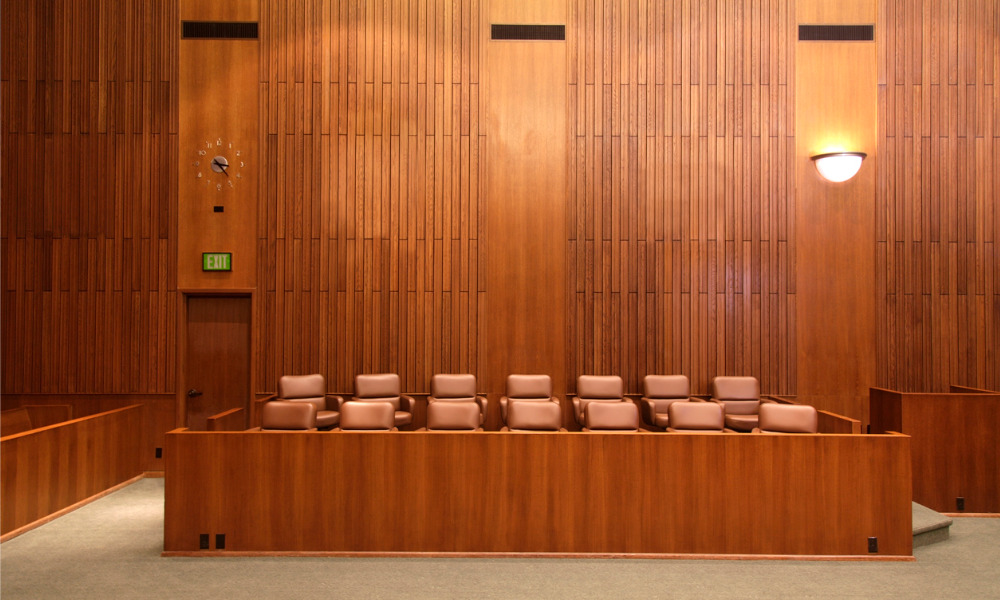 Courts across Canada have been taking extraordinary measures to control the spread of the new coronavirus COVID-19. Below is a roundup of actions courts are taking across the country.
Federal Court of Appeal
Notice regarding temporary suspension of filing deadlines
The court has announced additional measures, effective immediately. In accordance with rule 55 of the Federal Courts Rules, S.O.R./98-106 and the plenary power of the court to regulate proceedings before it, rule 6 is varied in all proceedings so that the period from Mar. 16 to Apr. 17 shall not be included in the calculation of time.
Those commencing appeals and applications under s. 27 and s. 28 of the Federal Courts Act are governed by mandatory deadlines. If circumstances prevent timely filing, parties may seek an extension of the deadlines after they expire. Judges will have to take into account this notice and the suspension period in exercising their discretion.
Instead of going to the registry to file paper documents, people are encouraged to file by email
to Information@fca-caf.gc.ca. In cases of genuine urgency, people may also email a letter to the judicial administrator.
Saskatchewan
Court of Queen's Bench for Saskatchewan
Court of Queen's Bench Directive and Advisory as of March 19, 2020
Effective Mar. 20, regular operations are suspended. Until further notice, and in accordance with the procedures described in the directive and advisory linked above, only urgent and emergency matters will be heard by the court, and most of those will be heard by phone or video conference. In rare cases and subject to certain conditions, the court may hear matters where participants appear in person at the courthouse.
Nova Scotia
Provincial Court of Nova Scotia
COVID-19: Further Restrictions in Provincial Courts
The provincial court remains open, but only those persons required for the court proceedings can enter. Effective Mar. 19, people need not attend court in person unless the matter is related to an in-custody or urgent criminal matter, or an urgent family law or child or adult protection matter. With regard to criminal and youth criminal cases, if one is not in custody and has a court appearance between Mar. 19 and May 31, one should not attend court. Instead, the matter will be adjourned and rescheduled. For accused persons in custody, the court will make full use of video and audio technology wherever possible.
Nova Scotia Supreme Court
COVID-19: Supreme Court Adopts Essential Services Model
Unless ordered otherwise by the trial judge, any trials that are currently underway will continue until they conclude. All other proceedings will be limited to those deemed urgent or essential by the presiding justice. In relation to urgent or essential matters, judges will consider whether alternative measures, such as telephone or videoconferencing, may be used to hear those matters. Counsel are encouraged to do the same to reduce the number of people who need to appear in court in person. The measures described in the above linked essential services model will remain in place until further notice.
Nunavut
Nunavut Court of Justice
Covid-19 Emergency Closure Order — Iqaluit
Covid-19 Emergency Closure Orders — Communities
Effective Mar. 18, all court operations in the following courthouses have been suspended: Iqaluit (until further notice), Arviat (until May 31), Baker Lake (until May 31), Cambridge Bay (until May 31), Cape Dorset (until May 31), Gjoa Haven (until May 31), Kimmirut (until May 31), Kugaaruk (until May 31), Kugluktuk (until May 31), Pangnirtung (until May 31), Pond Inlet (until May 31), Rankin Inlet (until May 31), Sanikliuaq (until May 31) and Taloyoak (until May 31).