In these times, though, companies must make extra effort to manage businesses well, control costs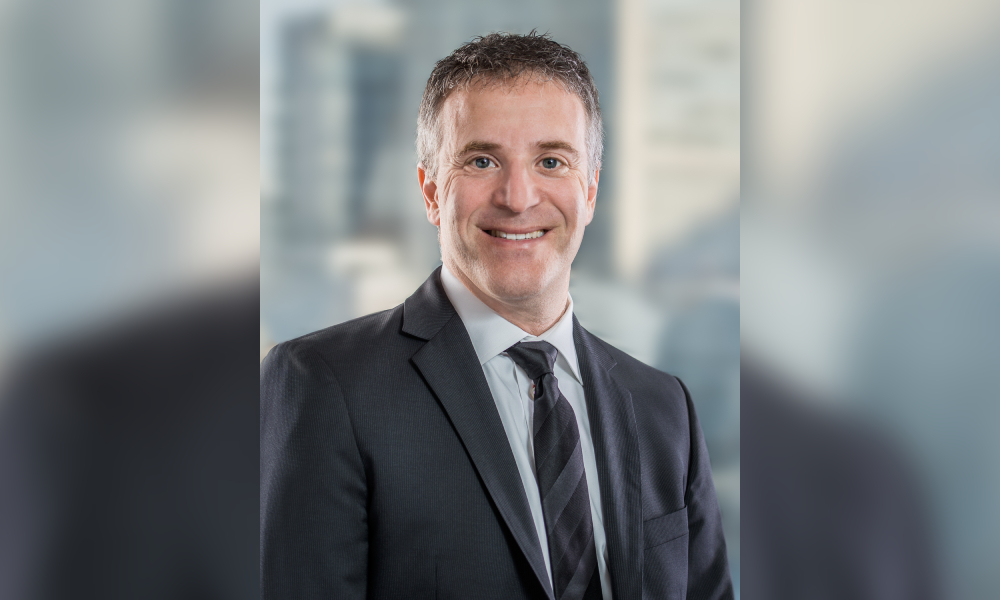 Although the COVID-19 pandemic may still be raging, it hasn't resulted in a big upswing in claims, says one construction law lawyer.
"I'm somewhat surprised, because when the amendments [to the Construction Act] came down, … we thought there'd be a flurry of activity" in claims, including based on force majeure clauses, says Jeffrey Armel, a certified specialist in construction law and a partner in the Litigation Group at Koskie Minsky LLP in Toronto and a speaker at Lexpert Magazine's Infrastructure Law event on Oct. 14.
Although the autumn was predicted to see problems concerning payments, "I haven't seen that yet and we're now into October," he adds; there have been no "rush of panic calls … as a result of the pandemic or current economic climate. I'm not sure that it's necessarily affecting the construction industry as [much] as other industries."
After emergency orders were declared in March, some construction projects never shut down if they were related to essential services such as hospital construction, and within two months there were amendments made to Ontario's emergency order, "and it didn't take too long for construction to be fully up and running."
Nor have trade unions been registering many liens, he adds; "usually that's indicative, because if there are problems on an insolvency basis and if large contractors are having financial difficulty, we often hear about it from the unions … at the outset."
The real change to the construction landscape was the amendments made to Ontario's Construction Act in October 2019, he says. But the new prompt payment and adjudication rules, designed to speed up payment throughout construction projects and to streamline mediation of disputes, has not resulted in many adjudications, he says. Project owners are required to pay invoices within 28 days, and adjudications can be started if that's not done.
So far there have been only three or so decisions "over the year on an adjudication basis" before the Ontario Dispute Adjudication for Construction Contracts governing body, and in the residential rather than the Industrial, Commercial and Institutional sector, he adds.
"I think the issues in the coming years are going to be how the amendments to the new Construction Act play out," he says. "There's going to be significant revisions to the contracts between parties." The good news, he adds, is that "those in the construction industry are going to have to be much more organized, they're going to have systems in place [and] be able to track things a lot better."
Given the current state of the pandemic-depressed economy which may continue for the next year or two, however, profit margins will shrink, "and there will have to be a real effort on the part of those in the industry to ensure that they are managing their businesses well, and to ensure that they've got their costs under control, because [that's] going to be difficult to meet."
Clients are bidding on jobs right now just to ensure their people are working, he says; however, governments are moving ahead with infrastructure projects. On Sept. 24 Ontario announced 40 major infrastructure projects, valued at $60 billion, using the public-private partnership model. The projects include subways, highways, health care and community safety, notably:
Two new correctional facility projects: Quinte Detention Centre; and Brockville Correctional Complex (currently known as Brockville Jail) and St. Lawrence Valley Correctional and Treatment Centre (SLVCTC) expansion (the new Brockville Correctional Complex and the new female SLVCTC expansion will be built on the grounds of the current SLVCTC property);
The Prince Edward County Memorial Hospital redevelopment, which has advanced from planning to pre-procurement; and
The GO Expansion: OnCorr project, which will be delivered using the Design Build Operate Maintain model.