Economic challenges could result in contractor insolvency, says construction lawyer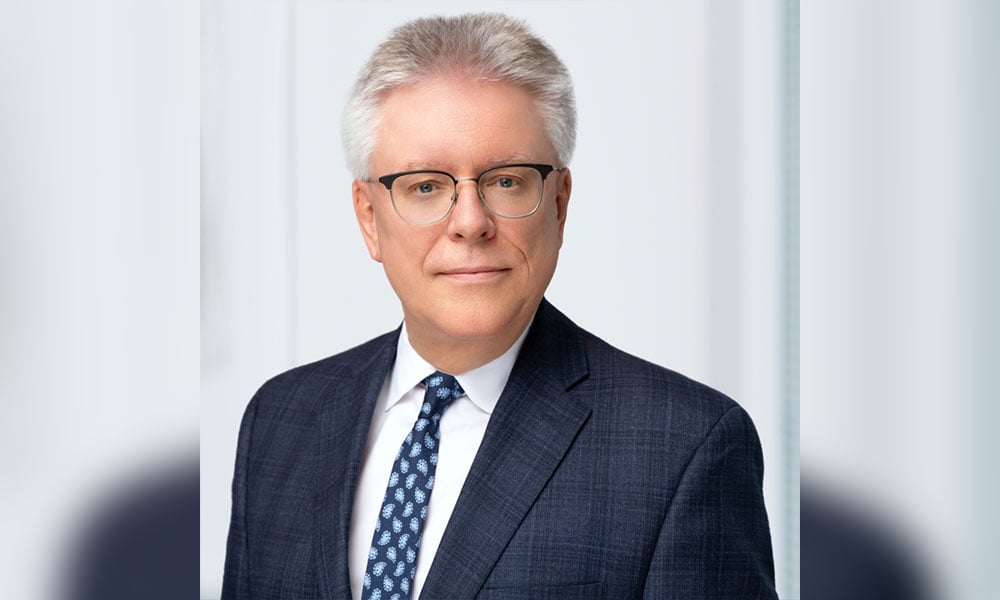 The COVID-19 pandemic has had a negative impact on many industries, and the construction and infrastructure industries are no exception.
"There's been a very significant effect on construction projects as a result of COVID-19," says Bruce Reynolds, a partner in Singleton Urquhart Reynolds Vogel LLP in Toronto who will also be participating in the Key Media webinar "Construction and Infrastructure Law: The New Landscape" on June 25.
In Ontario, Reynolds says, many projects were shut down on March 17 when the province enacted a declaration of emergency to help prevent the spread of COVID-19. Construction projects deemed nonessential were shut down, and those projects that remained open – such as for hospital construction and linear transit -- were subject to exacting health and safety requirements.
This included complying with public health guidelines that mandated pre-screening of labourers for COVID-19 when they arrive to work, cleaning and disinfecting worksites more than usual, and handwashing stations installed around the site so labourers could wash their hands regularly; they were also required to keep a two-metre distance from each other.
"That's difficult at a construction site, and has the effect of reducing productivity," says Reynolds. "All the testing, distancing, handwashing stations, cleaning and disinfecting, and supply chain issues: the issue was whether the pandemic itself constituted a force majeure event. There was quite a bit of debate" over five or six weeks, he says.
In the days and weeks following Ontario's March 17 order there was a high level of activity in delivering notices between owners and contractors and between contractors and subcontractors, where a contract or subcontract contained force majeure provisions, and "a lot of correspondence" regarding what constituted a force majeure and what remedies are available to a contractor, he says.
Reynolds is not aware of any contracts that were in the midst of performance having been cancelled. "Some construction projects provide that if a site is shut down and stays shut down for, say, 180 days, either party can terminate the contract, but because the province's order came to an end after two months, it doesn't appear that this type of termination right should be an issue."
Still, he says, "predictions are dire, as in other industries. All these requirements for pre-clearing, physical distancing, cleaning and handwashing are all still in effect, and will remain in effect through the Ontario construction industry until we achieve herd immunity." One source has estimated the value of the loss of productivity arising out of those measures, plus the supply chain disruption, at 10 to 12 per cent. That is roughly equal to the profit and administrative overhead that would be bid as a healthy margin for performing the work. So, the measures that must be taken will effectively eliminate the profit that a any contractor would expect to make.
"The construction industry has a very powerful health and safety culture," he says, and "the best contractors are always focussed on the health and safety of their workers." But owing to the necessity of protecting workers during the pandemic, and coping with supply chain disruptions, "the profits of the construction industry are going to be and have been severely impacted."
The broad issue facing the construction industry as a result of COVID-19 is whether the economic challenges will result in contractor insolvency, he adds; "that's a very serious issue," and it's anticipated that the potential emergence of financial difficulty within the Ontario construction industry will occur by late summer or early fall 2020.
The majority of contractors are small businesses, with the renovation sector representing a sizeable proportion of the Canadian construction industry, as does homebuilding. So, Reynolds adds, the effect on the construction industry due to economic forces at the consumer level will likely be manifested in less home renovations, and less homebuying in the new home sector, which will affect contractors in those areas.
"For those contractors in Ontario whose projects were shut down for two months, they were unable to progress their work for that two-month period [until the emergency order was lifted], and therefore they were unable to send out invoices to the owners for whom they were working." At the same time, the project expenses continued, including construction trailers, port-o-potties, computers, and other overhead expenses.
"That gap in cash flow has to be accommodated somehow, and … that money has to come out of retained earnings, otherwise known as working capital. It's another element to the potential financial challenge facing the industry."
That said, road builders, who are charged with building, repairing and otherwise attending to highways and roads, increased their productivity during the provincial shutdown because there was less traffic, Reynolds says.
"I heard of a roadbuilding project in Texas scheduled to take 30 days, and it was done in 17."