Part of Ivanhoé Cambridge's legal department transfers to BLG in exclusive arrangement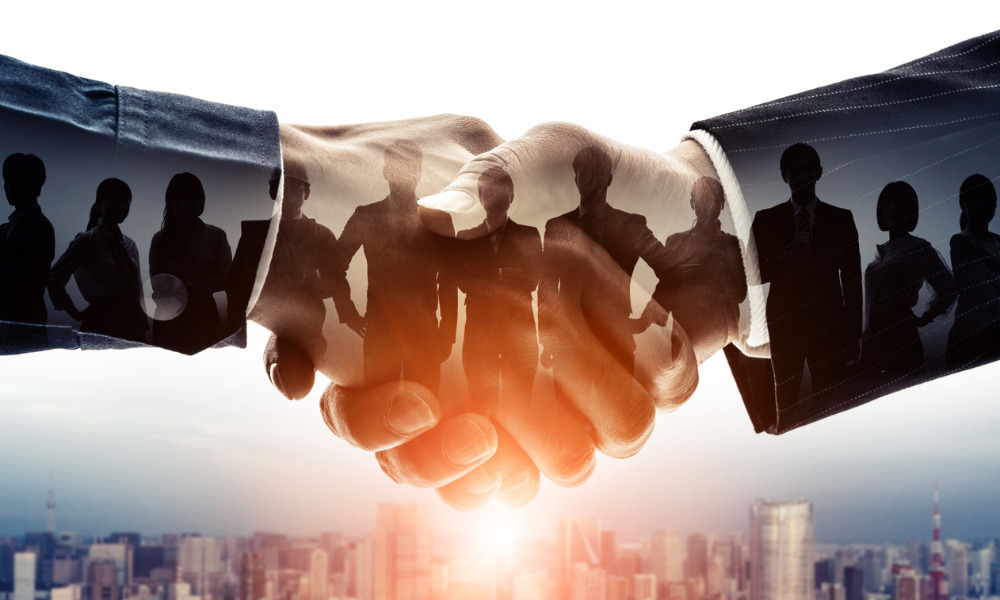 Global real estate giant Ivanhoé Cambridge has announced an agreement with Borden Ladner Gervais LLP which will transform the way its legal services are handled. Under the new agreement, part of Ivanhoé Cambridge's legal team has transferred to BLG's offices in Toronto and Montreal, to exclusively manage legal services for the organization's 20 shopping centres across Canada.
The news comes on the heels of an announcement in August that Ivanhoé Cambridge had entered into a strategic alliance with commercial real estate services company, Jones Lang Lasalle, to take over the operations of its retail properties. The agreement with JLL, which went live on October 1, inspired the innovative partnership with BLG.
"Our Canadian retail portfolio was the last portfolio that was being directly managed internally, and by externalizing this we basically aligned this portfolio with the rest of our business model around the world," says Denis Boulianne, executive vice president, legal affairs, general counsel and secretary at Ivanhoé Cambridge. The legal team at Ivanhoe conducted an RFP process which revealed a few interested firms, but BLG was quickly selected as the partner of choice due to the firm's unique positioning in the market, Boulianne says.
"When Ivanhoé Cambridge came to us with the RFP we almost thought it was too good to be true," says Nicole St-Louis, national leader of BLG Beyond – a division of the firm that officially launched in January 2021 to provide a suite of services that do not always fit the traditional big law model. "We thought there was a wonderful synergy with the Beyond Leasing offering that we had been building at BLG for six or seven years already, so this was a golden opportunity for us."
Eleven members of Ivanhoé Cambridge's legal department have transferred to BLG's offices – nine to Toronto and two to Montreal. In line with the agile work model at Beyond Leasing which pre-dates COVID, they will work primarily from home. Under the unique arrangement with BLG Beyond, these eleven team members will offer an exclusive service to Ivanhoé Cambridge.
"We didn't want our people to work one day on an Ivanhoé Cambridge lease and another day on a lease for another landlord because that doesn't make sense from a conflict perspective as a legal professional, so that's how we came to this unique arrangement," says Boulianne.
The arrangement will also give the team the ability to deal with contractions and surges in workflow, according to St-Louis.
"We will be able to anticipate surges and make sure that those projects are staffed appropriately so that Ivanhoé Cambridge always gets the most responsive service that it requires," she says. Beyond Leasing also has the resources to pursue innovations which are not always possible to pursue from an in-house role, says St-Louis, who worked in-house at Loblaw for 13 years before joining BLG in 2014.
"The team we have on-boarded is extremely efficient so there's a lot for us to learn from them and from JLL. We're really looking forward to this great exchange of information," says St-Louis.
Boulianne adds: "It is allowing a deepening of the relationship which I think will just serve us better in the future."
Boulianne and St-Louis both believe that this model may open the door for more flexible outsourcing arrangements for legal work within the broader real estate industry.
"I don't think anything has ever done like this before, and I think it's going to make a lot of other institutional landlords look at their own programs," says St-Louis. "Certainly at BLG, we are prepared for it."