Launch of BLG Beyond was announced Jan. 19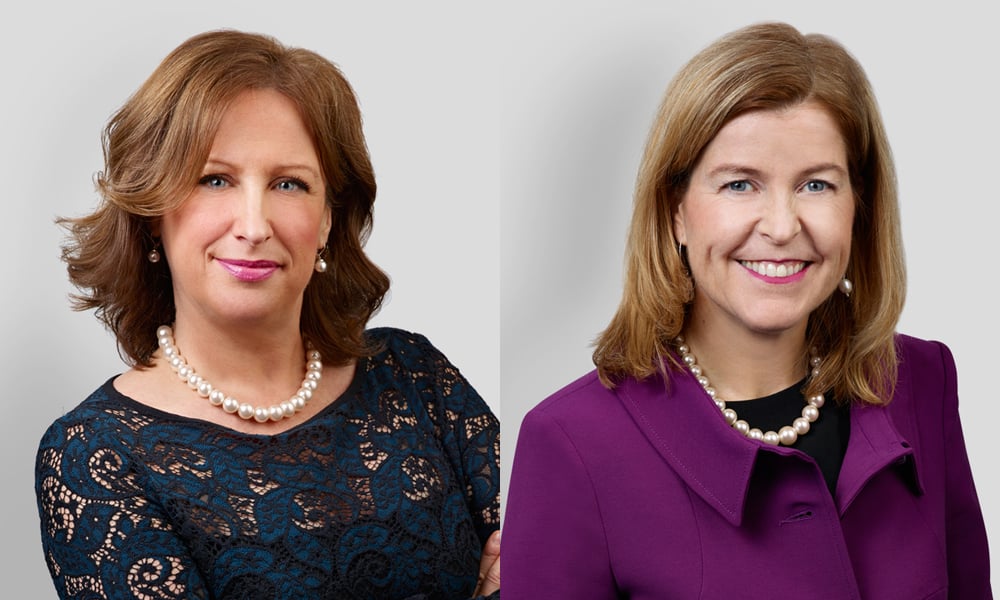 On Jan. 19, Borden Ladner Gervais LLP announced the launch of BLG Beyond, a new suite of services which grew out of a strategy for providing leasing services Nicole St-Louis developed while in-house at Loblaws Inc.'s real estate group.
Beyond consists of five service centres which fall into two categories. Beyond's Managed Services include Beyond eDiscovery, Beyond Leasing and Beyond Lending. Its advisory services are made up of Beyond Consulting and Beyond IP Strategy. The firm plans on introducing more service areas as they are built and tested. Some will be ready to launch by the end of Q2, says St-Louis, national leader of BLG Beyond and national co-leader of Beyond Leasing.
The firm spent the latter half of 2020 training its lawyers on Beyond, as well as introducing the program at national and local meetings. The process elicited many ideas from lawyers who thought their practice areas would be a fit, says Cindy Clarke, national group head of clients, sectors and new services at BLG.
"This whole consultation and training around Beyond, I think, has launched a whole new wave of energy within the firm," says Clarke. "And so, it gives me great confidence that it will be a somewhat continuous process of evolving new services, determining which ones are really suitable for this program, adding them in and rolling them out."
Beyond began with St-Louis' work in leasing.
Leaving Loblaws as vice president for real estate in Ontario, she joined BLG in 2014. St-Louis had accrued a wide experience in dealing with large portfolios and large volumes of work, she says.
Her philosophy on how to manage a large workflow produced BLG's National Leasing Centre. The initiative was meant to create a single point of contact of all a client's leasing needs when they have a national portfolio. St-Louis' team worked exclusively on leasing services and augmented these services with technologies such as DocuSign, Closing Folders, contract automation with Contract Express, as well as AI contract analysis products such as Diligen, says St-Louis.
BLG management saw what St-Louis did with leasing and wanted to apply the approach to other services. Over the last year St-Louis and her partners on Beyond have been investigating prospects, building new services and incorporating the right technologies, winding up with the five suites of services in BLG Beyond.
"We will continue to launch new services throughout 2021 and beyond – if you'll pardon me the pun," says St-Louis.
Beyond coincides comfortably with COVID's acceleration of the push to digital in the legal industry, says Clarke.
"Beyond, I think, fits into that exactly. Because we are anticipating that the world, going forward, will always be more digital. Certainly, how we use physical space, how we gather and how we do business is going to be forever impacted by the pandemic," she says.
There will be sharpened focus on doing things online, having self-serve options and increasing efficiency, says Clarke. Not every legal-service need will be suitable, but the more consistent and similar an issue is to address, the more it will lend itself to Beyond, she says.
"Value and efficiency are real buzzwords that are becoming more and more important for clients," says St-Louis. "They've always been there. But especially now, with the financial pressures that COVID has brought to bear, our clients are very much looking for practical legal solutions to their problems. And, frankly, I think it really behoves us to bring those solutions to our clients."