Founder & CEO Ari Brojde on why using a modern, cloud-based estate administration platform matters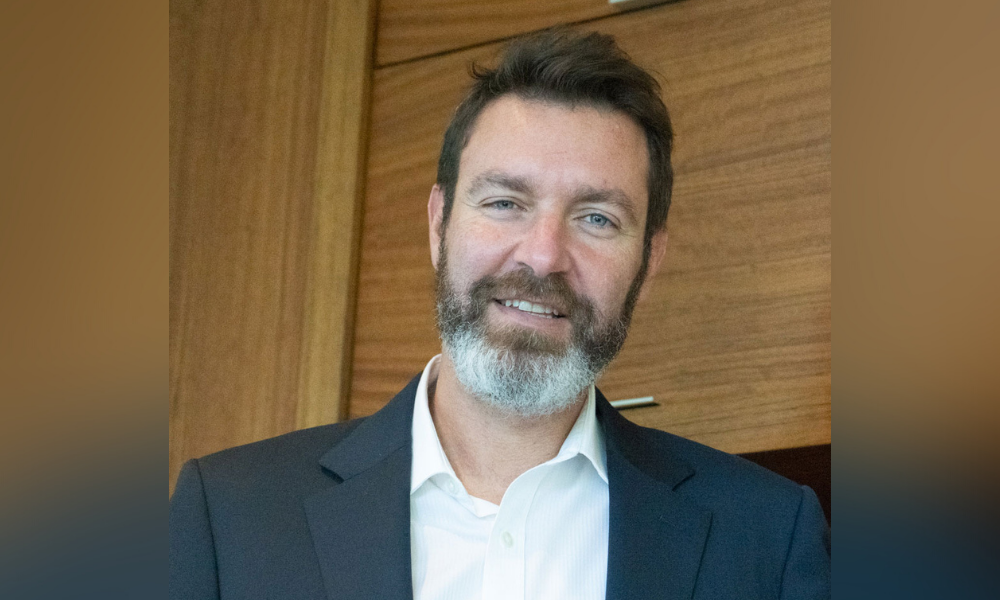 This article was produced in partnership with Estateably Inc.
Mallory Hendry of Canadian Lawyer sat down with Ari Brojde, founder & CEO of Estateably, to discuss his platform and dive into the main benefits it offers trusts and estates professionals.
Q: What is Estateably?
A: Estateably is a software company that develops digital solutions for trust and estate practitioners. Our flagship product is a cloud-based workflow and productivity tool that helps streamline estate administration processes. We accomplish this by automating the filling of probate court forms and precedent letters, simplifying input of estate inventory and accounting and enabling one-click reporting to estate stakeholders.
Q: What are some of the major benefits of Estateably?
A: The crux of most of Estateably's benefits accrue from the fact that our platform is web-based. Cloud-based solutions such as ours unlock significant benefits and represent one of the major differentiators between us and most other solutions in the Canadian marketplace.
Accessibility
Before the pandemic, lawyers and their paraprofessionals conducted most, if not all, of their day-to-day estate administration work in the office, where legacy software installed on local machines could be accessed. However, with the onset of the pandemic remote working became the norm — basically overnight. This new way of working presented practitioners with the significant challenge of accessing client matters from home.
Cloud-based software responds to this challenge by allowing users to access files wherever they have an internet connection and a computer. In a post-pandemic world, it's unclear whether we're going to return to the office on a full-time basis; instead, it's more likely that most firms will employ a hybrid approach between working from home and the office. And there's no better way to help law firms navigate this new reality than with cloud-based software.
Collaboration
An important thing we learned from our conversations with estate practitioners as we developed our product was the notion that estates are administered most effectively when a high level of collaboration occurs amongst stakeholders. These stakeholders can be internal to a firm: for example, the lawyer retained to file the probate application on behalf of their client; or the paralegal or estate law clerk who gathers and inputs client information into the system. Or, it could be parties external to the law firm, such as the deceased's accountant — who is often called upon to prepare terminal or estate income tax returns — or the executor — who is tasked with duties typically not performed by a legal team.
Being in the cloud allows for enhanced collaboration amongst estate stakeholders to occur seamlessly. For example, an estate administration task list can be generated and shared electronically with stakeholders so that the lawyer on the matter, when appropriate, can assign tasks to various parties, monitor which tasks in the administration have been completed and by whom, and print a report on what tasks remain outstanding. Stakeholders can be updated in real-time as people complete their assignments such that anytime someone conducts an activity or does any work on the file, those with access to that file would automatically see the updated version.
Stakeholders granted access to the file can leave notes or ask questions directly in the application if they require clarification or further direction from the lawyer, strengthening the lawyer's role as the quarterback of the administration process. Additionally, approval processes can be embedded in the overall task workflow. For example, a task assigned to a junior clerk could automatically be sent for review to a senior resource, ensuring greater compliance with jurisdictional rules and regulations.
Customization
Standardization of workflow processes is a crucial aspect allowing firms to maintain regulatory compliance. Still, we learned that not every firm administers estates in the same fashion — they each have their idiosyncrasies and may do things a little differently — and one of the benefits of our platform is that it's customizable. While firms can undoubtedly leverage the out-of-the-box checklists on the more common estate administration-related retainers, Estateably offers the ability to digitize a firm's existing checklist and embed it into the platform so that firms do not need to change the way they work. Whether a firm leverages our out-of-box checklists or digitizes its own, we've built in a tremendous amount of flexibility so that task lists can be modified to reflect the fact that each estate file is unique. New tasks can be inserted as applicable, tasks can be removed when inapplicable, and sub-tasks can be added to existing tasks when required.
Integrations
Being in the cloud also facilitates integrations with other software that law firms may use. Some examples include:
Productivity tools, email, calendars and notification systems;
Practice management software which contains key information about the file and stakeholders;
Document management systems where important supporting documents are currently stored;
Trust accounting systems where financial transactions related to the estate are input.
Creating integrations that speak with other software has several benefits. You reduce the amount of data input because if the information is already in practice management software, it can synchronize into Estateably. Or, when Estateably automatically generates court forms, those forms can seamlessly be pushed into the document management system. This reduces duplicate data entry and efforts and minimizes potential errors from inputting information into different systems manually.
Upgrades, support & security
Because we're cloud-based, new features can be delivered continuously. With legacy software installed on-premise, upgrades to existing versions need to be downloaded manually or installed locally by appointment with the vendor. When changes are made to procedures or forms, we're quick to react and make the required changes in the platform. For example, the Ontario Superior Court of Justice recently announced significant changes to its estate court rules and forms that are coming into effect on Jan. 1, 2022. We were able to make necessary changes within a week, and rather than having to download anything or make appointments for us to install upgrades on their PCs, all of those changes get delivered to users. The next time they opened the platform, they could access the new forms — a massive benefit.
We're also committed to providing best-in-class support for all our customers. Being in the cloud means users can interface with our support staff by sending messages and queries directly in the application itself. Or, if they prefer more traditional methods of communication, they can correspond by email or speak directly to support staff by phone.
We're also obsessed with information security. Given its sensitive nature, our top priority is the security of information and data input and stored on our platform. To this end, we demonstrate our commitment to maintaining the highest security and compliance standards at Estateably by conducting periodic independent vulnerability assessments and penetration tests. We've also obtained SOC2 Type 2 certification, an internationally recognized standard geared toward SaaS and other technology companies focusing on security, availability, processing integrity, confidentiality and data privacy. This is the same standard that the world's largest financial institutions require for safeguarding client information.
Intuitive user experience
Unlike most competitive tools in the Canadian marketplace — whose users describe as old and clunky — Estateably combines user experience best practices influenced by the world's most intuitive and successful business applications with constant user research, testing, feedback and iteration. Estateably's well-designed interface empowers users to deal with issues more efficiently: when all the required information is available at hand, no time is wasted in searching for it.
Furthermore, when only what's required is displayed, users don't get sidetracked with excessive information. ‍In addition, a modern interface with an intuitive experience makes work feel less like a chore. It supports our users' work seamlessly without disrupting their train of thought. Our users have told us that it's nice to come in and work with the information presented clearly and concisely, which has allowed them to get their work done quickly because everything they need is at their fingertips.
Q: Can you highlight any benefits that help law firms meet evolving client expectations?
A: Great question. Law firms are no different from any other modern business because they need to meet the demands of evolving client expectations in an increasingly digital world. Today, that expectation is known as "instant fulfillment." Clients expect the same velocity of service from lawyers as they get from any other service provider they use, and that experience is about getting things as quickly as possible: they order something from Amazon, it's at their door the next day.
To that end, Estateably enables one-click report generation. Servicing clients and providing progress updates with the click of a button instead of manually going back through emails to figure out what was done in the last few weeks on a file meets that need. All the estate activities are tracked in the background of our software, so if a client asks for a progress report, it can be generated instantly. With our software, firms can better meet client expectations and provide a better, more efficient service.
It's also about the automation piece. When you're able to do work more efficiently, you're spending less time per file and — especially for younger lawyers we've spoken with — lawyers increasingly want to sell value, not billable hours. They want to tell the client, I'll help you through the probate process, and I will pay $x fee for delivering this value. That speaks to client expectations more than saying, "I'll be selling you two hours of my time." It could facilitate the creation of different service and business models to have an efficient tool like Estateably.
Q: How does Estateably go above and beyond for its customers?
A: First and foremost is the importance of listening to customer feedback to improve our product offering, which has always been part of our company ethos. We have a live product suggestion board where customers can leave feedback and suggestions for improvement. Our head of product regularly reviews the board and keeps our clients connected to our priorities by sorting their replies into consideration, planned, in progress or launched. We have regular internal meetings to review suggestions and see how that feedback can be incorporated into new features.
An excellent example of this is Estateably's financial statement reader, incorporated into our latest product release. Our customers kept telling us that one of their most significant pain points was the manual input of financial transactions of the estate at the end of every month. So we addressed that major pain point by developing our bank and brokerage statement parser that extracts financial transactions upon statement upload and automatically inputs the information into an accounting table. This feature helps to remove the tedious and manual nature of that specific task and helps save hours of manual data entry.
Second, as I mentioned earlier, we provide best-in-class support for our customers, whether that's by direct message in the platform, by email or by phone, as well as comprehensive training if required. That level of service resonates with our customers and is consistently a selling point for them.
And finally, we're still affordable — and match our billing to the way firms want to pay. Offering better software at a better price point than our competitors ensures firms maintain as wide margins as possible when dealing with estate files, and that's something lawyers are interested in implementing. They're business people like anybody else, and they have to ensure their practices are profitable. Having a modern tool that makes them more efficient helps them do that.
Q: Finally, what does Estateably have planned for the rest of 2021?
The importance of user feedback and involving our customers as partners in the software development process were critical drivers in being nominated for Estates Software of the Year in Canadian Lawyer Magazine's Annual Readers Choice Awards. Given that our software has only been commercially available for less than a year, we're incredibly humbled and crossing our fingers that we will be named the winner.
We're also humbled by the fact that a good number of satisfied customers have been enthusiastically encouraging us to launch new, complementary products to reflect the work they do in their practices. Many practitioners who help administer estates also administer trusts and powers of attorney on behalf of clients. We've taken that information to heart and have been busy building a trust administration product that will be commercially available in early 2022, with power of attorney administration following sometime in the summer.
We're thrilled by Estateably's warm reception and can't wait to expand on what we've built here. There's a lot to look forward to.