How "challenging everything" led Estateably's founder to innovation in estate administration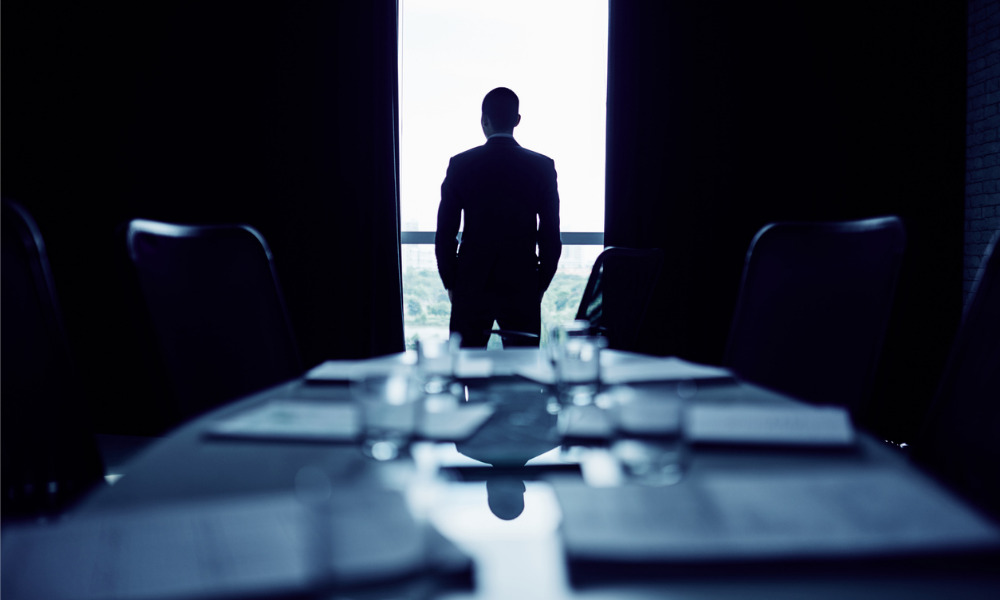 Sponsored content
When Ari Brojde left his hometown of Montreal to do his undergrad at Simon Fraser University in British Columbia, he was a self-professed "wannabe Hippie."
"It was a thing in my cohort to be anti-establishment and it stuck with me," says Brojde, although he notes he has since lost the long hair that was in style at the time.
"I've always been intellectually curious, I like to challenge things and I'm constantly looking for ways to make things better."
Though he may have further developed his innovative thinking while taking courses in philosophy, humanities, religious studies and English lit, the genesis of his approach started much closer to home: with his father. Peter Brojde was a hard worker, an entrepreneur and he liked to take risks. He was a pioneer in the high-tech space in Canada in the mid-80s, providing remote access solutions for personal computers around the globe, and when his son returned to Montreal in the summer of 2000 with a liberal arts degree, he had a question: "What are you going to do with that?"
Because of his father's connections, Brojde got copywriter roles with a few tech companies but it was clear to him — and his father — that his heart wasn't in it. Having seen his father passionately blaze a trail in his chosen career, Brojde knew he wanted more for himself. His father, who had by that time sold his business and, despite a recent terminal cancer diagnosis, decided to learn about investing, asked Brojde to enrol in investing 101 courses with him at Concordia University. The pair attended classes together before his father's passing six months later, and after getting his Canadian Securities Course certification, in 2004 Brojde became a wealth advisor for ScotiaMcLeod.
As he sat in the pit selling bank stocks, he wondered why anybody would buy from him when the guy beside him had decades more experience. True to his nature, Brojde thought about ways to differentiate himself and started reading about commodities which, at that time, could only be invested in through futures contracts.
"Instead of talking to prospective customers about traditional stock and bond portfolios, I said here's an asset class you probably don't have exposure to," Brojde says, and with the commodity complex strong his book of business began to grow.
Moved to a more seasoned team, Brojde continued taking courses, including one on how to use futures contacts to manage portfolio risk. He leveraged that knowledge in 2007 when the noise in the market had a handful of clients eager to do something proactive, and a few months after hedging those portfolios the market crashed. The referrals came pouring in after that, and the team's book of business grew to $450M from $150M by the end of 2009.
"Sometimes it's more luck than skill, but it was a great experience," Brojde says.
By 2014 however, the writing was on the wall in terms of fintech disruptors in the space and thanks to the entrepreneurial bug he'd inherited, a frustrating issue in wealth management Brojde had identified began to look more and more like an opportunity — and the concept of Estateably, a web-based platform that provides estate administration professionals with technology that digitizes their practice, was born.
"I said, I'm 38 years old so it's now or never. I took a big risk like my dad did, started a company and the rest is history."
Brojde's father continues to have a tremendous effect on how he conducts himself in business. From Brojde bringing his cousin Alex onboard to run the company alongside him "as version 2.0" — Peter Brojde started his company with his brother-in-law, Alex's father — to Brojde making a point of hiring immigrants as he saw his father, who came to Canada from Russia, always offer employment opportunities to fellow immigrants, his father's influence is all over Estateably. Though working with immigration is an expensive proposition, it's also a mutually beneficial one, Brojde says. Employees are supported as they integrate into society which contributes to the strong community Brojde looks to build around his company, and Estateably is able to tap into amazing developer talent at a reasonable rate.
"As a start up, we've been able to build a big team but keep our costs relatively low as tech in Canada explodes," Brojde says. "It all stems from watching my dad and how he worked with his employees."
Also a life-long learner like his father, one of the first things Brojde did when he came up with Estateably was take classes in estate administration to learn more about it — and it didn't stop there. Technology is always evolving — something that's drawn him to the space, Brojde notes — and almost every year something new emerges that can be applied to business problems. In 2017 it was blockchain, and Brojde again took courses on a new topic that had caught his interest, specifically on its use cases to understand how it's applied from the business side of things.
"Education was important to my parents, and I feel very strongly there's so much to learn in the world and so much I don't know," he says, adding looking at things with a different lens and from an outsider's perspective has served him well throughout his career.
There's a lot of opportunity right now in the legal space, he notes, and as he delves deeper into the industry he finds the subject matter of trusts and estate practitioners "absolutely fascinating" and something he enjoys learning more about.
"It's my duty as the CEO of a tech company that's serving lawyers to be able to converse intelligently with them, provide solutions that make sense and help them do their jobs more efficiently."
Related stories