Frazer grew up in modest circumstances and has been committed to education throughout his career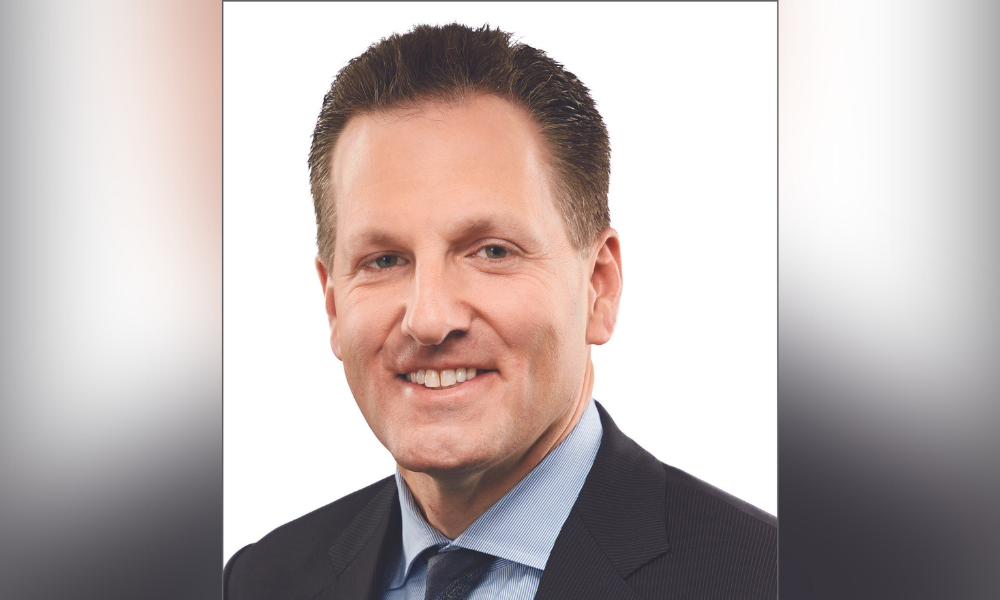 Mitch Frazer has a lot of energy. In addition to his busy pension law practice at Torys in Toronto, he has been instrumental in expanding educational opportunities for students across Ontario.
His passion for education comes from a personal place. Frazer grew up in a working-class family and was the first to pursue a university education. His father was an electrician who dropped out of school in grade nine, and his mother stopped her education after graduating high school.
"I like to show people that you don't need to come from a wealthy family to have opportunities," says Frazer. "My goal is to make it accessible for as many people as possible."
Frazer says he took advantage of the social benefits that exist in Canada. Yet he also clearly brought an entrepreneurial mindset and a tireless work ethic to his career development.
He articled at a firm called Goodman and Carr but pursued an MBA simultaneously. One of the projects in that program was on the economics of law firms, which helped Frazer learn a fundamental lesson about business development in law at an early age.
"I realized that the most important element to business development and law firms was change. You don't make any money if everything stays static," says Frazer. "No client ever calls you and says 'everything's going well, nothing's happening. Send me a bill.' People call you when a new law comes into place."
And the most significant changes that were happening in law were heavily regulated areas, including pensions. So, Frazer accepted a contract to work with the pensions group at Osler, Hoskin & Harcourt LLP after he was not asked back to work as an associate at Goodman and Carr.
After a few years at Osler, Frazer's entrepreneurial spirit kicked in when Torys approached him to help grow their newly launched pensions group. The Torys group was much smaller, and Frazer says he moved from being around fiftieth in terms of seniority to being the number two lawyer in the group.
"That's been the story of my career [for] opportunities that have happened," says Frazer. "Most of the time, you don't plan for opportunities. You have to be ready for opportunities and seize the moment as they occur."
Frazer then developed a thriving pensions practice, eventually co-writing two textbooks on pension law with another lawyer who represents employees.
But Frazer's energy has been focused on providing opportunities for others outside his client work, and post-secondary education was where he concentrated his energy.
"I realized early on that the thing that I most enjoyed doing in my life was helping others," he says. Frazer began giving back to his law school alma mater, Western University, by actively fundraising for the school. He says he has raised hundreds of thousands of dollars for the school, if not millions.
"My time at Western law was absolutely transformational…There's no point in my life where I have not been connected to that law school."
In his professional pensions work, Frazer says his favourite element is the advisory work, where he helps companies plan their employees' retirement. "I like to work with people to plan. I like to think about all the details that will happen when you're not doing what you're doing anymore."
When Frazer started a family with his wife, they had trouble conceiving and interacted with the medical system to seek help. This connection to the health system and his work on pensions made him reflect more broadly on how Canada manages the aging process.
"We do a lot of research on aging from a financial perspective, and we do a lot of research from a health perspective, but we never really had an institution that looked at aging from a combined perspective."
So, with his interest in post-secondary education, Frazer decided to help create the National Institute on Ageing at Ryerson University (now the Toronto Metropolitan University).
The institute has "a lot of research funding to analyze these things. [We] work with different academics and industry leaders to propose innovative ideas to change how people think about retiring."
Frazer also became the chair of the board of governors at Ryerson in 2018, but helped guide the university for a decade.
The aging institute, which may have been enough of an achievement for any busy lawyer leading a university board, was not enough for Frazer. He says also had a vision of a new kind of law school, which others at Ryerson shared with him.
"He propelled our journey towards a law school because you do need champions who believe in the vision, and he certainly was a champion," says Julia Shin Doi, general counsel at Toronto Metropolitan University.
"One of my fondest memories from my time at TMU was the opportunity to be part of the team that saw the creation of the Lincoln Alexander School of Law and building connections to build awareness and support for what was once just an idea," says Frazer.
With an instrumental role in launching an institute and a new law school, what Frazer calls his "passion projects," he left his role as chair with an indelible mark.
However, Frazer continues to contribute to post-secondary education, most recently becoming the chancellor of the Ontario Tech University. He says he did not want the role to be "someone who shows up twice a year and hands out degrees" but is "engaged in making students' lives better."
Frazer says it is a good match because he is particularly interested in helping students who are the first in their family to go to university, and "Ontario Tech has more first-generation students than any other school in the province."
Undoubtedly, his energy will continue to open opportunities to young students who grew up in modest circumstances like him.