Tools like LinkedIn are useful when used strategically to enhance reputation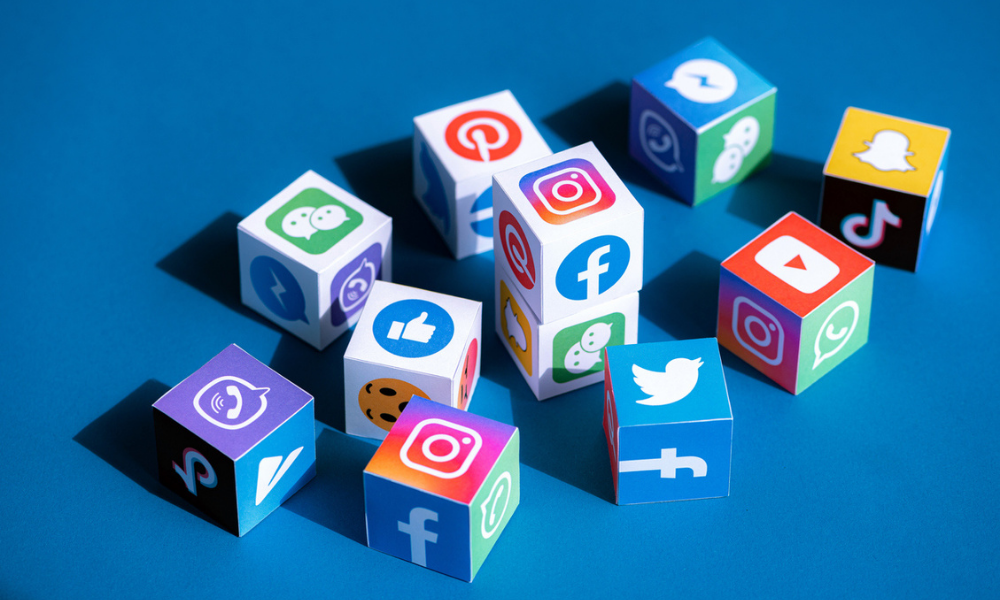 Whether veterans or just starting out, lawyers are looking at the best ways of using social media to build a "brand" and a reputation that can help them develop a connection with their peers, senior leadership and their clients, attendees heard last week at Canadian Lawyer's Young Lawyers Summit.
"I realized that social media was going to play a key role in my ability to build a practice and make connections," Michelle McKinnon, an associate at McMillan LLP's Vancouver office, said during a panel discussion on building a reputation and online presence. After practising employment and labour law for ten years in South Africa, McKinnon moved to Canada shortly before the pandemic.
"When I came to Canada, I didn't know one single person," she said. "And I certainly didn't know any clients or lawyers, so I knew it was going to be a challenge." McKinnon decided that social media would be one way to start building a book of business.
One priority was to contact other lawyers in her practice area. So, after attending conferences, she would make a point of connecting with speakers through LinkedIn. That often led to referrals from lawyers who could not take on a case for various reasons, such as a conflict.
"It's really just been a consistent effort of building those connections and establishing yourself within your legal community as well as an expert," she said.
Aaron Baer, a partner at Renno & Co, a firm that focuses on emerging tech and M&A, said using social media to the fullest comes down to "having a plan." For most junior lawyers, it might just be connecting with people digitally and having an online presence — and maybe absorbing some content that other people are posting, he said.
"But if you're really trying to grow a business, you need to be creating content and helping people figure out who the heck you are. And the first thing you must do is to figure out what do you want to talk about, and . . . who on earth are your clients or prospective clients."
Once that has been thought through, Baer said it's essential to find a way of presenting information that is engaging, "because if you're just putting out boring stuff out there, most people won't care." Establishing a social media presence means "thinking things through from the perspective of your intended audience."
Kene Ilochonwu, legal counsel for Parkland Corporation, said that for in-house lawyers, it's not so much about selling themselves but more about "selling the company," and adding value in terms of content related to what the firm is doing. He also suggested that before retweeting or sharing someone else's post, "make sure to read the entire post" and decide if you agree with it.
"Once it is on the internet, it's out of your control. Even if you try to delete it later, someone can share it, screenshot it, or download it." As for what a lawyer puts out on social media, "if you're not going to say it to someone's face, don't say it online."
Sometimes, deciding not to have a strong social media presence for promoting your skills as a lawyer is the right way to go, says criminal defence lawyer Lakin Afolabi.
"I steer away from a lot of controversial things that I feel strongly about," he said. "I've scrubbed my Twitter, scoured my Facebook, and no one is cancelling me." However, Afolabi said he does have a presence on TikTok that has little to do with the law and more about his penchant for stylish suits and bow ties. (The handle is styleattorney.)
"A lot of people that follow me on TikTok. And [some] have been reaching out to me to wear their clothes. So, I guess I'm an influencer, but that doesn't affect my business."
Also, before lawyers attempt to build a solid personal brand, they "have to be aware of the need" for a brand and what it exactly is. "A lot of lawyers create a brand like the shaggy-haired cigar-smoking lawyer that drives a Volkswagen Bug," he said, but you must be conscious of the brand you are creating and be consistent with it.
"People know my brand from my three-piece suits and bow ties, and that I am tall and skinny and African," he said. Even if they don't know his name, Afolabi said, they might know who he is through the brand. "So, find a trademark and stick to it."
Another critical factor in building an online brand is finding time to do it and keeping it up to date. Said Baer: "If you don't carve out time and actually calendar it, it's not going to happen." For lawyers, the scarcest resource is time, and "there will always be something coming up."
McKinnon agreed that committing to building an online presence and brand is vital. "For me a big thing is being current. If there are updates in your field . . . I need to be the first person to post about it," she said, adding that she spends an hour or two most mornings keeping her LinkedIn profile up to date.