Non-lawyer legal staff can drive client retention, attendees to Canadian Legal Innovation Forum hear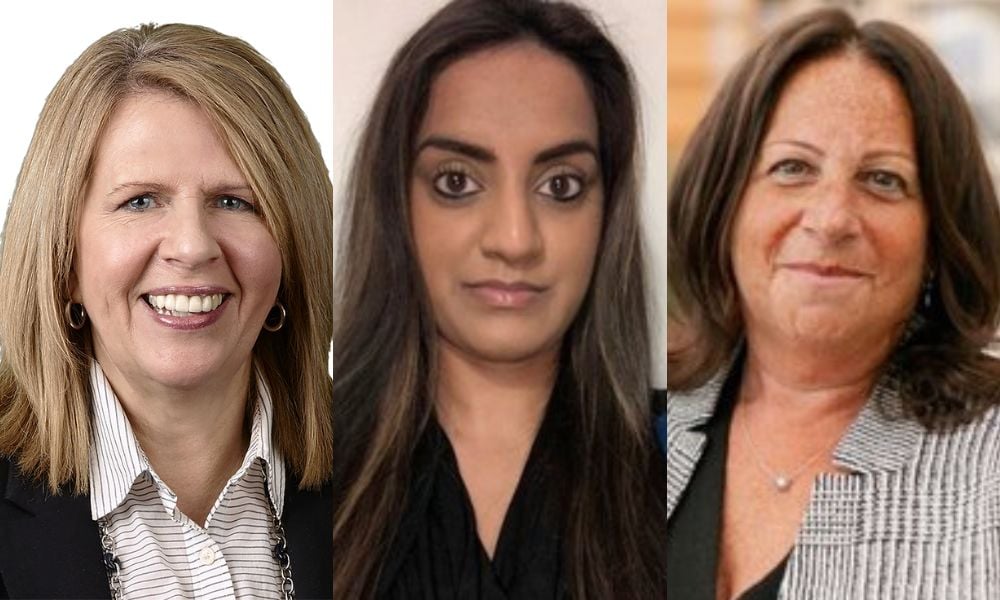 Law firms that recognize the unique responsibilities of paralegals are seeing better client satisfaction and retention, speakers at a recent discussion on paraprofessionals and innovation told attendees. Paralegals will also thrive most when they have the legal tech tools to optimize their talents and experience.
Paralegals are often the "middle child" of a law firm, the CEO and founder of Spider Silk Solutions, Karen Tuschak, said at a late-October Canadian Legal Innovation Forum webinar on how paraprofessionals are driving transformation in law firms. "They're not the associates, and they are not the legal assistants, so where do they fit? Most firms typically have just put them with whatever works."
But Tuschak noted that more enlightened firms are seeing how paralegals can be the backbone of a law firm, not only because of the services they provide but because of the relationships they develop with clients.
"They actually become a client retention tool because the client gets to know them," she said, adding that paraprofessionals tend not to jump from firm to firm and are often the main point of contact for clients. "I think good law firms are starting to get that and are treating them as revenue generators."
Karen Anderson, manager of corporate services for Blake, Cassels & Graydon LLP, also acknowledged the value of paralegals within a law firm, from juniors who assist with compliance "right up to seniors that do transactional work."
She added that paralegals are often the main point of contact for in-house counsel, and they will often reach out to them as the initial contact for new mandates. "I also find when clients are looking for fixed fees on certain matters, they will specifically ask to have a paralegal because they know it will be more cost-efficient. Paralegals play a huge role in those scenarios."
The webinar speakers said that firms that recognize the value of paraprofessionals are often more willing to provide them with the technology to make them more efficient. However, they noted that adding legal tech should keep in mind that some people adapt to technology more quickly than others.
"There's no doubt about it, change is hard," Anderson said, pointing to the dramatic workflow changes during the pandemic to accommodate remote work. However, those who have embraced legal tech tools "have been most successful." So rather than telling those more resistant to "just do it," Anderson said a better strategy is to have that paralegal connect with someone more successfully adapting to the new tools.
"Peer support is really helpful, rather than people being told 'we're changing, and this is what you are doing.'" Even sharing tips through emails on how to use the new technology can be a big help, "with people keeping these emails handy for quick reference."
Paralegals are often the "drivers" of new technology within a law firm. Still, there needs to be a system to ensure the partners and lawyers they work with are on board and understand the technology and its value.
Tiffany Pereira, director of customer success at MinuteBox, which provides law firms with tools for safely and securely managing and creating digital minute books and corporate records on behalf of clients, acknowledges that there is often resistance to change.
For any new legal technology to be successful within a firm, she said, leadership must be committed to it and do all it can to drive awareness of the need for change and the tools to make it happen. Vendors can also be crucial in helping train staff, especially those training others. Tech suppliers can also identify and solve "pain points" that come with learning any new tool.
Pereira also said vendors must show that they listen to what their clients say and provide advice and training or adjust the product. "It's not just going to make the client happy. It's going to result in an overall better product. MinuteBox would not be here and where it is today without that collaboration and feedback from our clients."
The webinar speakers also discussed how new legal tech has responded to the desire for more remote work. At the same time, legal tech is also driving the creation of hybrid work environments, especially as the COVID-19 pandemic has demonstrated how much employees like that flexibility.
"Everybody has welcomed a hybrid work environment," said Anderson, especially as people have shifted their schedules during the long COVID-19 period, habits and family commitments. At the same time, Anderson said it has seemingly not negatively impacted productivity. If anything, it has improved it.
Tuschak noted that the reality of the popularity of work-from-home and hybrid models also means it is a "negotiating tool" in recruitment, especially as the fight for talent tightens. "There are firms out there that are allowing people to work remotely full time to get that key talent through the door," she said, though the hybrid model is more frequently adopted.
The result, said Pereira, is that businesses are under increasing pressure to find solutions to make a hybrid work environment successful and productive by using technology and storing information through the cloud.
"The legal industry has been no exception," she said, adding it has "been forced to embrace it" and "open up the processes so that people can work from home."