Firms making announcements included Bennett Jones, BLG, Minden Gross, MLT Aikins, WeirFoulds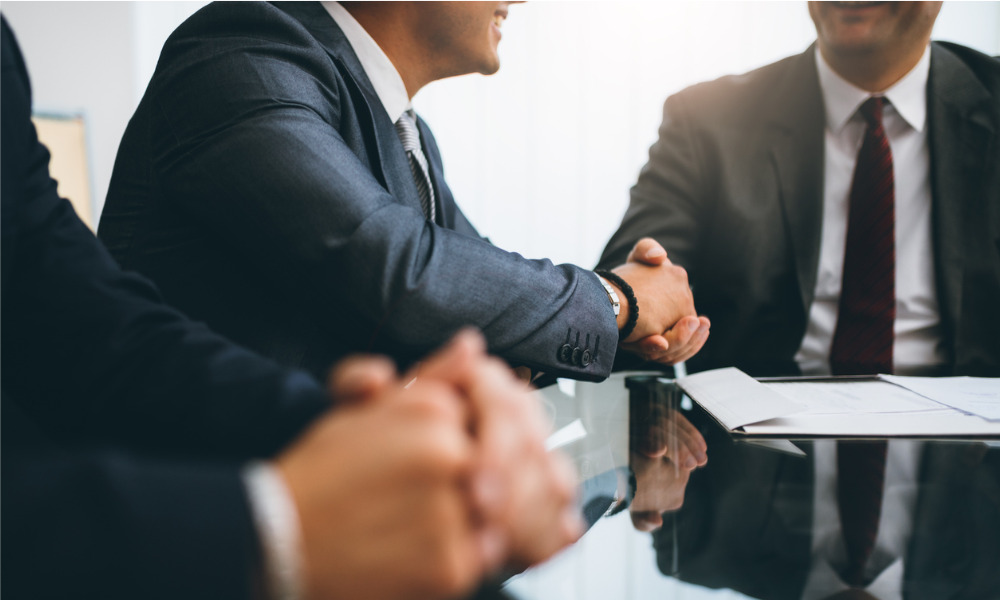 Welcome to this week's roundup of movements among major law firms, in which we sum up significant hires, promotions, departures and other announcements.
Bennett Jones LLP
Christine Plante has re-joined as partner in the firm's Calgary office after nearly two years as general counsel, litigation with Canadian Pacific Railway.
Plante's practice areas include employment services, commercial litigation, and fraud law. She has experience with wrongful and constructive dismissals, the enforcement of restrictive covenants, extraordinary remedies for effective fraud recovery, asset recovery and the protection of confidential and proprietary information.
Blaney McMurtry LLP
The Toronto-based firm has welcomed new partner Dave Stern. Stern focuses his practice on sports, entertainment, and corporate/commercial law, including audio-visual production, distribution and exploitation, brand licensing, influencer representation and commercial transactions.
Borden Ladner Gervais LLP
Jonathan Cocker is a new Toronto-based partner in the firm's environmental, municipal, expropriation and regulatory group.
Cocker's practice focuses on environmental and product regulatory matters such as product content, dangerous goods transportation, regulated wastes, food and drug safety, extended producer responsibilities, alternative energy projects, corporate and real estate transaction support, and contaminated lands matters.
"His broad experience, developed over more than 20 years of practice, will bring a unique perspective to our clients," said Pitman Patterson, national business head of the firm's environmental, municipal, expropriation and regulatory group.
Learn about the basics of the Canadian Bills of Lading Act and other important legal principles governing bills of lading under the law.
Esquega Law Office
Etienne Esquega has joined the board of trustees of the Law Foundation of Ontario. Based in Fort William First Nation, Esquega is principal lawyer of Esquega Law Office. His practice areas include Aboriginal law, corporate and commercial law, civil litigation, and employment law.
"His expertise and experience of practicing law in northern Ontario and of the legal needs of Indigenous people will bring valuable insight to our grant making," said Linda Rothstein, chairperson of the foundation.
Foster LLP
Brendan Miller has joined as special counsel of the Calgary-based firm. His litigation and appellate law practice span the areas of regulatory, public, constitutional, administrative, civil, commercial, criminal and international law.
Minden Gross LLP
Samantha Prasad has been elected to the executive committee of the Toronto-based firm. Prasad belongs to the firm's tax group and focuses her practice on corporate, estate and international tax planning, including comprehensive succession planning and the tax aspects of corporate finance, corporate reorganizations and mergers and acquisitions.
MLT Aikins LLP
Britt Redenbach has been announced as counsel in the firm's Vancouver office. Redenbach's practice areas include capital markets and securities law, corporate/commercial law, mergers and acquisitions and corporate governance.
Rogerson Law Group
Boland joins the firm with a practice that centres on tax and estate planning, dispute resolution, tax litigation and private school litigation.
"Not only does she bring invaluable knowledge and experience to our firm, she is extremely motivated and diligent," said Andrew Rogerson, principal at the firm.