Firms making announcements included BLG, Dentons, Hicks Morley, Osler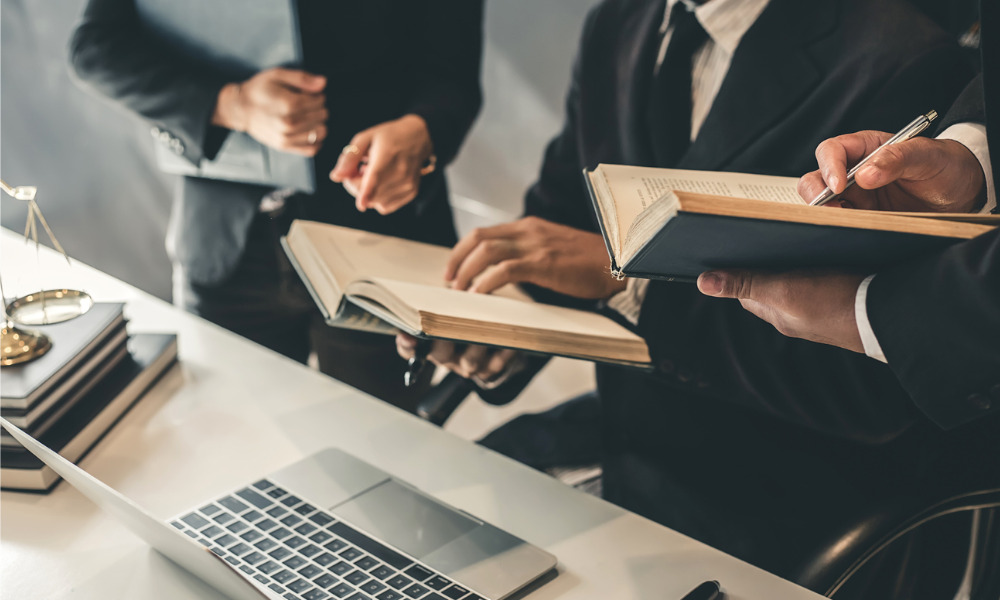 Welcome to this week's roundup of movements among major law firms, in which we sum up significant hires, promotions, departures and other announcements.
Borden Ladner Gervais LLP
Shelley-Mae Mitchell has been appointed chairperson of BLG's partnership board, effective Sept. 1. Based in Vancouver, Mitchell's practice focuses on labour and employment matters, including employment disputes, preventive advice, human rights complaints, collective bargaining, grievance and labour arbitrations, unfair labour complaints and strikes.
"Shelley-Mae is the second woman in five years to be appointed as Chair of the Partnership Board," said John Murphy, national managing partner and chief executive officer at the firm, in the news release.
Dentons Canada LLP
Dentons has named Courtney Burton as co-head of its energy group in Calgary, effective Sept. 18. Burton is a partner who has advised clients in relation to energy-related transactions and derivatives matters. She has belonged to the firm's corporate/commercial group for over a decade.
"Courtney is an exceptional lawyer who was already taking a significant leadership role within Dentons and the wider legal community," said Tim Haney, managing partner of the firm's Calgary office, in the news release.
Hicks Morley Hamilton Stewart Storie LLP
Hicks Morley has announced the appointment of Craig Rix as the new managing partner, effective Jan. 1, 2021. Rix will be the fifth person to hold the position in Hicks Morley's 48-year history.
Based in the firm's Toronto office, Rix's practice focuses on labour and employment law, including change management, collective bargaining negotiations and rights arbitration advocacy in the public and private sectors.
"Craig has been a member of the firm's executive for over 9 years and has established a reputation for thoughtful leadership, exceptional client service and active engagement within the legal, public sector and business community," said Stephen Shamie, the preceding managing partner, who has announced that he is stepping down after serving for 18 years in the role. According to the news release, Shamie will stay on as a partner in the firm.
Osler, Hoskin & Harcourt LLP
Iris Tam is a new partner in the real estate group in Osler's Toronto office. With over two decades of experience as both in-house counsel and as private practitioner, Tam's practice includes complex corporate-commercial matters, real estate litigation matters and all aspects of commercial real estate.
Tam has assisted clients with acquisitions and dispositions, real estate financings and development projects. She has also helped clients with drafting and negotiating complex commercial agreements with governmental authorities, municipalities, utilities, and telecommunication companies.
"Iris is a trusted advisor with a proven ability to effectively engage and work with business leaders and partners, as well as private and public stakeholders," said Rod Davidge, chairperson of the firm's real estate group, in the news release.
Submit all your law firm news, including appointments, moves and other professional news by filling out this form or by emailing [email protected].