Nine law firms made new announcements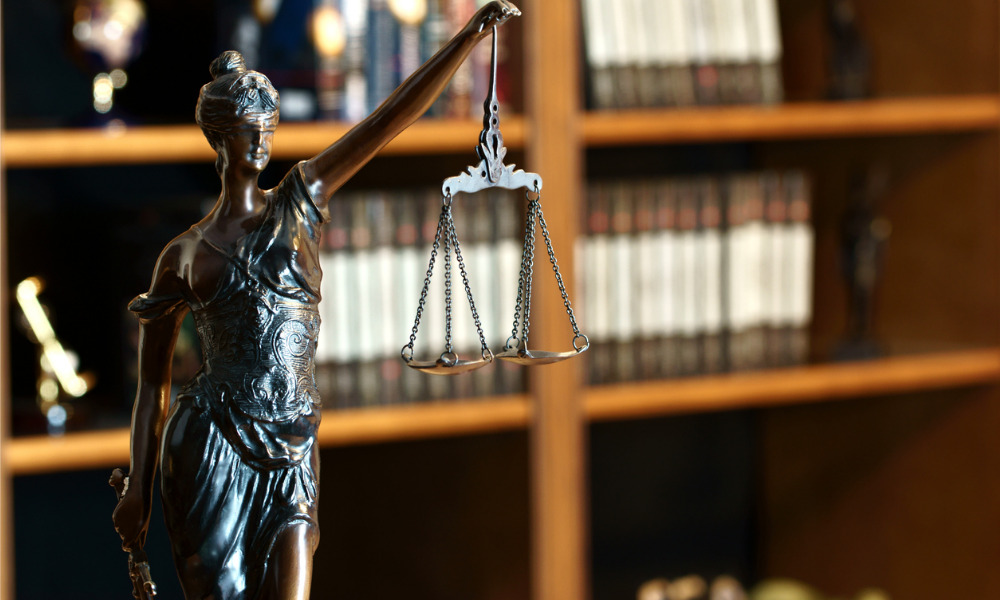 Welcome to this week's roundup of movements among major law firms, in which we sum up significant hires, promotions, departures and other announcements.
Aird & Berlis LLP
Jackson Phillips joined the firm as a partner and member of the capital markets group.
Phillips specializes in M&A, initial public offerings, reverse take-overs, going-public transactions, and corporate finance. He also assists clients with corporate and securities law compliance, including corporate governance and continuous disclosure.
He represents public and private companies across various sectors, such as mining, cannabis, psychedelics, and technology.
The firm also welcomed two new associates in the financial services group:
Kanika Sharma
Michael A. Cappabianca
Bennett Jones LLP
Steven Bennett is now a partner in the firm's Toronto office.
Bennett's general corporate commercial practice focuses on M&A, corporate finance, private equity, and venture capital transactions. He also deals with corporate governance, securities law, and stock exchange compliance matters and advises issuers and investment dealers on equity and debt offerings
He also represents clients across the mining and resources sector in inter-jurisdictional transactions.
Borden Ladner Gervais LLP
The firm announced that Guy Pratte was named to the Order of Canada for his significant contributions to the pro bono movement and commitment to performing arts. One of the country's highest civilian honours, the Order of Canada recognizes outstanding achievement, dedication to the community, and service to the nation.
Pratte is a special counsel in the firm's Toronto, Montreal, and Ottawa offices. He has extensive expertise in appellate advocacy, class actions, commercial litigation, public law litigation, and competition and foreign investment review.
He has acted for a broad range of clients before the Supreme Court of Canada, the Ontario and Quebec superior and appeal courts, the Federal Court, and the Federal Court of Appeal.
Cassels Brock & Blackwell LLP
The firm welcomed five new partners in the Calgary office's lending and finance group:
Bria Fallen

Fallen has experience working with lenders and borrowers on secured financing transactions, M&A, commercial leasing, and corporate reorganizations.


Mike Hrabok

Hrabok practises financial services and real estate law. Mike's portfolio includes many accomplishments in secured financing and commercial real estate transactions.


Sunil Joneja

Sunil's practice focuses on banking and finance law. He advises borrowers, banks, and other financial institutions on various transactions, such as syndicated and bilateral debt financings, asset-based lending, project, construction, acquisition finance, note offerings, distressed lending, and debt restructuring.

David Kolesar

Kolesar specializes in banking and finance matters. He advises financial institutions and borrowers on a wide range of debt financing work, including acquisition finance, project financing, asset-backed loans, reserve-based lending, and public and private debt securities.

Scott McLeman

McLeman handles matters involving banking and real estate law. He acts for creditors and debtors in secured and unsecured lending transactions, including public and private acquisitions, asset-based lending, and term and revolving facilities agreements.
The firm also announced the appointments of Kaitlyn Kolodychuk, Eli Dzik, Nick Proctor, and Gillian Harrington to the role of associate.
"We are delighted to welcome this enormously talented and dedicated team to Cassels," said Jeff Oliver, the firm's Calgary lead partner. "I am confident that a combination of their strong knowledge of the market and breadth of experience will further position Cassels as a leading Canadian legal firm, offering a broad range of services that include specialized banking, transaction, and financial services, in an exceptional manner."
Fasken Martineau DuMoulin LLP
The firm announced that Sébastien Richemont was inducted as a fellow of the Litigation Counsel of America − a trial-lawyer honorary society composed of less than one-half of one percent of American lawyers.
Richemont is a partner in the firm's litigation and dispute resolution group. He regularly advises clients on arbitration, class actions, manufacturer's professional liability, contractual and construction litigation, shareholders' disputes, and securities matters. He has particular expertise in commercial litigation. Aside from his legal work, he is a coach for trial advocacy training programs.
"I am honoured to be selected as a fellow of the Litigation Counsel of America," Richemont said. "I look forward to joining my distinguished peers in furthering the association's important mission to advance the excellence of litigation and trial counsel."
MLT Aikins LLP
Steven Dressler is now an associate in the firm's Winnipeg office.
Dressler has broad experience drafting and reviewing commercial, corporate, and real estate documents, including letters of intent, asset and stock purchase agreements, shareholder agreements, amalgamation agreements, and lease contracts.
Stikeman Elliott LLP
The firm welcomed four new associates in the Calgary office:
Lynda Rogers and Simon Sigler − litigation and dispute resolution group
Bonnie Wilde − tax group
Slade Rieger − real estate group
Thompson Dorfman Sweatman LLP
Alexandra Aquila and Madison Parker joined the firm as associates.
Aquila focuses her practice in the area of corporate and commercial law, while Parker specializes in family law and civil litigation
The firm also welcomed Michelle McFadden, Reid Buchanan, Joel Olfert, Elizabeth Pappas, and Dan Patriarca as associates following their recent admissions to the Manitoba bar.
WeirFoulds LLP
Ben Kates is now a litigation partner in the firm's regulated professions and industries practice group.
Kates specializes in administrative and civil law. He regularly handles corporate and contractual disputes, professional liability, media and defamation, and class actions. He also provides strategic advice to numerous industry regulators.
Meanwhile, Lia Boritz returned to the firm as a litigation and dispute resolution practice group partner.
Bortiz has experience in complex property and real estate disputes, contract lawsuits, fraud cases, and employment litigation. She also works on municipal law matters, including land use planning and development, expropriation, and municipal powers and jurisdiction.
Submit all your law firm news, including appointments, moves and other professional news, to our legal publications by filling out this form.
You may also send the information here.