BD&P, Cassels, Iler Campbell, Lawson Lundell, Paliare Roland, Stikeman Elliott made announcements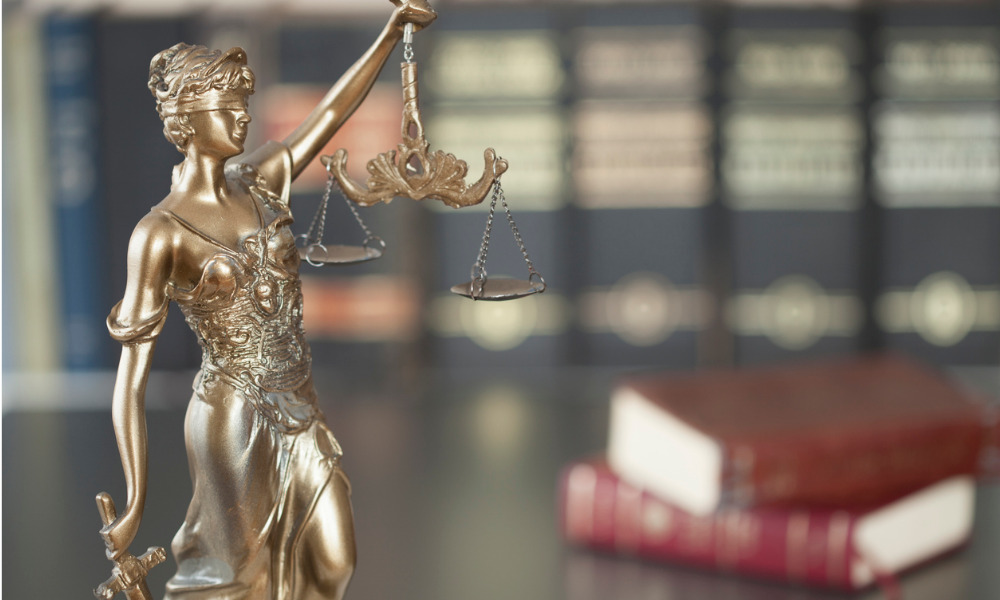 Welcome to this week's roundup of movements among major law firms, in which we sum up significant hires, promotions, departures and other announcements.
Burnet, Duckworth & Palmer LLP
Aaron Rogers returned to the firm as a senior legal counsel in the energy group.
Rogers' practice focuses on general corporate work, projects, and transactions in the energy industry. He advises clients on commercial agreements, corporate governance and reorganizations, joint ventures, M&A, infrastructure and project development, and power and renewable energy.
"The interplay between tight energy markets, energy transition, and the renewed focus on energy supply and security is going to lead to the development of many exciting projects," Rogers said. "I'm looking forward to helping BD&P's clients develop and realize their energy transition goals."
Cassels Brock & Blackwell LLP
The firm announced the appointment of Casey Chisick as the new president of the Copyright Society for a two-year term. With over 1,000 members across the US, Canada, Mexico, and overseas, the Copyright Society is a non-profit organization devoted to copyright law awareness and education.
Chisick is a partner and co-chair of the firm's intellectual property, entertainment, media and sports practices. He provides transactional advice and litigation counsel to clients across various industries, including music, film, television, broadcasting, video games, advertising, software, new media, health care, fashion, and higher education.
He also has specialized expertise in special projects and studies involving exploiting and monetizing intellectual property for emerging business models.
Iler Campbell LLP
The firm welcomed Fatema Jivaji as a member of the transactional team.
Jivaji deals with general corporate matters, focusing on real estate transactions. She advises clients on acquisitions, dispositions, financing, lease, and property development.
Her clients include non-profit housing providers and land trusts offering affordable housing across Ontario.
"With experience gained in big and mid-sized firms and working as a lawyer directly for a private equity firm that capitalizes development projects, we're confident Fatema will have lots to offer our developer and prospective-developer clients working in the non-profit sector," the firm said.
Lawson Lundell LLP
Emma Plasteras joined the firm as an associate in the Kelowna office's corporate commercial and technology groups.
Plasteras specializes in corporate and commercial law. She has experience handling various corporate transactions, including share and asset acquisitions, private equity, and venture capital.
She regularly drafts, reviews, and advises on commercial contracts for technology companies, such as share purchase agreements, website terms and conditions, privacy policies, and confidentiality agreements.
Paliare Roland Rosenberg Rothstein LLP
The firm appointed Emily Lawrence as the new managing partner.
Lawrence is a seasoned litigator specializing in professional regulation, pension litigation, employment and labour law, constitutional litigation, civil disputes, and privacy. She has appeared before all levels of Ontario courts and the Supreme Court of Canada.
Lawrence is recognized as an expert in administrative law. She has co-authored a book on administrative law practice and teaches a course in administrative law at Osgoode Hall Law School.
Stikeman Elliott LLP
John Lennard is now a partner in the firm's tax group in the Toronto office.
Lennard works closely with private and public companies, pension funds, sovereign wealth funds, private equity firms, and Crown corporations on corporate reorganizations, M&A, investment fund formation, and corporate finance.
His practice also includes advising on all aspects of domestic and international tax planning and representing taxpayers in tax audits and disputes before the Canada Revenue Agency and provincial taxation agencies.
The firm also welcomed two new associates:
Stuart Ruffolo – corporate group
Philip Yang − litigation and dispute resolution group
Ruffolo has extensive experience dealing with private and public transactions, such as traditional initial public offerings, reverse takeovers, acquisitions, qualifying transactions, secondary offerings, private placements, and equity and debt financing. He has worked with clients across the technology, healthcare, cannabis, financial services, life sciences, mining, and energy sectors.
Meanwhile, Yang's practice focuses on commercial litigation, business reorganization, and insolvency. Before joining the firm, he was an associate at a leading regional firm in Toronto.
Submit all your law firm news, including appointments, moves and other professional news, to our legal publications by filling out this form.
You may also send information here.