Gowling WLG, Lavery de Billy, Lerners, McMillan, WeirFoulds made new announcements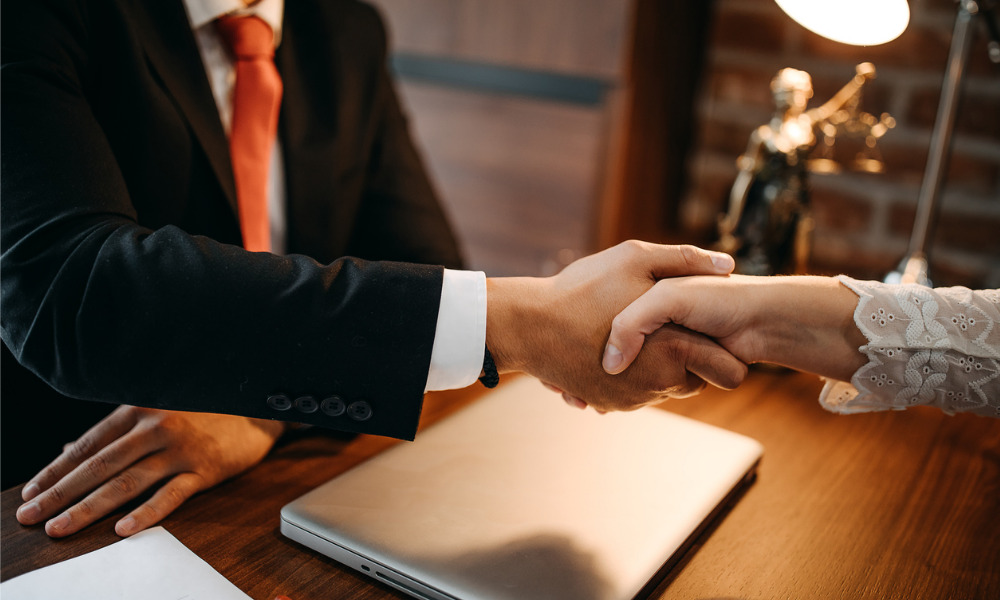 Welcome to this week's roundup of movements among major law firms, in which we sum up significant hires, promotions, departures and other announcements.
Gowling WLG
Erik Goldsilver joined the firm's international mining group in the Toronto office.
Practising for over 20 years, Goldsilver has extensive expertise in all aspects of the development, construction, and operation of mining projects. He regularly assists mining companies with their streaming transactions and royalty agreements.
Goldsilver also advises clients on Indigenous claims, environmental and regulatory compliance, permitting issues, mine closure, decommissioning, and reclamation.
"We're thrilled to have Erik join our global team, and I know his experience with Canadian mining companies, in particular, is going to be a big asset for our clients," said Ian Mitchell, the firm's partner and Canadian mining group head. "His skillset and industry acumen will be a great compliment to the strength and breadth of our current practice."
Lavery de Billy LLP
The firm welcomed the following lawyers to its litigation and dispute resolution group:
Eve-Lyne Morin − senior associate
Catherine Cloutier – associate
Morin has broad experience advising clients on commercial litigation and construction law matters. She has also worked on cases involving product liability, securities, price-fixing, civil liability class actions, and negligence.
Cloutier specializes in insurance litigation, construction law, and civil liability disputes. Before joining Lavery, Catherine worked at CDPQ Infra in Montreal and UK-based commercial property law firm Wannops LLP.
Lerners LLP
Sandev Purewal joined the firm as a partner in the Toronto and Waterloo Region offices' personal injury and class actions law groups.
A certified civil litigation specialist, Purewal deals with serious personal injury lawsuits, disability claims, and insurance disputes. He also advises clients on a wide range of civil and commercial litigation matters.
Purewal has appeared before the Ontario Superior Court of Justice, the Ontario Court of Appeal, the Financial Services Commission of Ontario, and the Tax Court of Canada. Aside from his legal practice, Purewal serves as the vice president of the Ontario Trial Lawyers Association.
"We are honoured to have Sandev join our law firm. His experience and dedication to his clients and the community allow us to continue to grow and support the demands of our expanding team," said Anne Spafford, the firm's managing partner in Toronto. "Sandev is well-regarded, and his skills as an advocate and a mentor are a solid complement to our existing bench strength in personal injury litigation."
McMillan LLP
Sean Ralph is now a partner in the firm's energy and regulatory group in the Calgary office.
Ralph handles matters involving complex M&A, joint ventures, corporate governance, and business development transactions. He has acted for numerous project proponents and engineering, procurement and construction companies and worked on some of the most significant energy projects in North America.
WeirFoulds LLP
The firm welcomed Kirk Brown and Dylan Dilks as associates in the construction law practice group.
Brown's practice includes advising on complex transportation infrastructure projects and defending clients before the Small Claims Court. He has worked on several bankruptcy and insolvency proceedings, creditors' scheme of arrangement, contract disputes, liens, delay claims, and surety bond claims.
Dilks specializes in commercial, construction, and estate law. He has represented clients before the Ontario Superior Court of Justice, the Ontario Court of Appeal, the Small Claims Court, and the Ontario Court of Justice.
Submit all your law firm news, including appointments, moves and other professional news, to our legal publications by filling out this form: https://www.canadianlawyermag.com/move-submission