Firms making announcements include Bennett Jones, BLG, Cain Lamarre, Dentons, Langlois, Lavery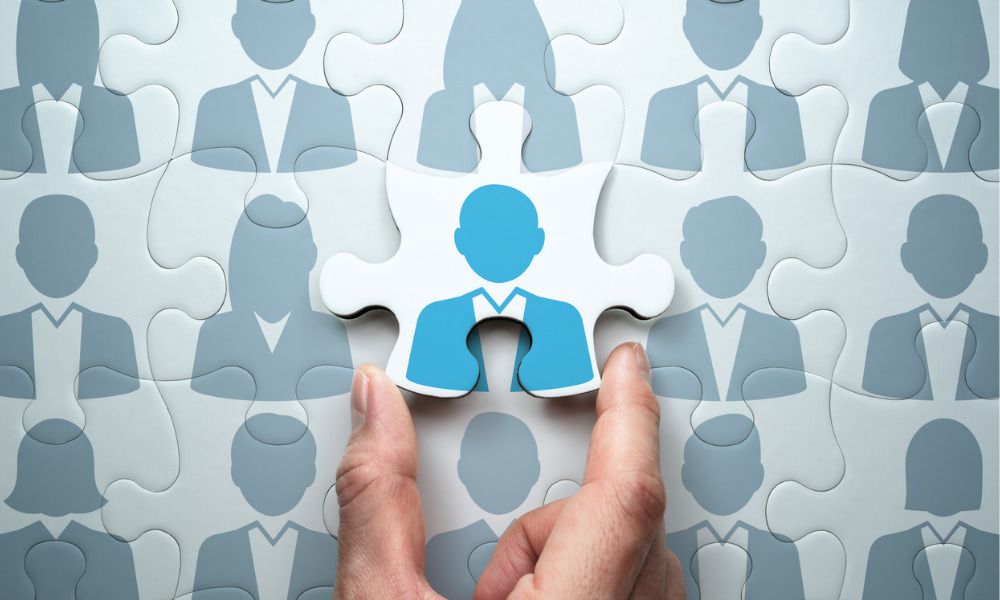 Welcome to this week's roundup of movements among major law firms, in which we sum up significant hires, promotions, departures and other announcements.
Bennett Jones LLP
Jonathan Fried is now a senior advisor in the firm's Ottawa office, effective Sept. 20. Fried's practice focuses on governmental affairs and public policy, international trade and investment and World Trade Organization law and policy.
Borden Ladner Gervais LLP
Frank Arnone joined as a partner in the firm's commercial real estate group in Toronto.
"With almost 20 years of experience, Frank is recognized for providing excellent legal advice on large public and private transactions," said Stephen Redican, national group head of BLG's specialized business law group, in a news release.
Cain Lamarre
The firm welcomed three new lawyers:
Joël Beaudoin — immigration law
Daphné Côté — labour and employment law
Maude Martin — business law, transactional law
Dentons Canada LLP
Christian Létourneau, national lead of the firm's employment and labour group, has been nominated as the new office managing partner in Montreal, effective Sept. 27.
"[Létourneau's] extensive knowledge of the Québec legal landscape, coupled with his dedication to client service, will drive forward our strategic objectives in the Québec market and beyond," said Beth Wilson, chief executive officer of Dentons Canada, in a news release.
Létourneau replaces Claude Morency, a partner in the litigation and dispute resolution group. Morency, who has served as the Montreal office managing partner since 2007, is now shifting into a new leadership role as a member of the firm's national board of directors.
Langlois Lawyers, LLP
Caroline Briand is a new partner focusing on Aboriginal law, constitutional law and administrative law in the firm's litigation group in Montreal.
"Her rich experience and as well as her involvement in the legal community and her keen understanding of the legal, economic and social realities of First Nations are valuable assets for our clients," said Jean-François Gagnon, the firm's chief executive officer, in a news release.
Lavery, de Billy, LLP
Sébastien Vézina, a partner in the business law group in Montreal, has sat on the 2022 Memorial Cup site selection committee, the firm announced in a news release.
McCarthy Tétrault LLP
Lance Williams joined as a partner in the firm's bankruptcy and restructuring and financial services groups in Vancouver.
"Lance's interdisciplinary practice and industry-specific expertise will be invaluable in navigating a post-Covid-19 world, and his admission to the Alberta, British Columbia, Saskatchewan and Yukon bars makes him an indispensable advisor to our clients with cross-jurisdictional mandates in the west," said Sven Milelli, the firm's regional managing partner for B.C., in a news release.
Osler, Hoskin & Harcourt LLP
The firm welcomed Ryan Unruch as a partner in its emerging and high growth companies practice group in Toronto.
"Ryan's collaborative approach to addressing challenges and proposing solutions will be invaluable to our clients as they proceed through their various stages of growth," said Chad Bayne, founder and co-chair of the firm's emerging and high growth companies practice group, in a news release.
Stikeman Elliott LLP
Four of the firm's real estate lawyers are fellows in the American College of Mortgage Attorneys (ACMA), which represents the most ACMA members from one Canadian law firm.
Michael Dyck, a partner in the firm's Calgary office, was formally admitted as an Alberta member to the ACMA on Sept. 25, joining the following Stikeman Elliott partners and current ACMA members: Mario Paura, head of the firm's real estate group in Toronto and co-head of the national real estate group; Douglas Klaassen, a Toronto-based partner; and Stefan Fews, a Montreal-based partner.
"Having the most lawyers inducted in the College than any other Canadian law firm is a true testament to the expertise and dedication of our national real estate practice," said Paura, who was also recently elected for a three-year term to the ACMA's board of regents, in a news release.
Please submit your law firm news, including appointments, moves and other professional news by filling out this form or by emailing [email protected].