Firms making announcements include Bennett Jones, Cassels, Gowlings, Lawson Lundell, McMillan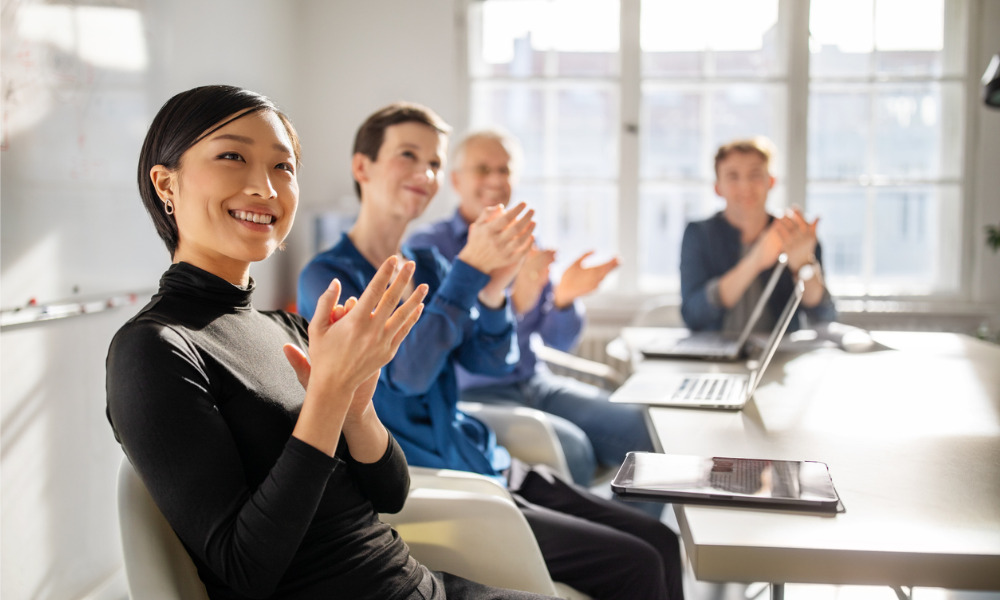 Welcome to this week's roundup of movements among major law firms, in which we sum up significant hires, promotions, departures and other announcements.
Bennett Jones LLP
The firm announced that James Rumball is a new Toronto-based partner who advises clients regarding complex structured finance transactions such as securitizations and derivatives, secured and asset-based lending and corporate and commercial finance matters.
Cassels Brock & Blackwell LLP
Sandra Gogal joined the firm's Toronto office as an Aboriginal and environmental law partner, effective July 16. Gogal has regulatory experience in areas like mining, hydro-electric, nuclear, forestry, oil and gas, said a news release.
Cozen O'Connor Professional Corporation
Laesha Smith, a new litigator in the firm's Vancouver office, has almost two decades of experience with civil and administrative litigation and with regulatory investigative litigation matters.
"Laesha brings a tremendous depth of relevant experience with an excellent track record of persuasively liaising with senior counsel, clients, and public authorities to navigate often complex litigation," said Barry Boss, who co-chairs the firm's commercial litigation department and white collar defense and investigations practice, in the news release.
Gowling WLG
Raman Johal joined as a partner in the firm's private client services team in Vancouver. Johal's practice has covered estate planning, accountings, elder law, undue influence and incapacity claims, wills variation matters and property claims.
"Pragmatic, methodical and highly protective of her clients' interests, Raman promises to be an exceptional addition to our firm's private client team in Vancouver," said Brent Kerr, managing partner of the Vancouver office, in the news release.
Lawson Lundell LLP
The firm announced the launch of its estate planning and litigation group, a new practice area within its litigation and dispute resolution and corporate commercial law groups.
"Even the most carefully constructed estate plan can face legal challenges and litigation," said Peter Roberts, a partner in the firm's litigation and dispute resolution group, in the news release. "In those cases, it is important to have litigators that are experienced in handling the often complicated legal and practical issues that arise in this type of litigation."
McCarthy Tétrault LLP
The firm welcomed the following new partners to the national tax group:
Brett Anderson (Calgary) — also co-head of the national tax group
Randy Schwartz (Toronto)
Matthew Kraemer (Calgary)
"Brett is a brilliant tax advisor who brings a wealth of experience in navigating all aspects of the evolving tax planning and disputes landscape in Canada," said Raj Juneja, partner and head of the firm's national tax group, in a news release.
"Randy's deep knowledge of the indirect tax space will assist clients immensely," said Juneja about Schwartz.
"Together with the recent additions of myself in Calgary and Randy Schwartz in Toronto, bringing Matthew to our already incredibly talented national team sends a strong signal to the market that we are the go-to advisor for clients' most significant tax matters," said Anderson in a news release.
McMillan LLP
Kevin Chen, a new commercial real estate partner in the firm's Toronto office as of July 19, has worked on all aspects of commercial real estate transactions, including the acquisition, disposition and financing of commercial properties and the leasing of office, industrial, solar and retail premises.
NOVAlex Law Firm Inc.
Molly Krishtalka joined the litigation and dispute resolution team of the Montreal-based firm. A member of both the Quebec and Ontario bars since 2015, Krishtalka's practice areas include civil and commercial litigation, public and constitutional law and media and defamation law.
"Molly's expertise in media and defamation law is well-known within the industry, and her addition to our team of seasoned litigators will undoubtedly benefit our business and pro bono clients," said Ryan Hillier, chief executive officer and co-founder of NOVAlex.
Please submit your law firm news, including appointments, moves and other professional news by filling out this form or by emailing [email protected].