Firms making announcements include Aird & Berlis, Dickinson Wright, Fasken, Gowling WLG, Langlois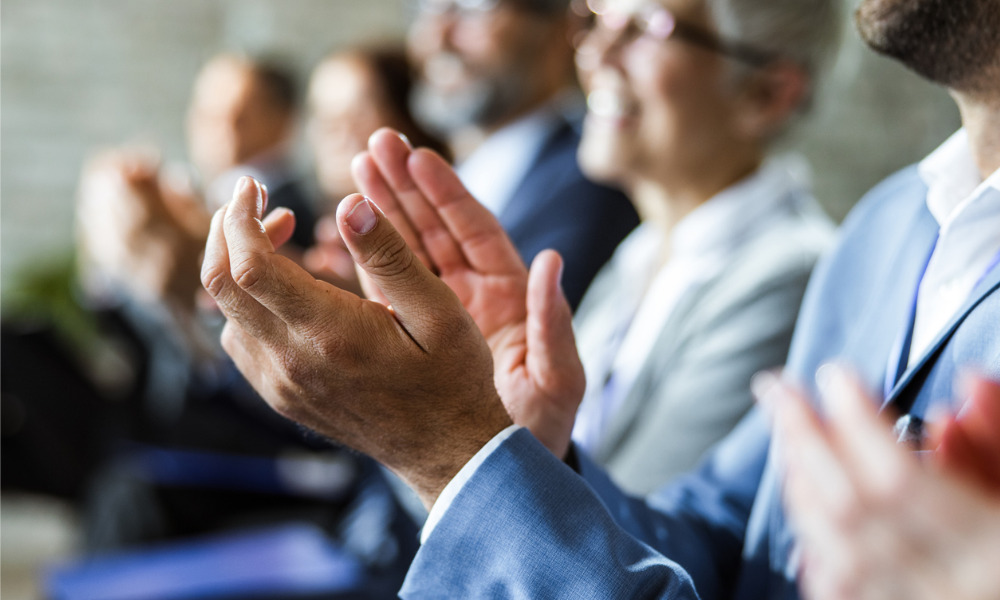 Welcome to this week's roundup of movements among major law firms, in which we sum up significant hires, promotions, departures and other announcements.
Aird & Berlis LLP
The Toronto-based firm announced that Gary Volman is a new partner and a member of the firm's capital markets, corporate/commercial, startups and emerging companies and mergers acquisitions/private equity groups.
Dickinson Wright LLP
Sanjukta Tole, an intellectual property lawyer, joined as a partner in the firm's Toronto office.
Fasken Martineau DuMoulin LLP
There are three new partners in the firm's corporate/commercial group in the Montreal office:
Guy Rouleau
Jocelyn Auger
Jean-François Noël
"Their experience and knowledge in the fields of information technology and telecommunications as well as mergers and acquisitions further strengthens the depth of our corporate law team and will be a considerable asset to our clients," said Éric Bédard, the firm's managing partner for the Québec Region, in a news release.
Gowling WLG (Canada) LLP
Three new partners have joined the firm:
Raman Johal (Vancouver) — private client services group
Mark Platteel (Toronto) — real estate and financial services department and infrastructure and construction group
Lesley Kim (Calgary) — national tax group
"Pragmatic, methodical and highly protective of her clients' interests, Raman promises to be an exceptional addition to our firm's private client team in Vancouver," said Brent Kerr, managing partner of the firm's Vancouver office, in a news release.
"[Platteel] has a proven track record of helping infrastructure firms successfully pitch and win large-scale projects, work with consortium parties, and then manage and overcome the various challenges they face," said Ted Betts, Toronto partner and head of the firm's infrastructure and construction group, in a press release.
"With [Kim's] proven ability to seamlessly align her clients' tax strategies with their commercial objectives, Lesley promises to be an outstanding addition to our growing team," said Regina Corrigan, office managing partner of the firm's Calgary office, in a statement.
Lawson Lundell LLP
The firm welcomed Andrew Lloyd as counsel focusing on corporate and commercial law and banking and debt financing law in its Calgary office.
Langlois lawyers, LLP
Michel Jolin, partner and member of the firm's civil and commercial litigation group, received the Medal of the Québec Bar Council to mark his 50th anniversary of admission to the profession.
Lavery de Billy, L.L.P.
The firm announced the return of Carole Gélinas as a partner focusing on business, real estate and mining law in the Montreal office.
Minden Gross LLP
The Toronto-based firm announced the following moves:
MLT Aikins LLP
Conor Chell joined as counsel in the energy practice group in the firm's Calgary office.
Pallett Valo LLP
The firm announced that its senior counsel, Alex Ilchenko, was appointed associate judge of the Ontario Superior Court of Justice, sworn in on Aug. 16.
Sotos LLP
The firm welcomed Liisa Kaarid, a partner practising franchise law and corporate and commercial law in Toronto.
Stikeman Elliott LLP
Three new lawyers from Norton Rose Fulbright joined the firm in September:
Stockwoods LLP Barristers
Frank Marrocco, former associate chief justice of the Ontario Superior Court of Justice, has joined the Toronto-based firm as senior counsel focusing on mediation and arbitration.
Wildeboer Dellelce LLP
The Toronto-based firm announced the appointment of Anthony Pagano as advisory counsel. Pagano has three decades of experience in the financial services industry and has worked on mergers and acquisitions, joint ventures, investments, strategic alliances and commercial arrangements.
Please submit your law firm news, including appointments, moves and other professional news by filling out this form or by emailing [email protected].