Katz speaks about growth, challenges and provides advice to young lawyers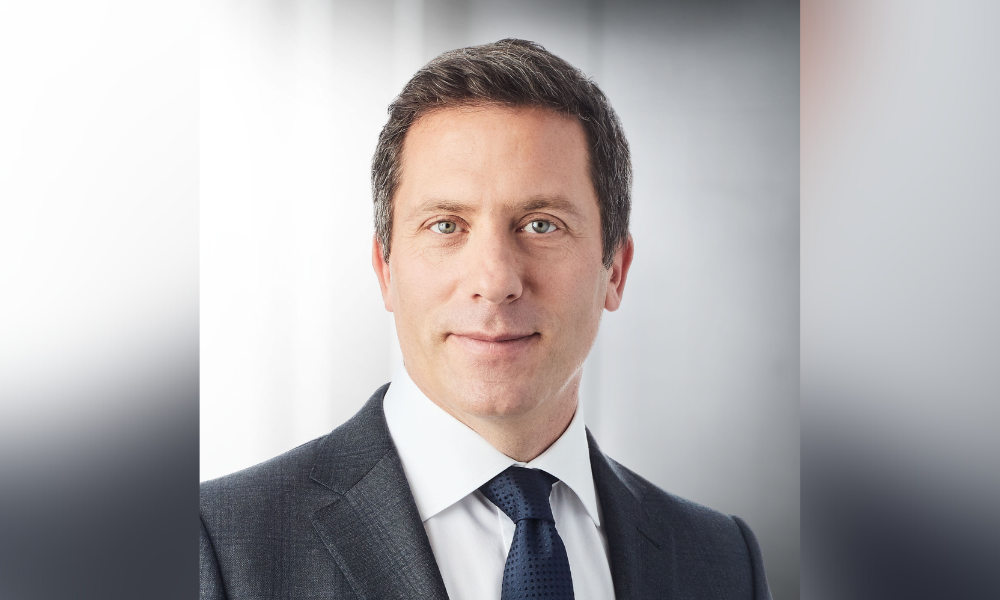 Canadian Lawyer recently spoke to Stikeman Elliott LLP Montreal office Managing Partner Warren Katz about his firm's growth, challenges, recruitment, and advice to young lawyers.
Katz is a judge at this year's Lexpert Rising Stars Awards, which honour leading lawyers under 40 from law firms, in-house departments, and other practices. Nominations are open now and close on July 8.
What are your most noteworthy internal initiatives at Stikeman Elliott at the moment?
Our board has and continues to be very focused on diversity, health & wellness, and the development of future leaders. Diversity, equity and inclusion are integral parts of who we are. Our national and local DEI committees have implemented many initiatives and brought world-class speakers and training. Our continued focus on diversity is yielding strong results, reflected in our latest recruits.
We also established The Stikeman Elliott Scholarship for Black and Indigenous students. There's a financial element but one of coaching and mentoring as well. The recipient is paired with a Stikeman lawyer for a unique mentoring opportunity.
Like many other law firms, we are also proud participants of the BlackNorth initiative.
We enhanced our benefits for mental health support and psychotherapy and hold regular conferences and training with leading experts in various fields, including stress management, wellness, mindfulness for lawyers, and improving sleep and work-life balance.
We are developing a management and leadership program that will train, support and promote practices and foster the development of tomorrow's leaders who, in addition to being leading legal experts and business advisors, should be effective leaders and file managers, as well as valued contributors to our communities.
Privacy has been busy in terms of new areas, and we have made a lateral hire in that area. Crypto, blockchain and fintech work has been very busy. We have several payment processor clients.
What are your recent areas of growth or challenges?
We feel fortunate to continue our strong growth trajectory over the last five years across all practice areas. Our growth is also evident in our ability to attract some fantastic lateral recruits.
Access to credit and favourable market conditions led to record transaction levels in M&A and capital markets, where our leading expertise was key. Our M&A group has been operating at all-time highs. We hear from our US counterparts that they've experienced a slight slowdown, but we have not seen the same.
Practising litigation during the pandemic was initially a significant challenge, but it has forever changed. Some of the changes might seem mundane, but our litigators are no longer waiting around the hallways and standing around water coolers of the courthouse waiting for their moment to appear before a judge on a procedural motion.
New processes and virtual integration have become more efficient for our people, clients and the courts. It may have been unthinkable three years ago, but some good has come out of the many challenges we faced during COVID practising law.
COVID also presented new challenges for companies, which led to the Supreme Court addressing the law around material adverse change in the Fairstone case. I am proud to see our teams create new precedents in Canada's highest court.
How are you managing the "back to office" transition?
We've learned a lot during the pandemic. First, there are huge benefits to having people working physically alongside one another at the office. We have also learned that flexibility is important if we want to have our people engaged, motivated and have balance in their lives that contributes to their health and well-being. We're trying to get the best of both worlds as we ease people back to the office at least part of the time.
Can you elaborate on that?
Local markets are all different. Calgary was quicker and has seen a faster return to office than Toronto and Montreal. Each of our offices has taken a slightly different approach and we've learned from one another on what's successful.
Our people have been working extremely hard and developed new ways of working. We've generally taken a soft touch compared to other firms on returning to the office. We weren't away for only a few months, so returning to a new normal will take some time after more than two years away.
What trends do you predict for your firm in the next 12 months?
The situation in Ukraine is very concerning, which, combined with increasing inflation and supply chain issues, may affect global markets.
Indicators point to choppier times, although our activity levels have remained strong for the first half of 2022. We've been through many bull and bear markets, and our leading insolvency and restructuring practices will continue to serve our clients in turbulent times.
What is Stikeman Elliott doing in recruiting and attracting the best legal talent?
We are a people business at our core, and we take recruiting and retention very seriously. We've been very successful on the recruiting front, getting the best and brightest from universities across the country and attracting lateral associates and partners.
We pride ourselves on offering top of market compensation packages, flexible work arrangements, top technology, and proposing numerous sports and social activities to all firm members with a strong focus on creating solid bonds between our firm members right from the get-go.
Our famous "dinners at a partner's home" or our regular firmwide retreats are only a few examples of Stikeman Elliott traditions that define our firm. We will have our big summer party soon, which we have not held since 2019.
We have heard that many Canadian business law firms are challenged by US firms more aggressively hiring Canadian lawyers – is that affecting your firm?
We believe we were impacted much less than our competitors by US firms, which is a testament to our firm culture and what we offer our lawyers.
What is your advice to young lawyers on succeeding in a competitive legal landscape?
There's no single recipe for success. For me, it's a combination of finding your passion and people that are willing to invest in you. The law covers many interesting areas, and you need to find what interests you. The training and mentorship relationships you build early on will play a key role in helping you grow. I'll never forget those who invested the time and placed their trust and believed in me.
What has stood out to you before when judging the Lexpert Rising Stars?
You don't get there on your own. The candidates are all very talented, but it is also clear that many other people are behind them. What this shows is the commitment of all the firms and other organizations to develop talent.
*Answers have been edited for length and clarity.