Firms making announcements include Aird & Berlis, BLG, Caravel, Dentons, Goldblatt Partners, Lavery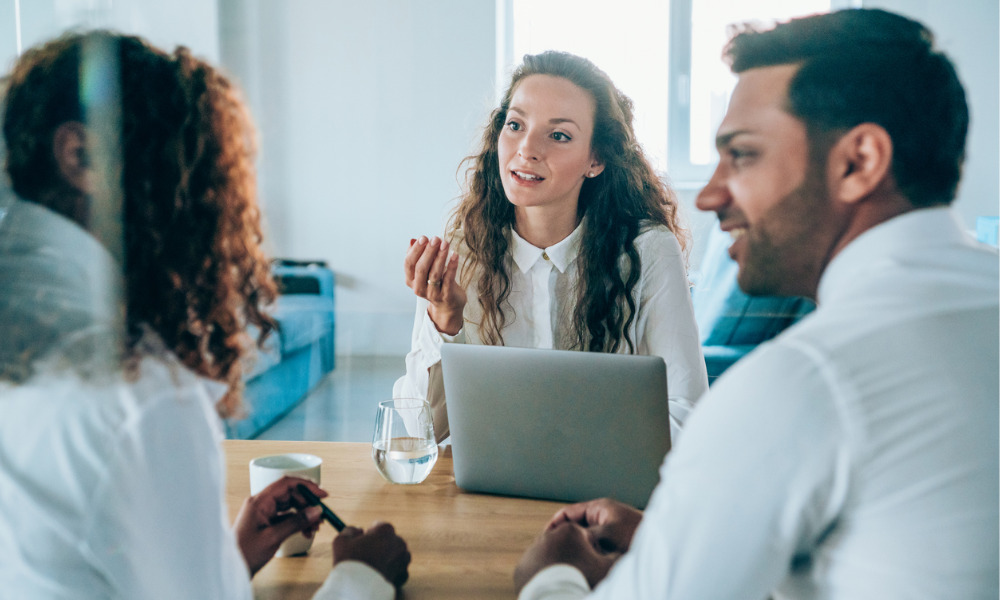 Welcome to this week's roundup of movements among major law firms, in which we sum up significant hires, promotions, departures and other announcements.
Aird & Berlis LLP
Leonard Baranek has joined the Toronto-based firm as partner in the real estate group. Baranek advises clients on complex real estate matters, including project development, financings, acquisitions, dispositions and joint ventures.
Borden Ladner Gervais LLP
The firm has appointed Toronto-based Prema Thiele as national group head, corporate and capital markets, effective Nov. 1. Thiele's practice includes investment management, mergers and acquisitions and general commercial law. Thiele succeeds Frank Callaghan, who still practises in the firm's corporate commercial group in Toronto.
The firm also announced that Cindy Clarke, based in the Toronto office, will take on the newly established role of national group head, clients, sectors and new services, effective Jan. 1, 2021. Clarke has acted for hospitals and health organizations in complex medical malpractice actions and for product manufacturers in product liability actions involving products that have health effects.
"Prema and Cindy are exceedingly well placed to enhance the firm's focus on client service and client development," said John Murphy, the firm's national managing partner and chief executive officer, in the news release.
Caravel Law Professional Corporation
The firm announced that Monica Goyal will hold the new role of director of legal innovation. Goyal, creator of the legal software called MyLegalBriefcase, has a background in law and engineering.
"There is a lot of burgeoning innovation in the legal space, and I look forward to furthering the Caravel technology position," said Goyal in the news release.
"Technology should enhance the work that our lawyers deliver, and with Monica's expertise in this arena, we plan to continue evolving so that we always over-deliver to our clients," said Stuart Wood, Caravel's chief executive officer, in the news release.
Dentons Canada LLP
Blair Botsford has joined as partner in the firm's national trusts, estates and wealth preservation group. Based in Toronto, Botsford's practice centres on will and estate planning, trusts, powers of attorney and advance care planning, guardianship, disability planning, estate and trust administration, elder law, charitable giving and related taxation.
"Blair L. Botsford's well-respected profile in the market will benefit our clients as we help to grow, protect, operate and finance their interests," said Blair McCreadie, managing partner of the firm's Toronto office, in the news release.
Eric Foster, Toronto-based partner and leader of the cannabis practice of Dentons Canada, will lead the Canadian Chamber of Commerce's National Cannabis Working Group in its industry review of the Cannabis Act.
"Our engagement with leading industry stakeholders will surely result in recommendations that will enable Canada's cannabis industry to thrive in a safe and responsible manner, in addition to achieving economic benefit for all Canadians," said Foster in the news release.
The firm also announced that Rachel Howie, Calgary-based partner and co-leader of its national ADR and arbitration group, has been appointed co-chairperson of the International Institute for Conflict Prevention and Resolution's Canada Advisory Board.
Goldblatt Partners LLP
The firm said that Dr. Kim Stanton, Toronto-based partner, has accepted the role of inquiry commissioner. Alongside chief commissioner J. Michael MacDonald, Nova Scotia's former chief justice, and Leanne Fitch, Stanton will conduct a joint public inquiry regarding the mass shooting in Nova Scotia last April.
Stanton's practice areas include Indigenous rights issues, constitutional and public law, human rights matters and diversity and inclusion initiatives.
Lavery Lawyers
Ouassim Tadlaoui has joined the firm's Montreal office as partner in the litigation and dispute resolution group. Tadlaoui's practice centres on banking litigation, restructuring, bankruptcy, insolvency and construction surety bonds.
Pallett Valo LLP
Hero Salih, who joins the firm's business law practice, is experienced in structuring transactions, investments, expansions, partnerships and contractual matters.
Ann Twigg, who joins the firm's commercial real estate practice, has advised clients on commercial purchases, sales and financing and has assisted them with applications for absolute title, severances, minor variances and easement registrations.
"We are delighted to welcome Hero and Ann to the firm," said John Russo, the firm's managing partner, in the news release. Pallett Valo is based in Mississauga, Ontario.
Osler, Hoskin & Harcourt LLP
The board of directors of the Chamber of Commerce of Metropolitan Montreal has re-elected Shahir Guindi as its chairperson. Guindi, based in Osler's Montreal office, is the firm's national co-chairperson and a member of its partnership board. Guindi is experienced in mergers and acquisitions, private equity and corporate finance matters.
"The situation we are experiencing right now is unprecedented, particularly for the Montréal business community, which is plunged in the worst economic crisis in decades and reflecting on the major recovery that must follow," said Guindi in the news release.
Stikeman Elliott LLP
Mark Firman has joined the firm's Montreal office as counsel in the tax and pensions and benefits groups. Firman's pensions and benefits practice mostly revolves around issues in connection with corporate transactions, such as mergers and acquisitions, insolvencies and reorganizations.
"Mark is a leading Canadian pensions and executive compensation lawyer with a wealth of experience that will complement our strong Pensions and Benefits Group," Warren Katz, the firm's Montreal office managing partner, in the news release.
Submit all your law firm news, including appointments, moves and other professional news by filling out this form or by emailing [email protected].