Walker says the pandemic provided new openings for firms like hers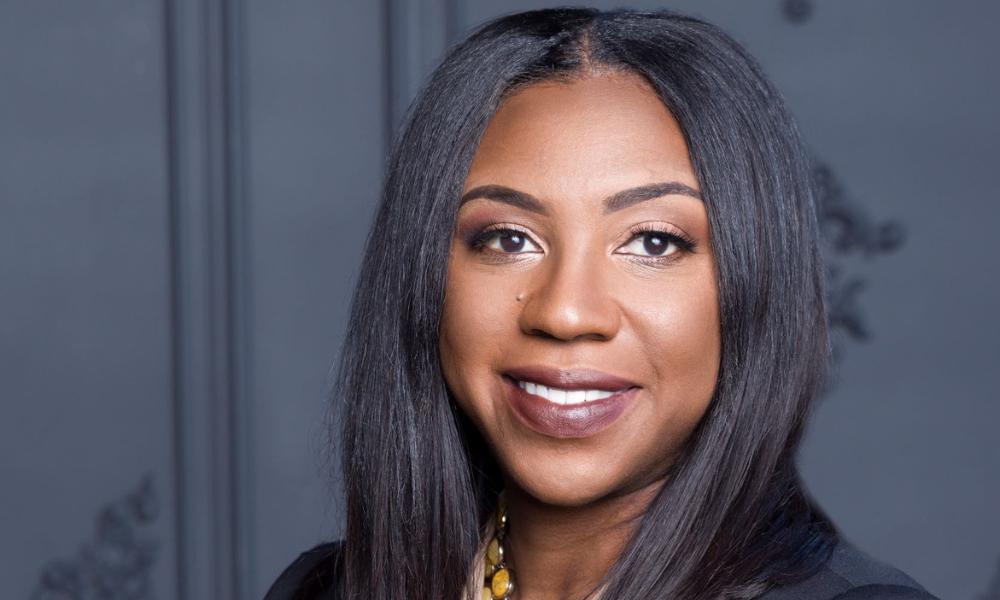 Canadian Lawyer spoke with Tanya Walker, the managing director and proprietor at Walker Law Professional Corporation, about current issues at her firm, her bencher election campaign, and her role in helping to select the Top 25 Most Influential Lawyers as a Canadian Lawyer Editorial Board member. Nominations are now open for the 2023 Top 25 Most Influential Lawyers list.
Small firms experienced huge disruption during the pandemic years – how has it affected your firm?
We realized that people at our firm want to work either remotely or hybrid, but nobody seemed to want to work in the office 100 percent. We asked the lawyers to come in once a week to mentor students.
When I interview candidates, people consistently tell me they want to leave their existing firm because they are required to be in the office 100 percent. We have also saved on costs by reducing our office space.
Since the pandemic, things are more transactional. Before COVID, you may be sitting outside the courtroom, chatting with lawyers. Now, you just focus on why you're there and move on to the next matter. Building relationships with the client or counsel takes more effort.
People don't go out for lunch as often as they used to, but when they do, they tend to be longer. You're just catching up with the last three years of your lives.
When you last spoke to us about your firm's use of technology it was just before the pandemic. How have things changed?
In February 2020 I was talking about preparing clients to use Skype, FaceTime or Zoom. Things have just ramped up now.
The practice direction assumes that mediation and out-of-court examinations will be held in person unless the parties agree otherwise but I haven't had an in-person mediation in years.
Our IT needs have increased to the extent that my husband, who is not a lawyer, left the banking industry and now works with the firm in an IT role. The law society will be implementing a rule next year where if you are retained by a client virtually, you must have a third party verify their identity. We are looking into instituting that now.
What have been the significant developments at your firm in the last 12 months?
Clients are more open to having lawyers from small firms represent them with complex litigation.
We received a favourable order for an injunction. I appreciate the client having faith in our firm to get an order like that. We also received a positive decision in a trial for a plaintiff where I was up against three other lawyers. Clients are more focused on the lawyer handling their complex files, as opposed to only the firm.
Do you think the pandemic has provided an opportunity for lawyers from underrepresented groups?
I couldn't speak from an overall diversity perspective, but from my perspective, in terms of being a Black woman, I think it has.
The George Floyd killing, and Black Lives Matter, brought awareness to people that Black people are not necessarily given the same opportunities as others. I did notice around that time that clients or potential clients who were not Black, mostly white, would say to me, "you know, Tanya, this has made me realize I use the same people, the same professionals that look like me, and not necessarily the people who are best qualified for the job."
What did you like about being a bencher at the Law Society of Ontario?
I was fortunate to be the first Black woman elected from Toronto. I enjoy helping other people and using my legal skills differently.
I am the co-chair of the human rights monitoring group, where we intervene on behalf of legal professionals, such as judges, paralegals, and lawyers, whose liberty may be at stake. It makes me appreciate being Canadian.
I'm from a small firm, I used to practice at a larger firm. Being a woman, being Black, and even having to deal with discrimination while being pregnant, I feel like I bring a breadth of experience to the table.
The other thing I enjoy about being a bencher is working with other people. We have the Good Governance Coalition, and we have the FullStop group. But I have worked with many benchers from different groups. I can work with everyone in a collegial manner.
You chose to join the Good Governance Coalition – what do you hope to achieve in your next term?
I hope to achieve three things.
The first is professional competency and technology. I'd like to see the LSO put mechanisms in place to ensure that lawyers and paralegals receive effective and efficient training as needed.
The second priority is resources for professional development and health. You can't represent a member of the public properly if there is an untreated mental illness.
The last issue is transparency for the public and profession. I think it's important for someone who attends law school, to know what salaries are like, inside, and outside Toronto, small, medium, and large firms, so that they can make an educated decision.
I decided to join the Good Governance Coalition because it is a group of people who have experienced leadership.
You were a judge last year for the Top 25 Most Influential Lawyers list – what was your impression of the nominees and the importance of these kinds of awards?
It gives more junior lawyers a chance to see what excellence is like, and to strive and work towards it. With the 2022 nominees, it was difficult because there are so many people who are great and qualified.
From a personal standpoint, it also encouraged me to be better. Representation matters and if I see that other people who may share my gender or are diverse, are doing incredible things, I think to myself, "Why not me?"
*Answers have been edited for length and clarity.