One law firm appeared in three separate cases, six appeared in two cases during the week of April 8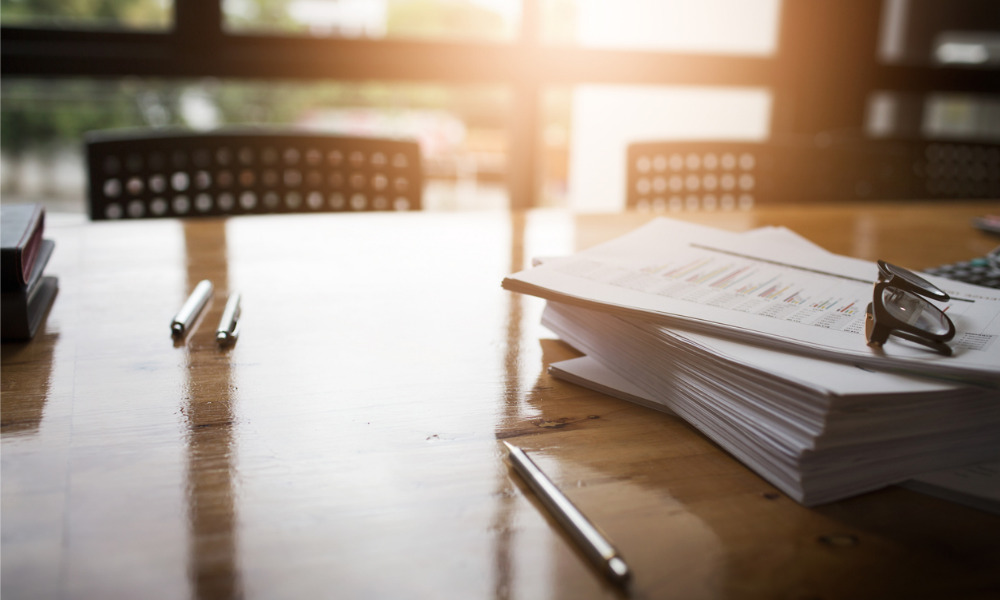 Several law firms represented parties in multiple cases before the Ontario Superior Court's Commercial List this week, led by Cassels Brock & Blackwell's three appearances.
Robert Cohen, partner, represented plaintiff H Development Inc. and several others in H Development Inc. et al v. Home Pro Building Corporation et al. Cohen practices commercial and securities litigation and litigates cases in various areas of law, including shareholder disputes for public and private companies, securities regulation, partnership disputes, employment law, and receiverships.
Tim Pinos, partner, represented applicant Johwel Investments Inc. in Johwel Investments Inc. et al v. Welton et al. Pinos practices a wide range of commercial litigation, with substantial expertise in complex litigation and class action issues, including copyright and intellectual property litigation.
Raivo Uukkivi, co-chair of the Municipal, Planning, & Environment Group, represented plaintiff Orsi in Orsi et al. v. Cipponeri et al. Uukkivi advises on decisions impacted by municipal law and is frequently involved in property and title disputes, environmental approvals and disputes, municipal by-law challenges, and infrastructure-related litigation.
Goodmans LLP lawyers represented same defendant in two actions
Alan Mark, partner, represented defendants F. and N. Walker in Stronach v. Stronach et al. Mark specializes in corporate/commercial litigation, which encompasses all manner of business disputes with a focus on corporate governance, corporate finance, securities, financial services, restructuring, and insolvency.
Melanie Ouanounou, partner, represented defendants F. and N. Walker in a separate Stronach v. Stronach et al. case. Ouanounou has a diversified litigation practice, specializing in general commercial litigation, class action defense litigation, electricity law, and estate litigation.
Simon Bieber, founding partner, represented multiple defendants in Reichmann v. Ada Reichmann as Trustee of the Abraham Reichmann Family Trust et al. Bieber's practice in both the U.S. and Canada focuses on commercial/corporate litigation, class actions, directors' and officers' liability, securities litigation, and professional negligence.
Nathaniel Read-Ellis, partner, represented defendant Patterson and two others in Kennedy v. Patterson et al. Read-Ellis has a broad commercial litigation practice, including major contractual disputes, shareholder disputes, shareholder disputes, and insolvencies and receiverships.
Fogler, Rubinoff LLP appeared for applicant, plaintiff in two cases
Milton Davis, partner, represented applicant Greeniaus in Greeniaus v. Goldstake Explorations Inc. et al. Davis's commercial litigation practice specializes in banking and real estate litigation, corporate and shareholder disputes, mortgage remedies, and professional negligence claims.
Vern W. DaRe, partner, represented plaintiffs Arab and Keung in Arab et al. v. Kam et al. DaRe's practice focuses exclusively on bankruptcy and insolvency law and creditor and debtor rights.
Jonathan Lisus represented plaintiff Dentalcorp Health Services, ULC. in Dentalcorp Health Services ULC v. Zurich Insurance Company Ltd. et al. Lisus' practice includes infrastructure-related litigation, contractual disputes, product liability, oppression remedies, franchise litigation, class actions, and securities litigation.
Matthew Gottlieb represented plaintiff S. Stronach in Stronach v. Stronach et al. Gottlieb's practice includes corporate and commercial disputes, insolvency and restructuring mandates, and other business litigation.
Ronald Moldaver represented plaintiff AM-STAT Corporation in two separate cases of AM-STAT Corporation v. Aldrogian Holdings Inc. et al. Moldaver practices corporate commercial, estate, and related litigation since 1971.
John Fabello, partner, represented defendant Union Securities Limited in Caja Paraguaya de Jubiliaciones y Pensiones del Personal de ITAIPU Binacional v. Obregon et al. Fabello focuses on all aspects of securities litigation and financial services regulatory matters, as well as complete corporate and commercial litigation.
Linda Plumpton, partner, represented defendant Stronach Consulting Corp. in Stronach v. Stronach et al. Plumpton is a recognized leading practitioner with vast experience across competition litigation, class action defence, corporate/commercial disputes, and securities litigation.
Submit all your law firm news, including appointments, moves and other professional news, to our legal publications by filling out this form: https://www.canadianlawyermag.com/move-submission
You may also send information to [email protected].